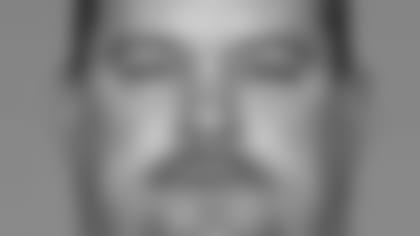 The Bengals top 11 offense lines up intact for the first time this season Monday night, and it's a major reason Carson Palmer can make his return. This is a Yin and Yang operation with his offensive line.
With the preseason finale just five days away in Indianapolis, it's believed head coach Marvin Lewis would like to play that first offense into the second half against the Packers because no one is going to play very much on Friday beyond the first and second series.
But it's going to be anti-climatic after the first snap, right?
"The big thing for the offense is when he's in that huddle, he is the guy that's in control," said center Rich Braham of Palmer last week. "It looks like he's the man and that's the way it should be."
The biggest irony of this whole thing is that the season-ending hit on Palmer back on Jan. 8 ended the greatest pass-protecting season in Cincinnati history.
Only Peyton Manning (17) got sacked fewer times than Palmer's 19 and the total of 21 sacks allowed as a team is a Bengals record. All those linemen are back and so is the goal. They don't need a devastating knee injury to focus on the task at hand.
As Lewis said the other day, "They know where their bread is buttered. We keep him pretty clean. He drives this ship and our guys know that. We're a different football team with Carson Palmer at quarterback."
Braham, heading into his 13th season, has pretty much seen it all. He figures it has to be the same mindset as last year and nothing special now.
"The best thing we can do out there is do our jobs, know our technique, know our assignments," Braham said. "As long as we get it done up front, we give him plenty of time, give him the confidence."
There isn't a pall over this line; a hangover from Steelers end Kimo von Oelhoffen's hit on Palmer. The man who blocked him on that 66-yard pass, left guard Eric Steinbach, has never watched the play. Some have said he didn't finish his block and the NFL people have said he blocked von Oelhoffen into Palmer.
But to others, Steinbach had von Oelhoffen on the ground and von Oelhoffen dove at Palmer even though the play appeared to be over.
"I don't know. I'd have to look at it. I guess he crawled on the ground and hooked him," said Steinbach, who says the only way he could have stopped him from crawling to Palmer would probably have been to hold him.
But don't look for the Bengals to start grabbing people now with Palmer back there. The line is going to go out and play like it has.
"We're going to do what we do every game, what we did last season," said Steinbach, who had a tough end to his own coming out party of a Pro Bowl first alternate berth. "Carson is back; his emotions are going to be high. We'd like to keep him off the ground every play all season, but that's a tough thing to do. I guess we'll be thinking, 'Don't let it happen again.' That's probably natural."
The Packers are a good test. They had 35 sacks last season, tied with Tampa Bay for fifth most in the NFC, and had two sacks against the Bengals last season. That wasn't all that easy. The Bengals gave up less than two sacks in half their games and never more.
"We want to win games; whatever it takes to win games," Braham said.
And this offense has won a lot of games blocking for Palmer. The Bengals are 15-8 when he's been sacked twice, once, or not at all in the last two seasons. Rudi Johnson has set the club rushing record each of the last two years.
"Last year the offense as a whole played well together and that's what we have to get to this year and try to better ourselves from last year,' said Braham, who doesn't know how long the starters will go Monday. "The coaches never tell us."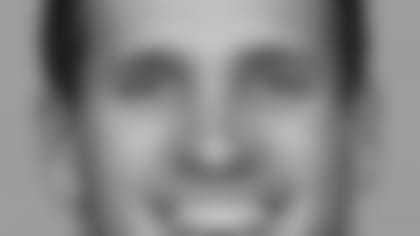 ROSTER STUFF:
Monday night is just flat out big for everyone. From the Pro Bowl quarterback (Palmer) to the high-profile free agent (Sam Adams) to a rookie seventh-rounder grinding for the last safety spot in Ethan Kilmer, and what a moment Monday night has to be for him.
Kilmer may be the closest thing to Invincible in the NFL this season. He has been playing football for just these past four years and barely any safety until he got here. He never played football at Wyalusing High School in the Northern Tier of Pennsylvania, where he scored 1,000 basketball points and where they had a "day" for him after the Bengals made him the first pick in the seventh round off his 25 special teams tackles last season at Penn State.
Now, he's on ESPN and it's Carson Palmer vs. Brett Favre, but for him he says there is no "Welcome To The NFL Moment" until he makes the final roster.
"Sometimes I have to pinch myself. It's kind of surreal, but it's all business," Kilmer said.
He did watch Monday Night Football growing up because, "I dabbled in all sports ... it broke up a school night. Ironically, one (I remember) is a Brett Favre game and he made one of those plays where the ball got fumbled and he picked it up and with people in his face he flipped it to someone and they ended up running for a touchdown."
You'd think Kilmer would have an edge for that final spot because he's a special teamer. Remember, we aren't talking about the final 53. This is about the Final 45 on Sunday.
On the surface, it would appear to be a tough nut to keep Kilmer because of his lack of experience at safety in a battle of guys the club likes at safety, like second-year man Herana-Daze Jones and Miami of Ohio rookie free agent John Busing.
But Kilmer is playing for a guy like special teams coach Darrin Simmons who says, "I don't care if a guy has been playing football for 10 years, 20 years, 20 days. Does he make plays on Sunday?"
From what he can tell, Kilmer has made enough plays in the first two games to warrant serious consideration in his department.
"The guy has had some production and he still doesn't know everything," Simmons said. "What you see is natural ability. The most intriguing thing, the most positive thing is even if he doesn't know what he's doing, it's 1,000 miles an hour. Everything is to the ball. His effort is the kind that is contagious. We'll get the technique stuff honed in, but you can't ever put the drive or effort into somebody. That comes from within." The reason a guy like Kilmer might dress for special teams despite his rawness is because a guy like rookie linebacker Ahmad Brooks might not. As the third-round pick in last month's supplemental draft, Brooks is going to make the club. He has impressed everyone - Simmons included - with his enormous physical skills. Simmons desperately covets Brooks's size and speed, but the guy simply hasn't been exposed much to the kicking game and is behind.
"The big picture is he might not help us right away," Simmons said. "He has to understand that special teams are important. What he has to understand is he has to get his stuff together because if you're not a starter on offense or defense, then you better be a core player in the kicking game if you want to dress on Sundays.
"I'm sure he'll get more comfortable with the scheme and with playing the more he does it," Simmons said. "We can really use him. He's a big physical guy that can run."
Brooks has also received high marks for putting his head down and competing even though he arrived on such late notice. He's no dummy; he knows what he has to do now that he's used to the speed and size of the league.
As linebacker coach Ricky Hunley counsels him: "(Don't have) paralysis by analysis," and "Trust your eyes. You can't read a book with your eyes shut."
"That's probably the biggest difference from college," said Brooks, the Virginia product. "Everyone here is fast and big and they can all move. Now I've got to take the next step. Now it's the mental aspect. I've got to make some plays. I was thinking too much on my feet. Trying to think about doing the right things and not playing as fast as I can."
Kilmer is having similar adjustments on special teams. A lot of the guys he ran past in the Big Ten last year covering kicks are probably working 9 to 5 somewhere by now.
"Everything is schemed," Kilmer said. "There's a lot less room for error. In college, they might not know who to block, but in the NFL they always do. That's the one thing you have to be conscious of reading keys.
"Especially on (covering) a punt. You're going against two guys in the vice. It's schemed. They kind of know which way you're punting the ball and how to attack you. A lot of times in college you're facing a single guy on the line, and some guys aren't really sure, haven't watched much tape as they do here."
But scheme is only so much.
"At the end of the day," Kilmer said, "if I hustle around and just work as hard as I can, hopefully that will help it too."
DeDe DAY: Free-agent rookie running back DeDe Dorsey, the NAIA product from Lindenwood thought to be in a roster battle for the last running back spot with third-year man Quincy Wilson, knows what he needs to do Monday night.
"Pick up the blitz; show I can block in the passing game," said Dorsey, who has a 68-yard rushing game as well as a 59-yard catch. "I think I've shown I can run with the ball and make some plays. I hope to be able to get some chances to protect."