 The way Carson Palmer sees it, the Bengals may not have that dominating vertical threat with Chris Henry for the first eight games. But then, who does?
"Chris' vertical game is equal to maybe Andre Johnson, Joey Galloway and maybe somebody else I'm forgetting as a speedster," said Palmer after Wednesday's voluntary practice.
How about his own Chad Johnson?
"(Henry) is right up there," Palmer said. "He's in the top five of those guys. Maybe top three. So you're not going to replace that."
But Palmer adamantly refuses to worry about the deep ball, known as the "Nine Route" on your friendly neighborhood route tree.
Not with Johnson, Antonio Chatman and Bennie Brazell, the Olympic hurdler.
"Bennie Brazell has been running Nine routes by every corner we've got - first-rounders, starters," Palmer said. "Whoever it is. I'm not worried about a vertical game. I think we'll be fine. Once we get Chris back, we'll be even better."
SLANTS AND SCREENS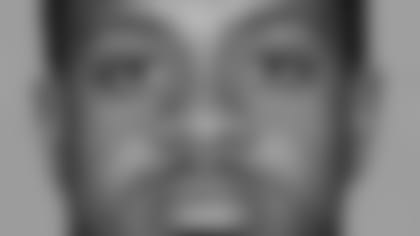 Brazell, who missed his rookie season last year with a posterior cruciate ligament tear in his knee, is now battling a groin pull. It kept him out of the last day of minicamp practice and the first two voluntary workouts of this week. The receiving corps also missed Glenn Holt (toe) and T.J. Houshmandzadeh was a no-show again. He came to the mandatory camp over the weekend, but has yet to be at any of the voluntaries.
Same with starting cornerback Deltha O'Neal, who made it clear over the weekend he's not exactly thrilled with his contract but he also indicated he'll be here for training camp. Houshmandzadeh hasn't been saying why he's not here, but he said Wednesday he'll be here next week.
"It's no big deal," he said. "It's nothing to talk about. You know I'll be ready to play." The big hitters keep coming around the Bengals. After their Sunday minicamp session was captured by NFL Network, ESPN's Tom Jackson and Chris Mortensen were on the sidelines Wednesday. With Jonathan Joseph scheduled for surgery on his left foot, No. 1 pick Leon Hall lined up with Keiwan Ratliff at cornerback much of the time when the first defense worked. According to his agent, Joseph underwent surgery on his left foot Wednesday morning and Jason Chayut expects his client to be ready for training camp at the end of next month.
After a variety of doctors looked at the injury suffered Saturday afternoon in minicamp, Chayut said Tuesday that the problem should be cleared up over the next five to six weeks.
Chayut wouldn't say what the surgery would do, but he called it "a small" procedure.
"It's what they originally thought and it shouldn't take him very long at all to get back," Chayut said.
Joseph, enjoying an impressive series of camps during his first spring as a starter, hurt the foot when he broke on Chad Johnson's comeback route.
The Bengals finished their mandatory minicamp Sunday and are now in the middle of their third three-day voluntary camp. The club holds their last voluntary camp on the field next week from June 12-14, and then finishes their offseason workout programs in the weight room during the final two weeks of June.
Then they break until the July 26 reporting date at Georgetown College.