 After what has to be the longest home game in Bengals history (three hours, 38 minutes thanks to a lightning delay), Cincinnati is no longer longing for national respect.
In front of ESPN's countrywide audience Monday night, the Bengals continued arguably the NFL's most complete preseason in a 48-17 win over the Packers that not only is their highest scoring preseason game ever but they also did it in front of their largest preseason crowd ever (65,614) while the defense scored its third touchdown of the preseason.
"It didn't feel like a preseason game until after halftime," said wide receiver T.J. Houshmandzadeh. "I wouldn't say it was like a playoff game, but the crowd was really into it and we were really moving the ball."
You can thank the return of Carson Palmer for the crowd and the points, but thank the defense for another night of showing why it may finally be able to match the offense in consistent play from up and down the depth chart.
New additions Dexter Jackson and Sam Adams made themselves at home at safety and defensive tackle, respectively. For the second straight game, Jackson scored on the game's first series (a 29-yard fumble return) and Adams's debut helped the Bengals hold the Packers to less than three yards per their 36 rushes while the first defense played much of the first half.
"It's not because of me; it's because we played together," said Adams, the 360-pound three-time Pro Bowler who lived up to his press clippings.
He was credited with two tackles, but with Green Bay playing with two rookie starters on the line he also penetrated into the backfield several times in helping hold Pro Bowl running back Ahman Green to 18 yards on eight carries in another long-awaited return from injury.
Adams, who had been working himself into condition to meet head coach Marvin Lewis's standards, spent the first 26 days of training camp working with strength coaches Chip Morton and Ray Oliver until he passed his physical on Friday. Playing well into the second quarter, Adams flashed endurance as well as his signature lightning-quick first step.
"That's what I do, I can do that; that's one of my gifts," Adams said. "As the season goes on, the more reps you get, the more opportunities we'll have to get better. ... It feels good to be out there and be part of the team."
Adams is a guy who is supposed to make the people around him better and he did all of that Monday. John Thornton, the right tackle playing next to Adams, had three tackles, forced a fumble, and nearly picked off a screen pass for a touchdown.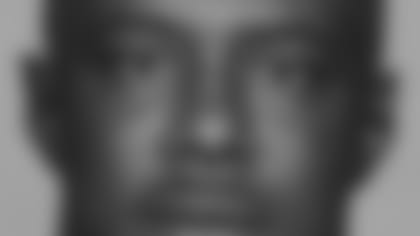 Ranked 28th in defense last season, the Bengals are clearly getting a lift from Jackson, the strong safety from Tampa Bay. He has helped bring a new resolve and is a reason the Bengals are giving up just 3.2 yards per foes' 90 rushes as well as adding to their resume of leading the NFL in forcing turnovers the past two regular seasons with 80.
Teaming with free safety Madieu Williams for a new-look tandem in a middle of the field that hurt the defense last year, Jackson has helped the unit generate nine turnovers this preseason.
"He has come in and done exactly what we've hoped he would be able to do," Lewis said. "He keeps making plays and he has the guys playing together. He's uplifting us. He's completely what we're looking for.

"Both guys have continued to have a good training camp. They came up with some plays tonight. He (Williams) has done a nice job. He has elevated himself and understands where he needs to be. He's really playing well." BIG-TIME COMBO:
One thing has been a constant since Carson Palmer became the Bengals quarterback in 2004: T.J. Houshmandzadeh has become one of the NFL's most dangerous wide receivers with 151 catches and 1,923 yards.
When Palmer returned Monday, the pair clicked like no time had passed. Houshmandzadeh caught five passes for 96 yards and a touchdown before he left with a bruised heel that may keep him out of Friday's preseason finale but not the Sept. 10 regular-season opener.
Among the plays was a draw-in-the dirt 28-yarder. Houshmandzadeh sensed Palmer was getting flushed out of the pocket to his right, so he broke his route upfield past cornerback Charles Woodson and Palmer lofted it perfectly over his shoulder.
"He's such a great player," Palmer said. "He's so instinctive that as a quarterback for this team he makes my job so much easier."
Houshmandzadeh, who scored a 33-yard touchdown with a run-after catch across the perimeter, also converted a third-and-12 on a timing pivot route.
"That's what I do is run routes; I'm a route runner," Houshmandzadeh said. "This is a good game for us. We played against a good defense. Look at their cornerbacks. Woodson and Al Harris are one of the top tandems in the league."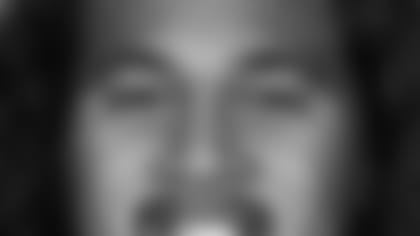 BROTHERS IN ARMS:
Their parents flew nearly 20 hours from Samoa to watch them bang heads, and Bengals rookie defensive tackle Domata Peko and fourth-year backup Packers guard Siitupe Peko didn't disappoint. Telling his parents the Bengals would win, Domata came up with three more tackles and at least one came against his brother. There was no trash talking. Call it just littering.
"Yeah, we were out there talking," Domata said. "We were saying stuff like, 'Good job, keep it going.' He's got four years in the league so I know he's a great player. He got me one time pretty good, on his first play on a good double team, and then I got him back. It was fun."
Domata made his appearance a lot earlier than his brother, getting on the field on the third play of the game when the Bengals went into their pass defense. Peko is firmly in the rotation as the club's best-drafted tackle in more than a decade, and now has 15 tackles in his first three games.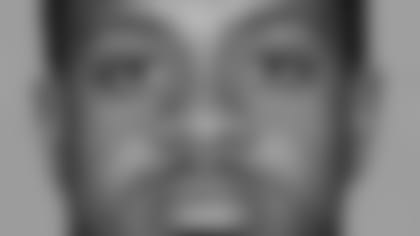 BENNIE'S JETS:
He keeps getting nicked, but you have to feel like seventh-rounder Bennie Brazell has made the club after Monday. Brazell, the former Olympic hurdler, baked cornerback Mike Hawkins down the middle of the field and he had enough separation to make a decidedly non-sprinter's diving over-the-shoulder catch on a 25-yard throw from backup quarterback Anthony Wright in the last minute of the third quarter.
Brazell, who missed the opener with a sore hamstring, said he strained a knee after the score. Which was courtesy of pure speed.
"That's what I do," Brazell said. "I try to get past guys."
Brazell isn't sure he can play Friday in Indy.
Another standout rookie left with a tweak. After free agent running back DeDe Dorsey flashed again with 59 yards on eight carries (including a 19-yard run in which he broke three tackles), he got a sprained ankle. Dorsey, the NAIA product from tiny Lindenwood, now has 149 yards on 20 carries for a 7.5 average. Quincy Wilson, thought to be his main rival for a roster spot, had 35 yards on 10 carries, giving him 89 yards on 31 carries.
SLANTS AND SCREENS The Bengals have to cut two players by 4 p.m. Tuesday to get down to the mandatory 75. Starting strong-side linebacker David Pollack continues to struggle with the hamstring injury that took him out of the first two games and it appeared he didn't return after just a couple of snaps in the second series.
"His hamstring is just sore still. So, he's trying to play, maybe too much too soon," Lewis said. "We just want to make sure he doesn't overdo it. It's good for him to get a few snaps in." So CFL rookie Rashad Jeanty got another chance to shine and he took advantage with five tackles, one of them on special teams. On the second series on second-and-15, he came downhill and stoned Green for no gain to set up Madieu Williams's interception on the next play.
"I learned in the CFL that a backup is as valuable as a starter. You can go in at any minute," Jeanty said. "You have to be ready. The second or third series, they were calling for me." Caleb Miller got that call at middle linebacker when Brian Simmons didn't go with back spasms and sore knees, and came up with a game-high seven tackles.