Marvin Lewis thinks running back Cedric Benson and wide receiver Chris Henry arrive at just the right time and at just the right positions as the Bengals look for depth and a spark on offense.
After watching Benson for three straight days, Lewis believes he's found a guy who is hungry enough to revive his career. Following practice Thursday, Lewis said the Bengals wouldn't have signed him if their research had given them reasons not to as reflected in the decisions of grand juries not to indict him on two alcohol-related arrests.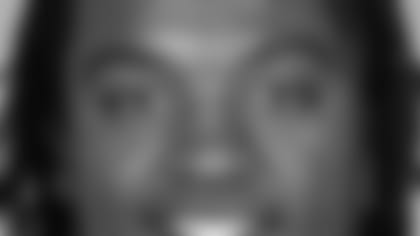 "He's a very good athletic talent who is a football player who grew up with it in Midland down there in Texas," Lewis said. "Great pad level and he runs with great balance. In the (Tuesday) workout, I thought he competed and worked his butt off.
"This is a guy who says, 'Hey, just give me a chance. Let me prove I can do this.' It hits us in a good spot at a good time. He's hungry, he wants to learn, he was a good receiver of the ball in the Chicago offense on checkdowns and screens."
Lewis understands that Benson had a rough start with the Bears and understands why they cut him after a second alcohol arrest.
"He was told you can't do this anymore. We're at this point. Once you put the guy on notice, if you don't do anything, then everybody else is looking at you," Lewis said.
But, as always, Lewis is "going forward," and he's excited at Benson's second chance.
"I've talked with our guys and told some guys to put their arms around him and make him feel comfortable," he said.
Lewis insists he's comfortable with Henry back on the field even though he openly disagreed with Bengals president Mike Brown and didn't want him back.
"There's always disagreements with any head coach and general manager or whoever it is," Lewis said. "This is the first one we've ever had public. It's no big deal. We disagreed on this. Ultimately Mike's got the final say-so and as I said before I've got no problem with that. This is what he wanted me to do and this is what we're doing. Get Chris ready to play football as soon as possible. I think Chris' abilities hit us in a good spot.
"There is no wrong or right here. Somebody goes back a notch. With Chris in, somebody moves back a notch, that's all."
One guy who won't move back at receiver is Chad Ocho Cinco. Lewis heard The Ocho talking again Wednesday and he hasn't changed his view on it.
"He's getting himself ready to go for a big challenge ahead. That's good. Just back it up," Lewis said.
But he also said that Ocho Cinco has been made aware that he not only risks a penalty by celebrating a touchdown Sunday by kissing the star at midfield in Texas Stadium, but also an ejection.
"Oh yeah," Lewis said. "He knows. PERRY HEALTHY:
Before this season, Perry was best known for getting hurt. Now he's best known as the Bengals' only healthy back. He says he thinks his appearance on Wednesday's injury report for the ubiquitous hamstring that put him in the limited category was a way to give him some rest. His next carry will be his 73rd of the season, the number of carries he had in all of his four previous seasons combined.
"I think it was just giving me time to recover," Perry said after the Thursday practice he went full-go. "I haven't missed a practice since the beginning of training camp. They've got to report something. Pick a body part. Eenie-meenie-minie-mo. I feel great."
There is no question that Benson is going to play, but the questions are how much and doing what. Perry and Benson are the only healthy backs, but Perry isn't sure how Benson will be used. He doubts it will be on third down.
"That's a tough thing when you're new in the offense," Perry said. "There's so many different looks with blitzes. I'm sure they brought him in to play at some point (Sunday)."
FITZ THROWING:** One day Ryan Fitzpatrick can tell his grandkids he was the designated passer on a team with Carson Palmer. For the second straight day Thursday, Fitzpatrick threw all the passes in practice while Palmer oversaw the run game as he continued to rest his ailing elbow by throwing lightly on the side from about 30 yards.
"I was out there as the starter and we had Jordan (Palmer) warming up in the bullpen," Fitzpatrick said. "I was able to go the full nine."