Updated: 8-24-07, 10:20 a.m.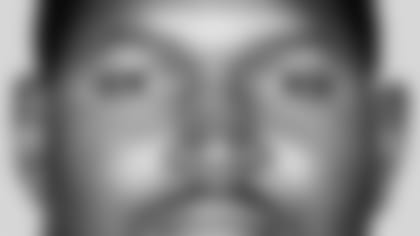 For the Bengals, it comes down to Jeremiah Trotter being a fantasy pick and Lemar Marshall being a reality TV player.
Marshall, a St. Xavier cornerback who came into the NFL as a safety and has started at all three linebacker spots, signed a one-year contract with his hometown team Thursday when the Bengals opted for versatility over name recognition.
"We're thin. We're down in numbers and this is a guy that we can mix and match in a number of different spots," said defensive coordinator Chuck Bresnahan, who expressed confidence in second-year middle linebacker Ahmad Brooks.
The signing of Marshall, 30, seems to reinforce the Bengals' decision to start Brooks even though the 6-2, 225-pound Marshall started in the middle the last two seasons for the Redskins with 198 solo tackles, 3.5 sacks and four interceptions.
Marshall said the Bengals coaches told him to focus on the strong side behind Rashad Jeanty, which is where the injured Eric Henderson played. And special teams coach Darrin Simmons said, "If you're going to be a backup linebacker, those three backup guys that you dress for games have to be core special teams players. They have to be."
Which is one reason why Trotter isn't here. And was never even really discussed as a logical fit even though the Bengals admire his Pro Bowl career.
But they're not ready to pull the plug on Brooks. The club believes Jeanty and Landon Johnson are two of its strongest defenders. Trotter would be of no help on special teams and would take a guy off the field in Brooks that the team believes can become a playmaker.
Plus, Trotter's injury history in the post-Sam Adams world no doubt turned the Bengals off and his biggest advocate when he visited here in 2004, defensive coordinator Leslie Frazier, is in Minnesota.
In Marshall the Bengals get a guy with Landon Johnson reliability (he has played in 75 out of a possible 80 games) and Kenny Watson versatility. Watson, the third-down running back/special teams ace routinely praised by quarterback Carson Palmer, did the praising of his former Redskins teammate Thursday.
"Great pickup for us," Watson said. "He did what I did. He worked his way up in the league and is a great special teams player and you better believe he could give us some snaps at linebacker if they ask him."
Lewis, Watson and Marshall are all 2002 Redskins veterans, as is Bengals strength coach Chip Morton.
"Good player, solid guy," Morton said. "Doesn't say a lot. Just plays the game. He's made a good career for himself. Hard worker and coachable. Good to have him."
Of course that won't satisfy the segment looking for a big-name fix on defense. But Marshall is the kind of guy Lewis thinks he needs to win in the Watson-Reggie Kelly-Bryan Robinson mold.
"A football player," said Marshall, when asked about his style. "I came up playing cornerback and safety and now I'm a linebacker. Playing all those positions, you get a feel for just playing football. The bottom line is getting to the rock."
Marshall is a guy with a football history harder than a rock. Before he hooked up with Lewis in Washington, Tampa Bay signed him as an undrafted free agent out of Michigan State in 1999 and when the Bucs cut him for the third time in 14 months he thought about "hanging up the cleats," and was back at State when the Broncos called. He also had been cut by the Eagles.
"Some people told me to keep fighting and to keep playing," said Marshall and the Broncos did do him a favor by switching him to linebacker.
He backed up the strong side for Lewis in Washington while becoming a core special teamer and says "whatever the coaches want me to do here. I know the game, I know the business."
In this season that St. X is ranked first in the nation, the Finneytown school no doubt had another first Thursday morning when one St. Xavier alumnus, Bengals director of business development Troy Blackburn, signed a fellow Bomber when he finished off the deal with Drew Rosenhaus, Marshall's agent.
Marshall missed the morning meetings but got on the field in time to be told to focus on the strong side and "a little bit" of the middle. He said he was told he'll play both in the substitution packages.
He speaks like he's been around. There was surprise in Washington when the Redskins cut him, but it didn't altogether stun him as a six-year vet. He knew he was going to be demoted when the 'Skins signed London Fletcher for the middle during the offseason, but it was assumed he would back up the weakside.
"They had their eyes set on somebody else," he said. "They brought in London. They were looking for Rocky McIntosh (second-rounder in '06) to play last year but he didn't and they were pushing him to get the starting role. ... They tell you one thing and sometimes it's another. It's time to move on."
The Bengals aren't saying anything now because the competition for the seven roster spots (and possibly only six) is warm at linebacker.
Signing Marshall gives the Bengals nine active backers now that Henderson and his special teams attributes are lost for the season. Brooks, Jeanty and Johnson are the starters and are backed up by Ed Hartwell, Andre Frazier and Caleb Miller. Rookie free agents Earl Everett and Matt Muncy round it out.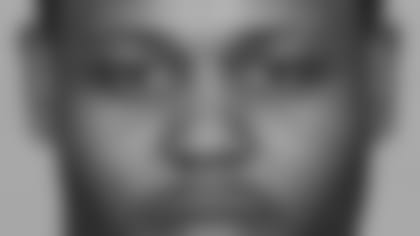 Hartwell, 29, laughed when told he's no longer the oldest backer. Like Marshall, Hartwell has been around and the Bengals like his experience. And he, too, got his start under Lewis. Lewis was the defensive coordinator when the Ravens drafted Hartwell in 2001.
Hartwell hasn't played special teams since his second year in the league, although he has taken some snaps there this preseason, and he's not taking the time to wonder what Marshall coming on board means to him. Hartwell is coming back from a stretch in which he played 13 games the last two seasons, when Marshall played 31.
"You have to ask the coaches," Hartwell said. "I just go out and play and don't worry about stuff like that. It's a dog-eat-dog world out there.
"You never know," said Hartwell, who learned the weakside during the spring before moving to the middle earlier this month at camp. "They brought him into play SAM. We've got some injuries at linebacker. It gives us more depth."
Marshall reiterated Thursday he's healthy even though Washington told him the club didn't think he could hold up. After the Bengals passed him on their physical, Marshall said it was just great to have a job, never mind in his hometown.
He fondly remembered his days growing up in Roselawn and making the trek to Riverfront Stadium for games as a youth to play for the Little Red Machine and Deer Park Cobras.
"That hard turf," said Marshall of the AstroTurf. "I remember those days very well."
He also remembers cheering for the Ickey Woods-James Brooks Bengals and "it was fun growing up watching them and trying to be a part of it today," he said.
Most of his family is now in Forest Park and College Hill. He married a Colorado girl, Donecia, and they have three children. If he makes the club, the couple will probably be literally visible in the community. They run "A Clearer Future Foundation," which helps provide preventative eye care for children.
OFFICIAL WORD: Assistant trainer Brian Dykhuizen's offical on-field temperature reading from Thursday's 11-1 practice: 104 degrees at high noon. The hottest of the year, besting a 101 day in Georgetown.
JENSEN WAIVED: The Bengals on Thursday released second-year tight end Erik Jensen of Iowa, who had signed as a free agent on Aug. 3. LEWIS OBSERVES:
One day following surgery on his ankle to repair torn tendons, Lewis was at practice Thursday observing his team in a golf cart with his foot propped up on the seat.
And took a lot of good-natured heat from his players.
"Hilarious," said Carson Palmer, and Rudi Johnson said Lewis used "a drive-by" style while coaching. Johnathan Joseph called him "Lou Holtz," his coach at South Carolina that loved his cart, and was rewarded with a smile from Lewis.
After practice, Chad Johnson theorized Lewis got hurt trying to cover him.
"I think he was yelling more because he had to sit down," John Thornton said. "We were hearing this yelling and we didn't know where it was coming from, and we turn around and it's this guy in a cart."
Lewis watched his team practice in shoulder pads and shorts, and didn't need to turn to assistant head coach Paul Alexander, also the offensive line coach, to fill any vacanies.
"I led the team to the water park," Alexander joked of Wednesday's outing.
Lewis might have been in a cart, but with the mercury on the field at 104 degrees the Bengals may have had their toughest practice since coming back from Georgetown.
"It was a tough one," said Joseph, who says he'll start at cornerback in Atlanta in his first apperance since breaking a small bone in his foot in the June 2 minicamp practice.
Joseph is more worried about his conditioning, but as one of only four corners that worked Thursday he got plenty of work in what the Rock Hill native saluted as "South Carolina weather." (Get your Johnathan Joseph Replica Jersey here)
Also, left tackle Levi Jones was back at practice for another day and did some bag work. Marshall made his first appearance wearing No. 52. Running back Quincy Wilson (ribs) was back at practice for the first time this week while defensive end Robert Geathers rested his bruised ribs again. Cornerbacks Deltha O'Neal and Brandon Williams, as well as wide receiver Antonio Chatman and safety Herana-Daze Jones, didn't work.
Alexander is playing it very cautiously with Jones. He says he looks good and quick, but said decisions about if and when he'll play Monday are day-by-day. As are the ramifications of Jones being healthy.
But Alexander seemed to indicate if Jones can go, Stacy Andrews would stay at left guard, Scott Koistra at right tackle and Andrew Whitworth backing up Jones when he said, "Frankly I like the way we're playing right now. Until I see something that tells me we're not playing very well I'm not going to worry about it. The last two weeks we've been blocking pretty well."
QUOTE OF THE DAY: Palmer, talking about running back Rudi Johnson's three catches for 15 yards, said it's like he came in this season with a new pair of hands purchased "by some of his signing bonus."
BENGALS WAIVE TWO: The Bengals on Friday waived (injured) two first-year tight ends, Bobby Blizzard and Sean Mulcahy.
Blizzard, from North Carolina, has been out with a back injury. Mulcahy, from Connecticut, has been out with a neck injury. If they are not claimed by another team, they will revert to Cincinnati's Reserve/Injured list for continued rehabiliation.