 The Marvin Factor continues to multiply later this summer when Marvin Lewis becomes the first NFL head coach to get his own replica jersey.
The brainchild of Monty Montague, the Bengals merchandise manager, the black jersey will have the number "03," signifying his first season in Cincinnati and a nameplate of "M. Lewis."
Montague said Wednesday he expects the jerseys to go on sale some time in August both in the Pro Shop at Paul Brown Stadium and online at Bengals.com.
"Marvin continues to be very popular in town and has so much charisma that there's really no reason to treat him any differently than any of our players," Montague said.
Which is how Montague decided to solve the dilemma of how to market a wildly popular coach. Beyond bobble head dolls, hats, and T-shirts.
"The doll has lost a little bit of steam," Montague said. "And this takes it to the next level. For what Marvin has done, he richly deserves it."
Lewis has already been a solid sell. When Montague decided to put Lewis' 2005 pet phrase of "Do Your Job" on T-shirts, he figured sales would get the usual 30-day bounce for a novelty item.
"But it went longer than that; it pretty much went as long as the season," Montague said.
But he doesn't expect the Lewis jersey sales to top those of his most popular players. Quarterback Carson Palmer and wide receiver Chad Johnson dominate the first tier and running back Rudi Johnson and wide receiver T.J. Houshmandzadeh command the second level.
"It would be surprising if he approached those numbers," Montague said. "Carson and Chad are on a completely different level when it comes to merchandising ."
MORE MARV: From a press release issued from Lewis' Community Fund:
The fund held a party Wednesday afternoon at the Lincoln Recreation Center for outstanding academic achievement in the Inner-City Youth Football Collaborative (ICYFC).
The ICYFC is a program for youth football consisting of the Bengals, Lewis' Community Fund, Cincinnati Public Schools, Cincinnati Recreation Commission, Ohio Casualty Group, and the Hatton Foundation.
Lewis handed out gold medals to more than 250 children ages 6-12 named to the honor roll at any point during this past scholastic year at a lunch courtesy of Gold Star Chili.
During this past inaugural season, the ICYFC provided safer game equipment and offset costs of officials and on-site supervision for the American Bantam, Buckeye, and National leagues.
"It's great that we are able to recognize these kids for the hard work they are doing where it really counts; in the classroom," Lewis said.
The Lewis Fund has raised more than $1.4 million for programs and non-profit organizations in the Greater Cincinnati area while helping over 42,000 people.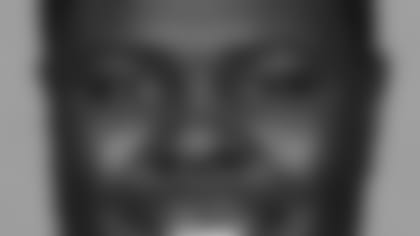 RUCKER CHARGED:
Rookie defensive end Frostee Rucker became the third Bengal charged with a crime this month when the Los Angeles City attorney's office filed two counts of spousal battery and two counts of vandalism, ESPN has reported.
The misdemeanor charges stem from an incident 10 months ago in Rucker's apartment and ESPN said spousal battery includes parties who have dated. There is no warrant for Rucker's arrest and one will only be issued if he misses his July 13 arraignment, and the complaining witness has requested confidentiality, ESPN said.
The Bengals took heat for taking Rucker in the third round back in April. A published report said Rucker pled guilty to a reduced charge of harassment and was given a one-year deferred sentence, spurring his transfer from Colorado State to USC.