 Less is more when it comes to the Bengals kicking game.
On Sunday night, Shayne Graham drilled his first three kickoffs into the end zone and punter Kyle Larson dropped three punts inside the 20-yard-line. Forget the 38.8 yards gross and the 35.8 net, it was a great night for him.
Graham, who also hit a 37-yard field goal, has now made as many field goals as he did last preseason when he was severely limited with a groin injury, but the injury continues to be a blessing.
After getting hurt, Graham took up a rigorous running and stretching program with strength coaches Chip Morton and Ray Oliver, and Graham now regularly works with the rehabbing players when they work on the side during practice. Graham stepped it up during the offseason and now the ball is booming. Head coach Marvin Lewis has noticed.
"Last year when Shayne got hurt, we learned a lot," Lewis said. "When he injured himself from whatever he did, overuse or overwork, and we backed off the kicking last year, he got stronger. This year we've taken that approach with both of them all through camp. They've done less work. They do more training during practice than actual kicking, and it's really been paying off for both guys."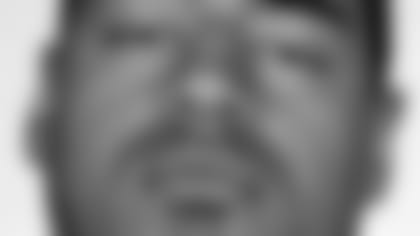 NOT SO LITTLE ENGLISH:
Think of new defensive tackle Daniel Watts as a very large foreign exchange student. The 6-6, 283-pound Watts is from the Hackney section of London and has been assigned to the Bengals from the International Practice Squad after spending the last two seasons with the Berlin Thunder of NFL Europe.
International Practice Squad players are allotted to teams in two divisions every year on a rotating basis and this year teams in the AFC North and NFC East may each acquire one.
The Bengals get a roster exemption for him for the preseason, and they're allowed to keep nine practice squad players - one over the limit - if they decide to assign him there for the regular season. There's no way he'll make the active roster, but at 24 and with just four years of football under his belt he says he's here to develop his game.
Watts can't remember when he watched his first American football on television. "I just remember liking it; it was good to watch," he said.
Watts does know that it was a Super Bowl and that he was only in primary school, but still he was allowed to stay up late and watch. Still, he didn't start playing until he was 18 when he tagged along with a friend from his gym to a practice. "The coach said I was a really good player," he said.
Watts played for a couple of years, gave it up, and then came back to the sport long enough to get the call in Europe. He says football has grown extremely popular in Germany and is just now starting to climb back in England.
"They need to put it back on regular TV," said Watts, who was also a fan of the now defunct London Monarchs, the equivalent of an NFL Europe team in the old World League. "They need to bring that team back. I went to a couple of their games, but the team wasn't there long enough."
SLANTS AND SCREENS Middle linebacker Odell Thurman said he rotated in and around the second-teamers Tuesday in his first day of practice this season and his first since getting suspended for the first four games of the regular season because of a violation of the substance abuse policy.
It would be hard to see him playing Friday night with so little football work, but he said, "I feel better than I was before." He says he's at the same weight - 238 pounds - as when he arrived a couple days late to training camp last month.
"They're working me in gradually," Thurman said. There was also a slot because middle linebacker Brian Simmons didn't suit up Tuesday with a double session looming Wednesday. Running back Chris Perry is definitely out of Friday's game as he rehabs his ankle, and there is no word on when he'll be back. If there is, he isn't saying. Defensive tackle Sam Adams could be back for Friday's game, but Lewis said he'll make that call later in the week. With safety Anthony Mitchell (foot) expected to miss an extended amount of time and Kevin Kaesviharn fighting back spasms, the young safeties are going to get plenty of work starting Friday night.
Guys to watch are Herana-Daze Jones, who staked his claim with an interception Sunday, and seventh-rounder Ethan Kilmer, who showed up at times on special teams. Veteran Tony Bua and rookie free agent John Busing out of Miami of Ohio have had impressive camps. All of them look to be battling for the one spot behind Kaesviharn and starters Madieu Williams and Dexter Jackson. Defensive tackle Matthias Askew had been on the bubble long before his resisting arrest charge before training camp last month and was all but gone once the Bengals selected former Michigan State teammate Domata Peko in the fourth round back in April. Then when Peko showed up more than Askew ever did in his first game Sunday with a team-high six tackles and 0.5 sacks, well, throw in tackle Shaun Smith's four tackles and it was clear, as Lewis said, "He wasn't going to make our football team."