For the first time in their history the Bengals face quarterbacks making their first NFL starts in back-to-back games Saturday night when Shaun Hill is expected to get the start for the 49ers. And it's the first time it's happened to an NFL team since the 1999 Eagles.
But Hill looks like a grizzled veteran next to Brock Berlin, the Rams quarterback that lost his debut in Cincinnati last week.
"There were only a couple of throws of Berlin on tape; we were able to watch a whole half of (Hill)," said Bengals defensive end Robert Geathers after Wednesday's practice. "There's not more pressure (facing a new QB). You still bring the same approach. You don't want to let any guy get off on you, whether it's a third-string quarterback or the first guy."
Middle linebacker Landon Johnson says the one thing about facing a new quarterback is "it makes stopping the run even more important," so we'll probably see more of the same Sunday with strong safety Dexter Jackson loading the box as the eighth man against Niners running back Frank Gore.
At 27, in his sixth NFL season and second with the Niners, Hill has much more experience in the system and the preseason than Berlin. Berlin hadn't thrown an NFL pass, didn't know he was playing until Friday during a week he didn't get all the snaps, didn't join the Rams until the beginning of this season, and wasn't active until two weeks ago.
Hill, who has been the Niners' No. 3 QB for two years, threw his first 27 NFL passes Sunday in the 27-7 loss to Minnesota in relief of Trent Dilfer (concussion), completing 22 for 181 yards and a touchdown. "You can see enough in a half. How well he moves and all that. They're going to do what they're going to do," Geathers said. "They're going to try and run the ball, not put him in bad positions, use safe throws and probably not throw deep much. They're in the league for a reason. They've got to have some talent. He can move around pretty well. More than Berlin. He'll run it if he has to. He gets the ball where he needs to get it."
Speaking of stopping the run, one reader wanted to know how well the Bengals have fared stopping the run with Johnson playing the middle, where he has started the last five games in a stretch the Bengals are holding foes to 73 yards per game on the ground.
Johnson has made 16 starts in the middle during his career, but one of them came against Cleveland in 2005 when Odell Thurman was disciplined and didn't start but ended up playing the bulk of the game. In the other 15 games, the Bengals have given up an average of 104 rushing yards on 3.7 per carry and are 8-7.
According to Elias Sports Bureau, a team is facing a quarterback making his first NFL start in back-to-back weeks for the first time in eight years. The 1999 Eagles went on the road to beat Cade McNown's Bears, 20-16, and then went to Miami and lost to Damon Huard's Dolphins, 16-13. FAST WILLIE:
Pro Bowl right tackle Willie Anderson hasn't spoken as much to the media this year because he hasn't played very much with his foot and knee problems. And it's been to the media's detriment. Which Wednesday's session proved. He waxed poetic on subjects ranging from the first of his NFL starts, the hiring of African-American coaches in the college and pro ranks, and his inability to show his younger and newer teammates "how to play at a high level."
The Bengals return to the scene of the crime Saturday in San Francisco, where Anderson made his first start on Oct. 20, 1996 in the seventh game of his rookie season. That was old enough that it was called Candlestick Park back then, Steve Young was playing quarterback, and "a young Terrell Owens. We had no idea who he was and he caught a long touchdown pass on us," Anderson said. "I was excited to see Jerry Rice. I was watching Jerry Rice the whole game. We had a 21-0 lead and lost it. It was bad," as the Bengals fell to 1-6 and Dave Shula got fired as the head coach the next day.
That didn't exactly surprise Anderson or his mates since they had the day off Monday and Tuesday after Young, with a groin/hamstring injury, limped into the end zone from 15 yards out on a bootleg with 1:08 left to give the 49ers a 28-21 victory.
"We could kind of tell at halftime," said Anderson of Shula's plight, and Anderson found out on ESPN lying in bed Monday at Auburn after sleeping all the way on the flight back and then driving south once the team landed in Cincinnati.
"Steve Young had a pulled hamstring and we couldn't catch him," he said.
The media guide says Anderson started at right tackle, but he swears it was left tackle and that he blanked one of the NFL's more feared sackers of the day in Chris Doleman. "But then I got killed against Clyde Simmons the next week," he said.
Anderson gave a plug to former Bengals receivers coach Hue Jackson for the Falcons head coaching job, and, really, any African-American head coach that is qualified in college and pros. He said it would hurt the Bengals if Marvin Lewis went to Michigan, but it would be a tremendous opportunity for black coaches to get a guy in such a high profile position.
Anderson alluded to how valuable Jackson was handling the Bengals' volatile receivers.
"Some guys respond to certain kind of attitudes; that's big," Anderson said. "You get players today and they'll say, 'He has (issues), but we'll handle him.' If you don't have the kind of guy that can handle them, you can't handle them. Don't kid yourself.
"I think he has a great offensive mind. He knows pass protection. He understands running backs because he coached running backs in Washington. He understands the running game. He's a former quarterback. He even called plays at Washington. He definitely has the experience. I think he's the kind of guys certain players will respond to. That's the thing, the qualifications.
"Just don't hire a black coach when it comes to players or coaches or fans saying hire a black coach just because. We've got to make sure our qualified ones get in there so it is a good fit and a good presence."
Speaking of presence, there continues to be none bigger than Anderson even though he hasn't played in seven straight games. Lewis couldn't say enough about him at Wednesday's news conference.
"I thought early on it affected us a lot, but I think our guys grew through that, which was good," Lewis said of Anderson's absence. "But when you have the presence that Willie Anderson had and has, it means a lot. It means a lot to the football team as a whole, the defensive guys and the offensive guys, because they don't want to let Willie down. I still feel that. I thought it was great on Sunday. I thought he was as good of a guy not playing in the game as I've ever been around on Sunday. He's good for everybody and he understands the game."
Lewis sees him taking notes in meetings on everything, even kickoff return, and when it comes up in the game, Anderson is on the sidelines reminding his mates.
"Just the way, when the ball goes back the other way for a touchdown, that he encouraged both the defense and the offense," Lewis said. "He said, 'Hey, that's one play and now we have a chance to go get it back. And you're not going to get it back in one play.' Willie is a guy who has been in this business for a long time and understands the importance of it. When he sat at home and watched us play at Kansas City, he had a meeting with the team after the game. His emotion of watching his team without him was tough on him."
One of the most disappointing things, Anderson said, is not being able to lead by example.
"My thing is I always wanted to show young guys, new guys, that Willie is a pretty good football player," Anderson said. "The new free agents and the young rookies haven't had a chance to see me play. ... I feel bad when I'm not playing because it's hard to say something to a guy not in your group. The O-line still consults with me.
"I'm not saying I would have won us some games (I missed) because I've been here before and we lost some games. But I feel badly I couldn't contribute and having those guys watch me play at a high level."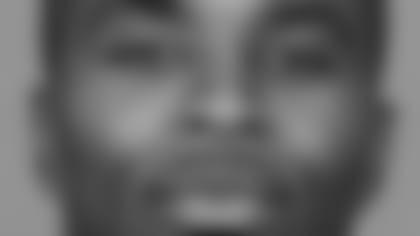 GOING HOME:
Cornerback Deltha O'Neal, the Palo Alto, Calif., native, says you can go home again to Northern California. But he doesn't know if you can go back to Cincinnati next year.
"I'd say it's a tossup me being here next year," said O'Neal, the Cal product who grew up about 45 minutes from Monster Park. "I don't want to play nickel. But I also know that. I like playing with this group of guys, JJoe (Johnathan Joseph) and Leon. But I want to play. It's tough watching."
O'Neal, 30, has played well since losing his starting job to rookie cornerback Leon Hall five games ago and leads the team with 16 passes defensed even though he's only playing outside on passing downs while Hall goes into the slot.
And like he says, his tackling has been solid, no small point of contention between him and Lewis.
"Yeah, I'm healthy. I feel good. I just want to play," said O'Neal, and that hasn't been a small point, either, because he's been hampered by back and knee problems.
The knee has been particularly bothersome since last year, but he says it's feeling better now. Although he said a few weeks ago he thought the team was looking for any reason to bench him and when he got tweaked on Marshawn Lynch's 56-yard touchdown run in Buffalo Nov. 4, he feels it had the excuse.
"I really couldn't tell you if I'm coming back or not," he said. "I don't see it happening."
O'Neal has a lot of people coming to Saturday night's game. It's a pilgrimage he made a few times himself as a youngster even though he was a Raiders fan.
"You couldn't help but be a fan of those guys," O'Neal said of the Niners. "Joe Montana, Jerry Rice. I watched them all the time." CHAD UNPLUGGED:
Chad Johnson's consecutive days streak of not talking to the local media is now at 50. But he did talk to the San Francisco media via conference call Wednesday and after a slow start had them rolling.
A question about Niners rookie middle linebacker Patrick Willis got him started.
"Excuse me, but I have to curse," Johnson said. "Tell him No. 85 says he's the real deal. I stopped watching the defensive backs and started watching just him."
Johnson says he's toned down his act because the Bengals are 5-8. "I'm still the same," he said. "You have to be yourself. I just have to keep it to a minimum."
Asked about winning a fifth straight AFC receiving yardage title (he's 77 yards behind New England's Randy Moss), Johnson told them, "I could care less. I'm just trying for consistency."
Johnson stressed what happens during the season is a product of what he does in the offseason with field work and film study.
"It's where I separate myself," he said.
As he discussed the Niners DBs, he observed that "if Oprah were out there I'd run routes on her." Asked what kind of DB she would be, Johnson said, "Probably a shut-down, man-to-man corner because they're the only ones that get paid."
Johnson ended the call asking them to say hello to Frisco's starting corners, Nate Clements and Walt Harris. And, "To Mr. Nolan, too," being Niners head coach Mike Nolan.
Asked if he knew Nolan, Johnson said, "No, but I want him to know me."
So Johnson is the same Old Chad after all. A few days ago he gave an $85,000 check to his favorite charity, Feed The Children, from the season-long gig he has on his web site sponsored by Degree in which fans vote weekly on who gets the check mark. He indicated that he'll give more money from the promotion to other charities.