 It turns out the Bengals suffered a significant injury this weekend when cornerback Johnathan Joseph got hurt Saturday afternoon and now has his left foot in a boot, shelving him for the last two weeks of spring workouts. But head coach Marvin Lewis said Sunday that Joseph will be ready for training camp in seven weeks.
Joseph, arguably the Bengals' best defensive player, suffered what appears to be some kind of a fracture because Lewis said Joseph plans to get surgery. But given that he'll be back for camp indicates that it's a minor procedure.
He got hurt covering wide receiver Chad Johnson on a comeback route after the Bengals moved on to Paul Brown Stadium's FieldTurf following a lightning delay on the outer grass practice fields.
"You couldn't really tell. It was kind of like he was breaking on the route and he just went down," said cornerback Deltha O'Neal. "It's bad to see that, but that type of stuff happens all the time."
It appears to be an injury that could have happened on any surface since Joseph appeared to be simply breaking on the ball.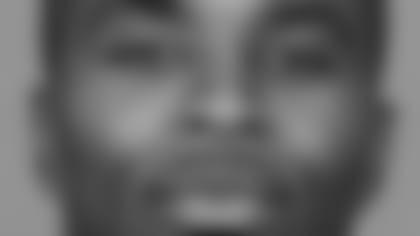 DELTHA BACK?:
Asked if he'll be back for this week's voluntary camp Tuesday through Thursday and the last one June 12-14, O'Neal said, "Hopefully," after missing the first seven voluntary sessions before the mandatory for "personal reasons."
"I want the season to start," he said. "It's fun. It's good work for everybody. We're looking for a good season."
O'Neal said he was rusty after the first day Friday, but he looked good on one play Sunday, when he looked in a tipped ball from linebacker Landon Johnson for an interception.
He wanted to check in with Joseph after Sunday's practice but saw that his car was already gone from the players' lot. O'Neal thinks the Bengals have some exceptional depth in the secondary but is hoping that they can avoid any more injuries and "everyone can stay healthy so we can develop some kind of chemistry back there," he said.
O'Neal has joined the eve-growing legion of admirers of rookie safeties Marvin White, the fourth-rounder from TCU, and Chinedum Ndukwe, the seventh-rounder from Notre Dame.
"That guy right here," said O'Neal, pointing to White. "Yeah, I like him. He's a ball hawker. He's a good player."
Which has people excited because the fact that White and Ndukwe are standing out now is a bonus. They were supposed to shine when the pads came out in training camp. Lewis thought "it's not been too big for them," when they took turns taking the place of Madieu Williams (hamstring) with the first unit.
"I think they are going to play a lot of football for us," Lewis said. "Both guys are impressive ... their athleticism, they make plays on the ball. ... I think they'll also make a huge impact on special teams, really upgrade where we probably were at those positions on special teams."
MIKED AND LOADED: It's fitting that a team that has seven games either at 4 p.m. or prime time had its final practice of minicamp lit up like a night game, complete with a studio at the far end of the practice fields anchored by former Bengals safety Solomon Wilcots. Bengals radio analyst Dave Lapham is also on the show, which airs Monday at 8 p.m. as part of the NFL Network's "Inside Minicamp" series.
The Network had four cameras trained on the practice, as well as a production truck and satellite truck. Head coach Marvin Lewis was miked and Chad Johnson was golf-carted to the set to appear on a "Total Access" segment.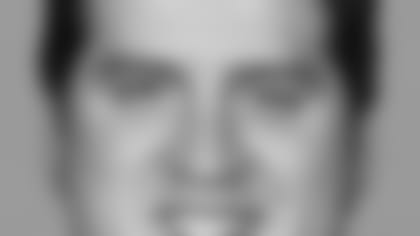 ONE GUY CHECK:
One of the things Lewis has noticed this camp after three weeks with the veterans is that offensive line coach Paul Alexander has rarely said center Eric Ghiaciuc's name. As opposed to the previous two seasons.
"That's a good thing," Lewis said. "I don't know that we've had a single guy work as hard as this kid has done this season both on the field and off the field. Of being a leader and leading that group and getting them organized in meetings on their own. Just really studying football ... Eric has really grown that way."
Lewis believes that Ghiaciuc has kept up a relationship with the retired Rich Braham, the man that had started 98 of the previous 114 games at center before Ghiaciuc inherited the job by injury.
"He got a sniff and he wants to keep that job," Lewis said.
The Bengals signed four-year veteran Alex Stepanovich over the offseason to a one-year deal in what looks to be a backup role. There had been some concerns about the 310-pound Ghiaciuc's strength, but with the 340-pound bookend option of Andrew Whitworth and Stacy Andews at left guard in place of the departed 295-pound Eric Steinbach, that doesn't seem to be much of a problem now.
Asked what the Bengals miss now that Steinbach is in Cleveland, Lewis said, "I don't know if we lose anything. Experience ... bigger men, bigger presence, just as much athleticism."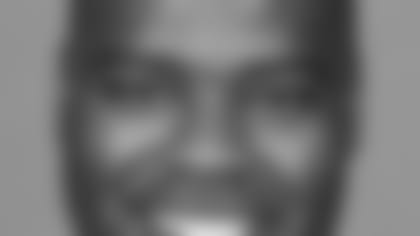 COATS OF ARMS:
There those who believe that BYU tight end Daniel Coats, a rookie free agent, is the second best tight end on the club. With starter Reggie Kelly sidelined by a virus this weekend, Coats got plenty of chances to catch the ball, which he didn't get in school as the blocking tight end.
"I think he'll compete with the other guys," Lewis said.
DAY OF MOURNING:: Wide receiver Bennie Brazell thought it was a nice gesture that Lewis allowed all six LSU players that played with him to attend the funeral of Patriots defensive end Marquise Hill on Saturday in Baton Rouge on the second day of the mandatory workout. Brazell, Whitworth, Ben Wilkerson, Skyler Green, Nate Livings and Kenderick Allen returned for Sunday's practice.
"It was nice. We wanted to show our support. We all played with him, so that was right," Brazell said. "Marquise did a lot of good things for the community and he was always around at LSU helping young guys and showing his support."
Lewis said it wasn't really his call.
"When you go through a loss whether it's friends, family, etc., they've got to deal with that individually and how they see fit," Lewis said. "I always encourage them. I can't make that decision for them because I don't know the tie."
SLANTS AND SCREENS Brazell didn't work out Sunday and indicated he was giving his knee a rest. Former Bengals receivers Ron Dugans won't be able to work with the club at training camp, but former defensive lineman Carl Powell will help line coach Jay Hayes as part of the NFL's Minority Intern coaching program.
Dugans is the receivers coach at Georgia Southern. This is the first coaching shot for Powell, finishing up his degree at Louisville. Both remarked this weekend that it felt strange working with players that had been their teammates. Dugans was here in '03 before getting cut and Powell's last season was '05.
Dugans arrived a year before Johnson and wide receiver T.J. Houshmandzadeh.
"You can tell when they were out there warming up and getting ready for practice that they're more experienced and not always relying on their talent like when they first came in," Dugans said.