Updated: 7-24-06, 11:45 p.m. There is a gust of growing optimism that the Bengals could be nearing a contract extension with left tackle Levi Jones as Monday became Tuesday.
At the very least, both sides appear to be talking energetically in an effort to extend Jones's contract past 2006, his fifth year in the league and as the Bengals starter. And both apparently would like to get it done before training camp opens Saturday.
"We're not there yet but we feel like things are headed in the right direction," said Ken Zuckerman, the Jones agent who is his point man in discussions with Bengals executive vice president Katie Blackburn. "We keep hammering away at it. We keep talking. We think we can get something done."
Also optimistic is the agent for first-rounder Johnathan Joseph. Jason Chayut said Monday he keeps talking to the club and is confident a deal for the draft's 24th pick will be done in time for Saturday night's first practice.
The Jones talks gained momentum last week after both sides digested the six-year, $38 million deal inked by Lions left tackle Jeff Backus. The numbers, which mark the biggest deal ever for an offensive lineman that had never made a Pro Bowl, supplied a guidepost in negotiations for a player that reached alternate Pro Bowl status for the first time in 2005.
An extension would be a boon for both sides. It would make Jones one of the top paid tackles in the NFL a month before his 27th birthday. For the Bengals, it would secure the services of one of the league's most athletic pass protectors as well as one of the most respected members of their locker room in the middle of a stretch they are getting hammered for the character issue.
Jones, the club's first-round pick in 2002, had started 59 straight games until sitting out last season's finale in Kansas City after the club had clinched the AFC North title. Included in that streak is the now legendary start against the 49ers in 2003 that came just six days after Jones had arthroscopic knee surgery.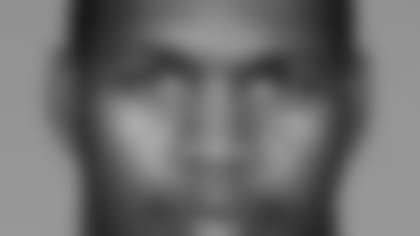 ASKEW MAY SUE:
After a hospital visit to check his heart following Saturday's Tasing by Cincinnati police, Bengals defensive tackle Matthias Askew is mulling a lawsuit.
"It's an option, but we're looking to get the quickest court date possible," said attorney Ken Lawson on Monday after he entered a plea of not guilty for obstruction of police business, resisting arrest and two parking violations for his client.
Lawson disputed a police report that said Askew threatened officers and tried to run away after illegally parking his car on a Cumminsville street in front of an outdoor booth selling CDs.
"When he was told police wanted him to move his car, he put down his CDs because he hadn't bought them yet and got in his car and went forward to move it," Lawson said. "Then they told him to get out of the car with his hands up. I would argue he no longer had a parking violation because he took the offer to move it."
Lawson said police overreacted when they stunned the 6-6, 310-pound Askew at least three times because all he did was pull his wrist away when he was surprised that handcuffs were being used. He also said Askew was Tased while kneeling on the ground and handcuffed.
"He didn't flee," Lawson said.
Lawson said paramedics examined Askew and since his heartbeat continued to race moments after he was Tased, he was transported to University Hospital.
"He was able to leave the hospital after getting checked and he didn't feel much from it today," Lawson said. "The big thing is his health because that's how he makes his living.
"I know people are out there saying that the Bengals have bad guys, but they're not all bad guys. I think this is a case of overreaction. The first red flag is somebody getting Tased over a parking ticket."
Askew became the fourth Bengal arrested in the offseason Saturday in an incident stemming from where he parked his car. The Associated Press reported that when officers tried to handcuff Askew after he refused to move his car, they Tasered him when he broke away. Askew, who was also charged with obstructing official business, didn't identify himself when asked, according to the AP.
The Bengals don't comment on arrests.
Head coach Marvin Lewis has already said that wide receiver Chris Henry, facing a suspension with four arrests since Dec. 15, has a battle to make the team. Plus, since he missed all of the spring camp recovering from his knee injury, he could miss the first six games of the season if the club decides to put him on the physically unable to perform (PUP) list. A suspension would cost him at least four more games.
Rookie linebacker A.J. Nicholson, facing grand theft and vandalism charges, also has to grind to make the team after the Bengals selected Virginia linebacker Ahmad Brooks in the third round of the supplemental draft.
Third-round pick Frostee Rucker, the defensive end from USC, is also looking at a vandalism charge as well as spousal battery.
Askew, who left Michigan State a year early for the 2004 draft, has never realized the potential the Bengals hoped to tap when they took him as a project in the fourth round. Askew has played in only a handful of games and only one last year, the regular-season finale that the Bengals didn't have to win to make the playoffs.
Now with the signing of three-time Pro Bowler Sam Adams, the emergence of Shaun Smith, and the drafting of another Michigan State tackle in the fourth round (Domata Peko), Askew is embroiled in a roster battle.