 ATLANTA - No question, says Ron Jaworski, ESPN's resident tape machine. Carson Palmer is one of the three top quarterbacks in the NFL.
"Peyton Manning, Tom Brady, Carson Palmer. You can shuffle them up anyway you want," said Jaworski here Sunday as he prepared to go into the TV booth for Monday night's Bengals game against the Falcons.
"Those are three guys that in my opinion understand completely what it takes to be a quarterback in this league," Jaworski said.
But, Jaworski says, there is also no question that by the end of last season he didn't think Palmer had yet to fully regain his mechanics following reconstructive knee surgery.
"He's close. But I never felt that Carson at the end of last season was the one I saw going into that Pittsburgh game a few years ago," Jaworski said. "I showed it (last year) the weight transfer just wasn't there. I wasn't doing it as a knock ... his mechanics weren't right. They're going to get there.
"He had a solid season. When you consider what he came back from, it was a remarkable season."
This just isn't a fly-by-night scouting report. Jaworski watches film like most people eat corn flakes, and figures he's watched nearly all of Palmer's 45 NFL games "because I have great respect for him so I always like to watch him play," he said. Jaworski doesn't put much significance into Palmer's 52 completion percentage in the final three games of last season.
"That's just a number. That doesn't count knockdowns or balls thrown away. I don't put much stock in that number. There's so much depended on it," Jaworski said. "I've already seen the talent that he has."
Jaworski, replacing Joe Theismann in the booth with Mike Tirico and Tony Kornheiser, says the AFC North is "wide open, wide open," and that defense is going to decide if the Bengals go from 8-8 to over the hump.
"I want to see (rookie cornerback) Leon Hall and I want to see (middle linebacker Ahmad) Brooks," Jaworski said. "There is still some question about their defense. You know the offense is going to be explosive."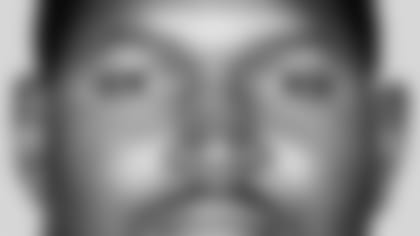 DEFENSIVE LOOK:
St. Xavier head coach Steve Specht immediately became deluged with phone calls and e-mails when the move was made, so when he called up his team at the end of practice the other day he told them.
"One of our own just signed with the Bengals: Lemar Marshall," he said and the news was greeted with a loud cheer by a Bombers team that has had a lot to cheer about given that they are ranked No. 1 in the country.
"We always follow what the Bengals do and we follow the careers of Lemar and (Colts linebacker) Rocky Boiman," Specht said. "We had Rocky back here in the spring showing off his Super Bowl ring. Both guys have given back to us."
Specht has to laugh. One of his first coaching jobs out of Earlham College was back at his alma mater of St. X in the mid '90s as secondary coach. He coached Marshall as a cornerback and Boiman as a safety and both became NFL linebackers.
"I guess we weren't smart enough to figure it out," Specht said. "We used to joke about (how hard) Lemar hit. He'd hit you, two, three, four times, boom, and then the guy would go down. And he was long, and lean. He was 6-2, about only 175 pounds and you just knew he was going to be a fine college player. Didn't say much. Never said much. Just worked hard. You never know about the NFL, but you knew he'd be a really good Division I (Michigan State) player."
You figure Marshall is one of the 35 or so guys that is a lock to make the final 53-player roster. The Bengals have to figure out if they're going to keep six or seven linebackers, and that is going to depend on if they keep two or three tight ends or nine or 10 offensive linemen. Figure they're set on four running backs, six wide receivers, nine defensive linemen as well as 10 defensive backs.
A look at the backers (6 or 7):
Starters: Brooks, Landon Johnson, Rashad Jeanty.
Versatile backups from scrimmage and special teamers: Marshall, Caleb Miller.
Special teamer with little scrimmage experience: Andre Frazier.
Plenty of scrimmage experience but not special teams: Ed Hartwell.
Rookies: Earl Everett, Matt Muncy could be headed to practice squad.
And what about in the secondary, where cornerbacks Blue Adams and Ethan Kilmer have yet to take a snap? Will they start the season on the physically unable to perform list? Or do you count them as part of the 10? Figure the Bengals would like to keep six corners, but Madieu Williams and Herana-Daze Jones can play both corner and safety.
Starters: CB Deltha O'Neal, CB Johnathan Joseph, S-CB Madieu Williams, S Dexter Jackson.
Nickel corners: Leon Hall, Keiwan Ratliff.
Young keepers: S Chinedum Ndukwe, S Marvin White.
Special team stalwarts: S Herana-Daze Jones, John Busing.
In the mix: CB Brandon Williams, CB T.J. Wright.
That's 12 without Kilmer and Adams.
Not counting the rookies, there are already nine veterans on the defensive line:
Starters: Es Robert Geathers and Justin Smith and Ts John Thornton and Domata Peko.
Versatile backups: Bryan Robinson, Jonathan Fanene and Frostee Rucker can play both end and tackle.
Big tackles: Michael Myers, Kenderick Allen.
The big question is which of the nine doesn't dress for games.