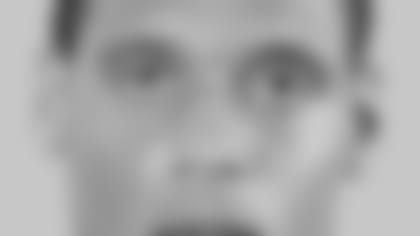 BlizzardGEORGETOWN, Ky. - With players getting carted off the field in a stunning game of attrition here after the fifth day and seventh practice of training camp, look for the Bengals to possibly bring in some new bodies.
In about a 30-minute span Tuesday afternoon, which marked three straight days the Bengals were in pads, three players left the field. That left the Bengals with just one fullback, three tight ends, and four tackles.
Plus, for the second straight day an ambulance was called to strap a tight end onto a board for an emergency trip to the hospital.
Head coach Marvin Lewis said the team has been in pads for the same amount of time as last year's camp and said he has no plans to cut back. He indicated wearing pads early in camp is a necessity of getting ready.
"Everybody went through the entire offseason without pads and everybody gets used to not having pads," Lewis said. "And you come to training camp you're going to wear pads at least once a day."
Bobby Blizzard, who led his team in receiving in NFL Europa, suffered what may be a disk injury in his lower back after blocking on a running play in live goal-line work. He was strapped stomach down for purely precautionary reasons, unlike Monday when tight end Sean Mulcahy suffered a neck injury and didn't move his extremities for a few moments.
Mulcahy was released from the University of Kentucky's trauma center Monday afternoon after regaining all senses and movements in his limbs and spent Tuesday meeting with team doctors in Cincinnati in conversations that may dictate the rest of his career.
Blizzard went to Georgetown Community Hospital with a different injury that didn't involve the neck or spine or life-threatening issues.
But both figure to be lost for quite a long time and it leaves the Bengals with just Reggie Kelly, first-year player Tim Day and rookie free agent Daniel Coats at tight end. Rookie fullback Stan White went down with an ankle sprain, leaving only Chris Manderino healthy at the position, and left tackle Adam Kieft appeared to reaggravate the foot he recently had surgically repaired for a stress fracture.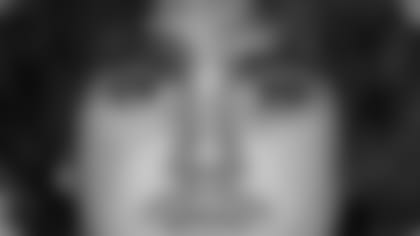 Kieft Watching Kieft pound the ground with a fist before the cart picked him up was particularly tough because last Friday he had returned to practice for the first time in two years after a devastating knee injury.
With starters Willie Anderson and Levi Jones not cleared yet and Scott Kooistra sitting out another day with what appears to be a foot injury, the Bengals finished the day with Andrew Whitworth, second-year free agent Alan Reuber and rookie free agents Dane Uperesa and Eliot Seifert healthy at tackle.
There are indications Kooistra is going to return Wednesday and Lewis said starting fullback Jeremi Johnson, yet to practice this spring and summer with a groin problem, is going to "return in short order."
Lewis said there is no danger of Anderson and Jones missing the season, and he expects them ready for the Sept. 10 regular-season opener. It's believed Anderson is making sure the foot he injured in the Colts game late last season is OK and Jones is recovering from two knee procedures since October.
"Both guys have undergone some rehab in the offseason for different things from the stresses of last season," Lewis said. "They're still trying to get them back to where we can feel good about them practicing and being able to play productively and limit as much pain as we can in their bodies."
With former long-time Baltimore Colt Stan White watching his son in an NFL training camp for the first time, he barely got to see him make a couple of carries before he spent most of the practice on his cell phone trying to get an update from Stan Jr. It's still unclear if it's the dreaded high ankle sprain.
Tight ends coach Jon Hayes knew immediately that Blizzard's injury wasn't as serious as what happened to Mulcahy because he was standing right there when Blizzard didn't get up from the pile but moved his arms and legs.
"It still scares the crap out of you," Hayes said, and trainers and doctors decided since it was near a delicate spot in the back to play it safe and strap him on the board.
Hayes can't ever remember losing two players in such fashion within about 30 hours of each other, but he does remember coaching in college and being down to one tight end in a game. Of course, having just three in such a rigorous part of the season is almost as low.
"We'll see what happens," said Hayes when asked if the Bengals would pick up another tight end.
Asked if they would look at tackles, Lewis echoed him. ThurmanTHURMAN REQUEST SENT: John Michels, the attorney for Bengals linebacker Odell Thurman, has sent a letter to the NFL Players Association requesting that the union appeal Thurman's second one-year suspension from the NFL.
"We believe that he's jumped through the hoops that he was asked to jump through and that he's a good candidate for reinstatement," Michels said Tuesday.
The NFLPA has 30 days to notify commissioner Roger Goodell's office of an appeal that Michels terms "an uphill battle."
Because of the strict privacy guidelines of the league's substance abuse policy, Michels said it's "a black box process" for not only the public but for him.
Michels says he's not aware of "any definable event" that has prevented Thurman from being reinstated. He says the league may be working off factors that can't be quantified.
"We may be talking about a gradient, a slope of behavior that past a certain point he's not reinstated. But without a definable event, I don't know," Michels said.
"I think our position has to be, 'Look, he sat out for a year and he did what was asked,' '' Michels said. "The reinstatement policy says to look at conduct over the period of suspension. Our position is that it was good enough to get back in. If they think it's a problem, then doesn't it make more sense to put him back in the league where he's around the club and teammates can provide a little reinforcement? If the program is designed to provide help for those who need it, I'm not sure this is helping."
Michels said he's not aware if an incident in Thurman's hometown of Monticello, Ga., last month figured in the decision. Two men accused Thurman of assault at an early-morning party, but dropped the charges before the case came before a magistrate.
The Cincinnati Enquirer reported that the NFL did ask Jasper County officlals for information about that case.
"Odell was surprised and he's very disappointed," Michels said of his client's current mindframe. "I think right now he's taking a deep breath and asking, 'What next?' "