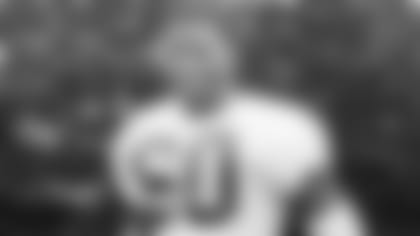 Sometimes Brian Simmons has wondered if the NFL ever had a Jackie Robinson.
Not only is there, but he'll be at Paul Brown Stadium to deliver the game ball for Sunday's Bengals-Browns game and Simmons would like to ask him how tough it was.
But first Bill Willis goes next door Friday morning to deliver history to the National Underground Railroad Freedom Center. It's there on the third floor that the museum honors Willis's role in breaking the color line in pro football in 1946, the year before Robinson arrived in Brooklyn.
"Never heard of him," mused Simmons on Thursday as he prepared to line up at middle linebacker, the position Willis pioneered while knocking down other blocks. "I think it's something we should all know, but no one really knows the story. I guess it's because baseball is supposed to be the historical game."
But Bengals president Mike Brown, who still worships his father's Browns, didn't want Willis's story to fade into footnotes. He remembers the headlines, but looking to honor a dignified man with dignity in this Entertainment Tonight world isn't easy. Brown only had to look across the street to find the right venue.
"It's a side of the Brown family rarely seen," said Paul Bernish, spokesman for the Freedom Center. "This is a legacy of which they're very proud."
The significance of the weekend is as clear as Willis's signature on the contract he signed with Paul Brown back on Aug. 6, 1945 and is one of the items on display in the exhibit that will be unveiled Friday. Brown founded and coached both the Bengals and Browns and this is the second season both are coached by an African-American.
It's important enough that Bengals head coach Marvin Lewis is going to shoot a public service commercial at the center Friday as he prepares for the game.
When Lewis and Romeo Crennel opened up against each other last season, Willis told Bengals.com in the days leading up to the game how much it warmed him.
"The league is on the right track," Willis said. "I like to think what Paul and we did back then helped make it possible for blacks to not only participate, but to get into coaching."
Simmons isn't alone not knowing Willis. Very few players and coaches, if any, knew that the elderly African-American man with Mike Brown in the locker room after last season's 23-20 victory over the Browns was one of the first blacks to play in the NFL.
In the first weeks of building the Browns in the new rival to the NFL, the All-American Football Conference, Brown lured Willis, 84, away from coaching at Kentucky State and signed the old nose tackle who helped his '42 Buckeyes win Ohio State's first national championship. Fullback Marion Motley, another African-American who knew Brown before from his days at coaching at Massillon, joined the team three days later.
Woody Strode and Kenny Washington, aging West Coast college stars, had signed with the NFL Los Angeles Rams that same season, but they were gone three years later. Meanwhile, Willis and the late Motley were in their prime leading the Browns' 1950 merger into the NFL with a championship in their first season and both went on to Hall of Fame careers.
Willis was so quick and agile for his size that Brown dropped him off the line at times, inventing the middle linebacker position.
Simmons, the modern middle backer, didn't know anything about the integration of pro football until Lewis took the Bengals for a day trip to the Freedom Center back in the spring and the guide mentioned Brown's role.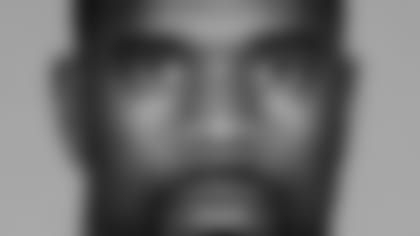 "I'd like to talk to him to see what he went through," Simmons said. "I know that it had to be rough. It couldn't have been too good on the road with the fans. I would imagine that would have been rough. A football team is a different dynamic. The locker room can be an intimidating place already and in that climate, it had to be hard."
Willis can tell him about the taunts and late hits and how he has always felt if he and Motley retaliated physically they would set back integration in the league by a good decade.
Last year, Willis recalled Brown telling him, "The best way when they play you dirty is make sure when you tackle them, you make it a good one."
Or he can tell Simmons how there wasn't much problem with accommodations because "Paul was a clear thinker. He had everything planned out before it happened. He made sure everything was handled."
Or he can tell him how his teammates took his cue from Brown in how they treated him. And how Brown assigned him to room with captain Lou Rymkus. And how Rymkus told him to send anybody who gave him problems to him.
"I think he knew what he was doing and how important it was because he used other avenues," Willis said last year. "And when he told me to suit up, he told me he'd let it be known in his own time."
For Simmons and anyone else who wants to know, the time is ready for the story.
In an effort to get the story out, the museum opens at 10 a.m. Sunday, a first, and closes at 5 p.m. Ticket stubs from the game can be used to get $2 off admission.
SLANTS AND SCREENS Bengals defensive end Robert Geathers wasn't surprised the NFL had no fine for his hit on Chiefs quarterback Trent Green. He didn't feel like it was illegal, but he also wasn't sure if a new commissioner would make a difference and play harder ball.
"I didn't know if he might take a hard line because it was one of his first ones," Geathers said. Wide receiver Chris Henry may have the same concerns. He has already pled to possession of marijuana as well carrying a concealed firearm. The personal player conduct policy says if a player is convicted or admits guilt twice, he faces a suspension. But new commissioner Roger Goodell has the disciplinary call if the league treats the drug possession as one case and the weapons charge as another case. And he might be strong early to send a message about what he wants from players. Marvin Lewis is getting into no-man's land with some of his injuries with the Steelers sitting there the next week. Wide receiver T.J. Houshmandzadeh (heel) has yet to practice this week but remains probable. But should he rest him for the Steelers? Same with left tackle Levi Jones. Lewis said Jones aggravated his sprained ankle last Sunday (in a game he gave up a sack), and has yet to practice. The Bengals did use rookie Andrew Whitworth at tackle in Jones's place for the last two series. Or the Bengals could do what they did last year and move Eric Steinbach to left tackle briefly.