 Carson Palmer calls him the X-factor and with the help of Chris Henry the duo may have exposed that Steelers secondary the critics love to question before Pittsburgh Bussed to Indy, never mind Detroit.
But they both got hurt and the real X-factor in Henry's life appeared Wednesday in Cincinnati in the person of Roger Goodell. And the NFL's new commissioner minced no words, leaving the impression that a Henry suspension is still a possibility because "the good news and bad news" is that he thinks the NFL must be held to a higher standard.
Although league policy is hazy in Henry's situation, Joe Browne, the commissioner's top aide confirmed Wednesday that Goodell has the final say. That would suggest, then, that Henry's two guilty pleas aren't an automatic suspension because one falls under the drug and alcohol policy and the other under the personal conduct code.
Still, Goodell emphasized he's going by the book. Asked at Wednesday's news conference if he would be inclined to be a tough enforcer, he said, "I believe in rules and I believe they should be enforced, consistently and fairly, not only among the 32 clubs but among the players. I do believe we need to hold the NFL to a higher standard, and I think we are expected to be at a higher standard, and I think that's the good news and the bad news. I expect to maintain that high standard."
Precedent suggests a suspension of one or ttwo games, but Henry still could just get fined a slew of game checks.
Goodell said the Henry case has yet to cross his desk, but he is expected to rule sooner rather than later this season and if his talk with the team Wednesday morning is any indication, he's going to guard the image of the NFL.
"I was very direct with the players about their responsibility in their community and what they represent in their community and how important they are in setting a positive tone," Goodell said. "I think they understood the message."
Henry, arrested four times from the week the Bengals won the AFC North to the mandatory minicamp, says he got it.
"He gave us a pretty good little message about how it's a big privilege to be around the NFL and how lucky we are to have this job," Henry said. "I was really focused in on what he was talking about."
Palmer was impressed that Goodell gave out his e-mail address and told players to correspond or call if they want to talk, and Henry said, "I might give him a shout out and ask a few questions ... I had never seem him before and it was good to get to hear him. ... I'm just hoping it all works out."
Henry is playing like he's thankful he's getting this chance against the Steelers because he's coming off the first 100-yard game of his career that included at least three massive blocks. Only Palmer has more incentive. On the second snap of the Wild Card game, both went down with significant knee injuries on that 66-yard bomb.
Incredibly, Henry just seems now to be kicking his torn posterior cruciate ligament into gear even though he didn't have surgery while Palmer has smoothly come back from knee reconstruction.
"My knee feels much better. I still need to get it stronger, but it's still feeling pretty good," Henry said before Wednesday's practice.
Will it never end? Henry surfaced on the injury report after practice Wednesday with a hamstring, but was listed as probable. He better be. Receiver Tab Perry is out, Antonio Chatman is doubtful and T.J. Houshmandzadeh is questionable. Chatman and Houshmandzadeh have yet to play this season, and Henry stepped up with a 43-yard catch last Sunday that looked a lot like the 66-yarder. Except he didn't get clipped from behind.
"It crosses my mind," said Henry of the most costly pass in Bengals history. "I was planning on having a big game, so I'm looking forward to playing Pittsburgh this week. Yeah, I think we would have won (if Palmer hadn't got hurt). Carson is Carson."
Palmer found him for a career-high five catches when the Bengals won in Pittsburgh last season, and they matched that last week.
"(Palmer) can put the ball on you, and I'm a big target," said the 6-4 Henry of their chemistry. "With everybody doubling up on Chad, keying on T.J., that's one-on-one with me. I'm going to make a play regardless. It's kind of easy for me so I can go out and get it because of my height."
But now, maybe, he'll be a guy the Steelers key on Sunday if the Bengals are down to four receivers and one of them is rookie Reggie McNeal.
"We've got some good young guys and we'll have Chad, me and Kelley (Washington). We'll be fine even if T.J. doesn't play."
POLLACK SPIRITED: After speaking with linebacker David Pollack on Wednesday from his home, one Bengals employee said he found Pollack in extremely high spirits three days after he chipped a vertebra in his neck. Pollack is expected to stop by the facility next week as he continues his rehab wearing a halo brace to stabilize his head and neck. The Bengals aren't elaborating on his condition and his doctor turned down a request to talk to Bengals.com. CHAD'S DAY:
Really, what more can happen to the wideouts? Remember, Chad Johnson is coming back from that Brian Russell helmet shot to the chin last Sunday.
"Somebody does have to pay for that," Johnson said. "My jaw hurts. My (six) stitches are bothering me. My head hurts. I couldn't find my way home that night. Somebody has to pay, so I think the person to pick, obviously, is the mouth of their team, and that would be (linebacker Joey) Porter. So Joey, you're going to have to meet me at the 50-yard line and we can get it on."
But they better not. In an officiating video all teams saw during training camp, players were warned to avoid trash-talking confrontations before the game or they would face ejection. The clip was from Johnson and Porter jawing at the 50.
Of course, that's all it was because they are friends and hang out at Pro Bowls. Asked by Pittsburgh media types that have invaded PBS this week if Sports Illustrated is right and Porter is the most feared player in the NFL, Johnson said, "No, I'll take him any day."
Johnson filled their notebooks, walking them through what happened with Russell.
"I've always been a target, because of what I'm doing now: talking trash," he said. "The hard part is trying to hit the target. I've always been able to avoid everything coming my way. I left myself vulnerable by jumping in the air, which is the only reason he was able to get that clean shot.
"If I was in his shoes, I would have taken that shot, too. I mean, it's not very often you get a chance to hit me. He has a great story he'll be able to tell his grandkids: 'I never was able to stop him, but I did get a chance to knock him out.' "
Cornerback Ike Taylor did a superb job against Johnson last year in three games, keeping him out of the end zone, but Johnson didn't put him on his cornerbacks checklist.
"I'm going to pick on their whole team," Johnson said. "Because it never really is one individual I'm going against."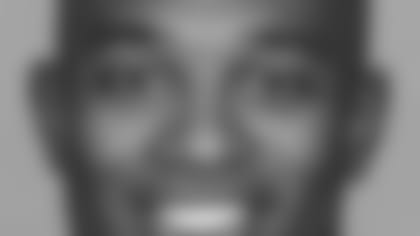 MISSING PERRY:
Tab Perry's hip hasn't received as much play as Rich Braham's knee or Dexter Jackson's ankle, but it could end up being the most serious and the injury that causes the biggest ripple of the four suffered Sunday in what turned out to be the Battered of Ohio.
It certainly is the most freakish.
As he came off the practice field Wednesday, special teams coach Darrin Simmons wouldn't say it was the kicking game's equivalent of losing Carson Palmer, but ...
"Close; not quite," Simmons said. "But you could say Rudi Johnson."
Forget that Perry tipped last year's victory in Pittsburgh to the Bengals with his 94-yard kick return as the roar from Hines Ward's game-tying touchdown still rang in his ears midway through the third quarter. Perry is a core teams player, which means he's on all four phases and Simmons probably won't be able to replace him with just one player. Perry is tied with rookie safety Ethan Kilmer for most special teams tackles with three.
"He's an integral part of what we do," Simmons said. "It's a bad thing, but we'll be fine. We're going to have to find other people."
Rookie wide receiver Reggie McNeal, activated off the practice squad, is a more than posible option to help running back Kenny Watson return kickoffs. Perry and Watson are the only returners listed on the depth chart, but while Simmons likes the speed he saw from McNeal in the preseason, he says he's also going to look at other options.
McNeal looks to be the guy by default because most of Simmons' experienced returners, either punt or kick, are dinged, such as wide receivers T.J. Houshmandzadeh and Antonio Chatman, and cornerback Deltha O'Neal. Maybe punt returner Keiwan Ratliff gets a call.
"We'll see how this thing plays out during the week," Simmons said. "You've got to look at the whole picture."
What Simmons does know is that Perry's injury has to be one of the more ridiculous.
After Cleveland scored (set up by a Cincinnati interception), the Browns lined up in an onside kick formation with 58 seconds left. The Bengals responded putting their hands team up close to the kicker, but Perry had to hustle back when Phil Dawson hit a wedge shot over everyone's head.
"At that point you want the ball to go into the end zone for a touchback," Simmons said. "And the ball bounces at the half-yard line and hits him in the leg. So he's got to get on it, recover it and, unfortunately, he gets nicked a little bit because of it. It's one of those freak plays. It really can't be explained."
Now what happens is the weekly dance to decide which 45 guys are going to be active. Having to replace Perry may mean the Bengals have to activate an extra defensive back. Or maybe go with seven linebackers. An eighth, A.J. Nicholson (hamstring), is out. That means they may have to gamble and go light at another spot just to make sure they cover Perry's absence.
If Houshmandzadeh can play, McNeal still might get the call because of his return abilities.
The tough thing about Perry is this may be awhile. When head coach Marvin Lewis, who majors in downplaying injuries, says Perry is going to spend a few weeks on crutches, indications are it could be even longer than that if it doesn't "calm down."