Updated: 4-19-07, 11:55 a.m. Brooks: Man in the middle
The topic is middle linebacker now that the Bengals are on the verge of the fifth different Opening Day middle linebacker in the five-year Marvin Lewis era and the Bengals are in the process of setting up a visit with a Lewis draft pick in Falcons middle linebacker Ed Hartwell.
It's believed the Bengals are going to stick with second-year player Ahmad Brooks in the middle because they simply don't know if Odell Thurman is going to make it back from his year-long suspension for violation of the NFL's substance abuse policy. But Hartwell, a fourth-round pick of the Ravens in 2001 who has been hampered by injuries during his two-year stay in Atlanta, would give seasoning to a Bengals linebacker corps in which right outside linebacker Landon Johnson is the most experienced guy with 48 games.
"He's 100 percent healthy. It's not like he ended the season on injured reserve," said agent Harold Lewis, who confirmed the Bengals' interest Wednesday. "We're looking for a one-year deal to show people that he's back and he deserved all that money they gave him two years ago."
OK, name those middle backers:
Kevin Hardy in 2003, Nate Webster in 2004, Thurman in 2005, and Brian Simmons in 2006. Hardy changed positions in '04 when the Bengals picked up Webster in free agency, and then Johnson had to play most of the way as a rookie that year after Webster blew out his Achilles in the third game of the year and never played another game for the Bengals.
Then after Thurman had a Rookie of the Year season in '05, he was suspended and Simmons went back to the middle for the first time in four years.
"That should be the leader of your defense, that should be the guy calling the plays," said defensive tackle John Thornton, who has started with all of them. "That should be your tough guy; the guy that settles the huddle and making sure everybody knows what's going on. "I thought Kevin did a great job of that even though it wasn't his natural position," said Thornton during the club's media session Wednesday. "But he accepted the leadership role ... it's an important position. We still all have to get better. It's just an example of the lack of consistency we've had as far as somebody being there the whole time. You wonder about breakdowns. The good defenses, the consistent defenses, they've had the same guys there for a while."
The lack of consistency in the middle is as good a reason as any why the Bengals have finished 28th or worse in the NFL defensive rankings for three of the last four seasons. Thornton would argue the club had a better year than reflected in last season's 30th rating in yards allowed, pointing to the anomalies of San Diego and New Orleans in which it gave up nearly 1,200 yards. "We had nine or 10 good games," he said.
And he also wonders if there's a double standard when people talked about the loss of center Rich Braham in the middle of last year's offense.
"When Rich Braham got hurt, everybody threw a life jacket out to the offense," Thornton said. "All through the season (the media) is saying they're not doing well because Rich is out. We have the same problems, but we didn't get the same kind of words."
Everyone knows Brooks has the talent. At 6-4, 260 pounds, the kid is big, fast, explosive. But he said himself a few weeks ago that the coaches had problems with his work habits that rookie season and that he's spending extra time in the office of linebackers coach Ricky Hunley after a rookie year in which he got benched in three of the last seven games.
"I called all my friends and told him we've got this linebacker that is (amazing)," said Thornton of his first look at Brooks in a scrimmage last season when he leveled running back Kenny Watson on the sidelines. "I still remember the play. ... It's unfair to judge him on last year. He's got a great opportunity."
This spring is a huge part of Brooks's development because he didn't have it last season since he didn't arrive until the third round of last July's supplemental draft. But like Thornton said, Brooks should be able to have the same kind of impact this year that Thurman had as a rookie because he has what amounted to a red-shirt season last year.
But last year's 8-8 season was ample evidence on both sides of the ball that it isn't just talent. Thornton pointed to the release of Simmons and how the young players have to take his example of studying, being prepared, being reliable and how the defense didn't have a sense of urgency last season.
"Everybody wants to get rid of the old guys," smiled the 30-year-old Thornton. "The old guys can do the job."
Hartwell played only 13 games for the Falcons. As he struggled with injuries, Atlanta responded by putting Keith Brooking back in the middle and the club ended up cutting Hartwell last month.
Hartwell, who turns 29 next month, had a big year for the Ravens in 2002 when Ray Lewis played just five games. He logged 105 tackles and 39 assists the season after Baltimore took him in the fourth round out of Western Illinois during Lewis' last year in Baltimore.
"Marvin is one of his favorites," Harold Lewis said. "We were hoping that the Bengals would show interest after the 2004 season, but other teams showed more."
Lewis said the visit may not happen until later this week with Hartwell waiting for the birth of a child.
MYERS IN?: The Bengals could be nearing a deal with veteran defensive tackle Michael Myers. An AFC source said Thursday that Ian Scott 's visit to the Bengals has been canceled.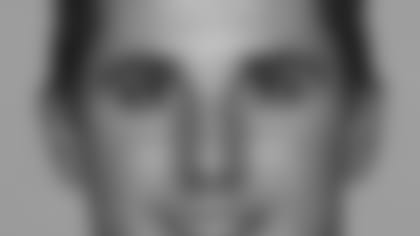 PLUG FOR DOUG:
Bengals quarterback Carson Palmer says he likes the way the club drafts ("best player, not by position"), but he doesn't think drafting a backup quarterback is the way to go.
"You might as well save those picks for a corner or for special teams," Palmer said. "There are always veterans available that have played."
Palmer also doesn't know "the deal" on why the club is still looking at veteran backups like Tim Rattay with Doug Johnson around.
"He's strong-armed, he's very accurate, he's very capable of running the offense," Palmer said.
Palmer is reiterating what he said back in January about the Bengals possibly drafting brother Jordan, a quarterback out of Texas-El Paso expected to go in the second day. He'd prefer he went elsewhere so he can play.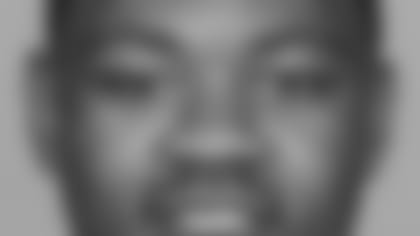 GOOD FIT:
Cornerback Keiwan Ratliff, a close friend of Tory James and a man that will battle for his job, thinks James will be a good fit in New England as a nickel cornerback:
"Now he doesn't have to rely on playing so much man-to-man and in a zone he's an athletic 6-2 corner that can go out and make interceptions on third down. He won't have to worry about going out every down trying to win the game for a team and he can just go out and use his athletic abilities on third downs."