The irony is that this might be the game that Ryan Fitzpatrick started for the Rams if they didn't trade him to the Bengals at the start of the season.
With Fitzpatrick's mentor, Gus Frerotte, sidelined with a shoulder problem, and starter Marc Bulger one hit away from La-La Land, the Rams could end up with Brock Berlin at quarterback at some point Sunday a week after he dressed for an NFL game for the first time.
"I miss him, but I think he's in a good spot," said Frerotte from Rams Park Thursday in a rare moment he wasn't plotting a prank on Fitzpatrick.
"He's learning from one of the best in Carson (Palmer). I hope his journey isn't as vast as mine. Seven teams. 14 years. I hope he gets to stay in Cincy for awhile."
Frerotte's stay in Bengaldom was notoriously short and about as perplexing as any in club history. When the Bengals went 6-10 with the NFL's ninth-ranked defense in 2001, they surmised they needed a new triggerman and signed Frerotte to seemingly replace Jon Kitna.
But when 2002 training camp arrived, head coach Dick LeBeau divided up the snaps of the three quarterbacks so evenly that no one was ready to start the season.
"That was a tough year. Coach LeBeau brought (him) in to play and Kit and I were each getting a rep and Akili (Smith) was getting two," Frerotte said. "They'd tell us, 'You and Jon are the starters,' but we'd each play a quarter and Akili would get two. Then the season starts, and you go out there just trying to make plays. Jon took over and he played decent and he took a beating. Then the new regime came in and things changed after I left."
Frerrote didn't last four more quarters after throwing that left-handed interception for a touchdown against Cleveland in the second game of the season before getting benched for good the next week. But it should be noted that the guy who missed the block that caused that disaster has long been out of the league and just last week Frerotte came off the bench to throw a 300-yard game that led the Rams' win over Atlanta before he fell oddly on his shoulder.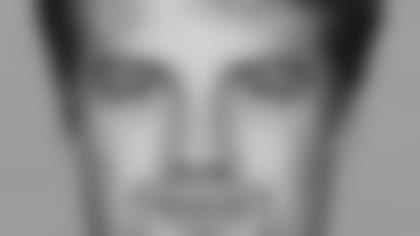 "There isn't anything he hasn't seen," Fitzpatrick said. "He's seen everything twice over. He's the perfect wily veteran backup quarterback."
Frerotte agrees that he hit it off with Fitzpatrick because he saw a little of himself. They were drafted in the seventh round 11 years apart out of the football non-hotbeds of Tulsa (Frerotte) and Harvard (Fitzpatrick.)
"He's a great player. He went to Harvard, so you know he's smart," Frerotte said. "He's a tough kid. He'll make plays with his legs and he can throw it. But you see when he gets in there, he's not afraid to put his head down and run."
Frerotte, 36, has donated his knowledge, as well as his ability to play practical jokes. His two boys, Gunnar, 10, and Gabriel, 8, can't get enough of the nine-month-old Fitzpatrick and they'll be reunited this weekend when the Frerottes stay with them while Dad stays in the hotel.
"I told him to call me whenever he needs anything. I've done it all," Frerotte said. "We've got moving down. My wife's found the kids schools, I've had to learn new offenses, we can tell them about everything."
Bulger surprised even his head coach Wednesday when he said it wasn't a lock that he would start Sunday even after passing a neuropsych exam earlier in the week following a Nov. 25 concussion against Atlanta.
Berlin, who has never appeared in an NFL game, dressed for the first time last week as the backup after he signed off the practice squad. Berlin didn't make the club back in September even after Fitzpatrick got traded.
No doubt Fitzpatrick would like to dust off the cobwebs since he has yet to take a snap since his rookie year. And no doubt for this Sunday the Rams would rather have the guy that came off the bench to throw for 310 yards in his 2005 debut to engineer an overtime victory over the Texans rather than that mystery special-teams player.
But Fitzpatrick agrees with Frerrote and is happy the Rams sent him to the Bengals when they opted to go with two quarterbacks to make room for any special teams player. And the Bengals are glad they've got him.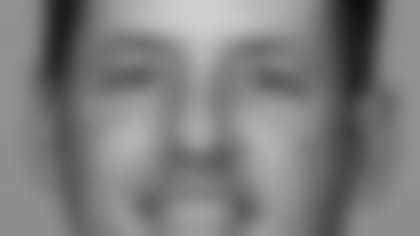 "He's fitting in nicely," said quarterbacks coach Ken Zampese, a University of San Diego grad comfortable with Crimsontalk. "He can speak football without having to see the picture or see the clip on film. He can talk coverages, where the ball goes and why. He gets it, and that's a pleasure to coach."
Fitzpatrick is just the kind of backup the Bengals seek for Palmer. Young, smart, experienced, and he's got a year of restricted free agency while rookie Jeff Rowe tries to grow.
But Zampese says Fitzpatrick isn't here for just his brains.
"He can get the ball around the field. He's got some touch, a little zip on it," Zampese said. "You can get on a roster if you're smart, but you've got to be able to throw the ball around the way it's supposed to be thrown around."
Frerotte, who last season nailed Fitzpatrick with the infamous X-mas card prank ("Happy Holidays from the Harvard band" featuring a Photoshopped Fitzpatrick with a trumpet in one hand and flowers in the other even though he was never in the band) is looking for an encore.
How many did Frerotte print? For months, people in the marketing and business departments were coming up to Fitzpatrick saying, "Thanks for the card."
"He's got to know in the back of his mind something's coming to Cincinnati," Frerotte said. "I don't think (Bengals president) Mike Brown has all the information about Ryan Fitzpatrick."
The Bengals know just enough.
INJURY UPDATE: Right tackle Willie Anderson (knee) didn't practice Thursday in Paul Brown Stadium after he went limited Wednesday. Free safety Madieu Williams (quad) missed his second straight day and cornerback Deltha O'Neal (knee) didn't dress after being limited the day before. Also not working was defensive lineman Bryan Robinson.
Wide receiver T.J. Houshmandzadeh, listed with a back injury but also playing with other ailments that come with 88 catches, returned to the field after sitting out Wednesday and had a full practice.
Center Eric Ghiaciuc (knee) and right guard Bobbie Williams (foot) were limited. Defensive tackle Domata Peko (ankle) went full.
The Rams' return game is getting hit by injuries. They put down Dante Hall (ankle) for the season on injured reserve Thursday and wide receiver Brandon Williams (ankle) didn't practice again for the second straight day. Quarterback Marc Bulger (concussion) practiced for a second straight day.