E. RUTHERFORD, N.J. - Dave Rayner didn't get a chance to try a field goal Sunday in place of Shayne Graham, but his two extra points puts him in a tie with Coy Bacon and seven others on the Bengals all-time scoring list ahead of kicker Sandro Vitello's one point from 1980.
Graham indicated Sunday that he didn't want to risk aggravating his sore groin and put his team in a position where he couldn't kick a crucial field goal, so he went on the inactive list. That allowed the Bengals to dress another player for special teams and it's a good thing, too, because backup DBs Jamar Fletcher and Herana-Daze Jones injured hamstrings in the first half and didn't return.
But the injury may have cost the Bengals early. With Cincinnati taking a 7-0 lead on the third play of the game, Rayner kicked off to the Jets' Leon Washington, the NFL's second-leading returner. He only got it to the Jets 7 and Washington got New York back in the game with a 46-yard return.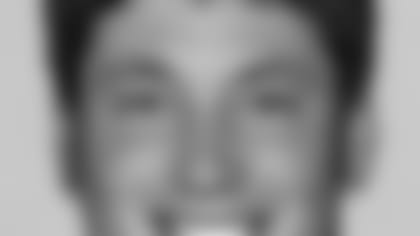 Rayner, a four-year veteran who appeared in a game with his fifth team Sunday, may be in and out of the Bengals lives as soon as Monday. He said he pulled into town Thursday night for his Friday tryout and got to work minimally with long-snapper Brad St. Louis and holder Kyle Larson in Saturday's walkthrough and Sunday's pregame.
He figured he tried about 15 kicks with them on the field Sunday, "but they have a good operation," he said. "I was just trying to get my timing down."
Rayner said he's here as long as Graham can't go. The Bengals released fullback Reagan Maui'a to make room.
SLANTS AND SCREENS As good as the special teams were last week in Dallas, they were just as bad against the Jets. Larson only got off a net punting average of 30.7 yards on seven kicks and Washington reeled off an average of 15.4 yards on five punt returns. Marvin Lewis defended Bengals punt returner Antonio Chatman's decision to fair catch his first try of the day on his own 4 in the first quarter, and the Bengals never got on the right side of the field position game.
"The field turf here is going to catch the ball at the five-yard line. The guy's going to down it on the one. They are in position to down the football on the one-yard line," Lewis said. "He knows that, so if he catches the football, do you want it on the four or the one? Take your pick. We'd like him to catch it on the five, but with the field turf, you know how the ball goes straight up in the air. That old axiom that you guys always want to lean on has gone away if you watch enough of these games. You can't really predict that one. If the ball is tailing away, hell let the ball go, but a ball up in the air like that, he's going to catch the football. " Wide receiver Chris Henry had his first catch of the season, a 13-yarder, but he also couldn't haul in one when he couldn't get his feet down in time.