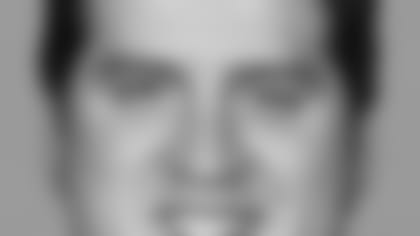 The good news is that Eric Ghiaciuc and Rich Braham suited up for practice Friday and that looks to bode well for Ghiaciuc's availability Sunday because he did actually practice in team drills, although he remained questionable and is most likely a game-time decision against the Raiders.
But frustration continues to be at a snap for Braham during the Bengals center crisis. He didn't work Friday in portions of the team work and is still listed as doubtful, according to the injury report.
Wide receiver Kelley Washington (hamstring) was also downgraded to doubtful despite his optimism earlier in the week that he could play for the first time since Oct. 15.
Braham, dean of the Bengals at age 36 and 13 NFL seasons, can't talk about the knee injury that has shelved him for the last 10 games under the penalty of head coach Marvin Lewis. But he admitted before Friday's practice that he doesn't know if he'll be back before the season is over.
"I can't say right now. It's a day-to-day thing," Braham said. "You know if I could I would be out there."
Truer words were never spoken by a guy who has played through a knee scope, an ankle scope, a broken toe, and a herniated neck disc. This injury has been classified vaguely as a bone bruise and after getting upgraded to questionable last week he was downgraded to doubtful this week.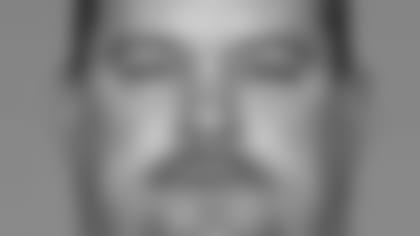 One thing he does know is he needs reps. On Thursday he suited up and went through some individual drills in practice but missed at least a portion of the team work, according to the injury report. Apparently the same thing happened Friday.
"I haven't put together a streak yet and that's what I'm trying to do," Braham said. "It's been several weeks off. I just can't say, 'Boom,' I'm back in there. I have to practice."
If Ghiaciuc can't go, the most economical move is giving Ben Wilkerson his first NFL start at center in his third NFL game. Without the experience the Bengals mustered 41 yards of offense (not counting the end-of-game kneel downs) after the 40-yard flea flicker touchdown with more than 26 minutes to play.
The Bengals could give left guard Eric Steinbach his second pro start at center, but that would take two moves instead of one and offensive line coach Paul Alexander opted to make the move with just Wilkerson when Ghiaciuc got hurt last week against the Ravens.
The offensive line's depth has allowed Lewis to keep his options open and not rush back or shelve for the year Braham and left tackle Levi Jones, recovering from arthroscopic knee surgery.
"Because of his presence on this team I've been able to hold a spot for him," said Lewis of Braham after Friday's practice. "Both he and Levi and what they mean to the team. Sometimes maybe you would have already made a different move. It's been good that the other guys have been able to hold up and carrying extra guys in practice because of them being out and just giving them the benefit of a doubt as long as we can."
Wide receiver T.J. Houshmandzadeh (back) who is probable despite missing practice Wednesday and Thursday, worked Friday. Same with defensive tackle John Thornton (knee). The ill Tory James and Shaun Smith also practiced Friday.
Lewis wouldn't respond to any questions about the possible construction of an indoor facility, noting that with the sun out Friday, the 20 degrees was a lot warmer than Thursday's deep freeze.
"It's warm in Cincinnati," he said.
Later Friday problems grew for rookie wide receiver Reggie McNeal when The Associated Press reported that the Houston police have added a charge of possession of a dangerous drug to his resisting arrest charge from last weekend.
The AP quoted a police spokesman saying that McNeal allegedly had a cigarette that contained an antihistamine that is sometimes used as a sedative.
McNeal is scheduled to appear in court next week, the AP said.
According to NFL policy, a player doesn't face a suspension for a first drug offense if found guilty.