 The way things are going, we may remember it as the Robert Geathers Trade instead of the Deltha O'Neal Trade.
But the Geathers signing does nothing to end the 4-3 or 3-4 debate because that's the reason the Bengals signed him. He can do pretty much anything they ask.
For defensive line coach Jay Hayes, how the Bengals end up lining up before a particular snap isn't nearly as important as who they have out there. The fact that Geathers is going to be one of those guys for the next six years has him loving life.
"He's the kind of guy who loves to play football even if he's playing out in the backyard," Hayes said Thursday. "Here's guy who has already played three seasons of professional football by the time he's 23, and you have to believe it's all in front of him."
While there might have been some hand-wringing in pockets of Bengaldom over a deal that gives Geathers and his 17 career sacks and 17 career starts a grand total of $14 million this year and $19 million over the next three years to a guy that didn't start last season, Hayes was clapping his hands.
"He played the third most snaps of anybody on the D-line so it doesn't really matter who starts the game," Hayes said. "I do know this: He starts on third down and the main thing about Robert is he has excellent versatility.
"He can play against the run, you can also stand him up, put his hand on the ground, and he can play in space. And you can put him inside. He's got the great arm span and a burst. It might not be his strong point, but he's intelligent enough that he can go in and play tackle and make some plays. For such a young guy, he's a smart player and he can read."
Geathers is Exhibit A of how a player can be more productive not playing every down. He started all 16 games at right end in 2005 and had three sacks after getting 3.5 his rookie season playing mostly on passing downs in what amounted to just the last nine games of the season.
But the big move in '06 was not putting him inside on passing downs like they did in '05 and he came up with 10.5 sacks at mainly left end. For some, he sounds like a perfect right outside linebacker in a 3-4. For Hayes, he simply sounds like a perfect player in this age of multiplicity.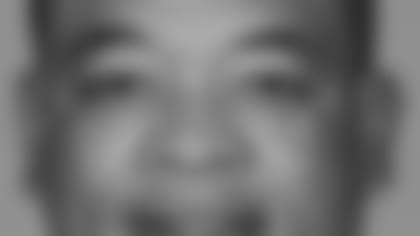 "I think pretty much every team has the ability to move into a 3-4 or a 4-3 on third down with what you'd call a joker or spinner of whatever," Hayes said. "A guy that can do all the things that Robert can do. He's that kind of player, a guy you need when you have to be so multiple defensively."
It's believed that Geathers was the youngest Bengal ever when Cincinnati took him at age 20 as a junior out of Georgia in the fourth round in 2004. But Hayes and the scouts felt they were getting an older guy simply because of his background since his father and uncle played in the NFL.
"He was a good value at that point and we know how important the game is to him," Hayes said. "We felt we were getting a guy right as he was coming into his own and he's done nothing but progress."
You remember the deal right, the week before the 2004 draft?
The Bengals traded the 17th pick in the draft to Denver for O'Neal, a former Pro Bowl cornerback, in return for the 24th pick in the first round and the 117th pick in the fourth round. The Bengals shipped the 24th to the Rams for the 26th to get the 123rd pick in the fourth that turned out to be offensive lineman Stacy Andrews.
Geathers was the last man in the O'Neal deal at 117 and while O'Neal went to the Pro Bowl in 2005, his effort to get a Geathers-like deal hit a roadblock with a poor season this past year that wasn't helped by injuries.
SLANTS AND SCREENS With the coaching staff taking some time off before preparing for Senior Bowl practices that begin the week of Jan. 22, head coach Marvin Lewis is believed to be taking "a walk in the woods," as he tries to find the formula for reviving his defense for 2007.
No one is expecting any major coaching changes on that side of the ball, but Lewis doesn't exactly let everybody in on what he's doing, either, although the assumption is he would have done something by now.
So the 4-3 and 3-4 debate may rage until the April draft again because Lewis doesn't like to tip his hand on anything. And maybe it's like last year, when what they didn't get in the draft (outside backer Manny Lawson) pretty much dictated what they would play.
One clue could be the status of right end Justin Smith. Although no one really thinks he's going to return before he hits the free agent market in March, the Bengals seem interested in trying to make a run at him. If they do happen to re-sign Smith that would seem to secure a 4-3 because even Smith said back in May he's not a 3-4 player.
If Smith left, what could a possible 3-4 look like? The Bengals could put Geathers on the right outside, Rashad Jeanty on the left outside, and Ahmad Brooks and Brian Simmons at inside backers. Bryan Robinson, John Thornton and Jonathan Fanene could work at ends, and Domata Peko could probably play both nose tackle and end. Shaun Smith is a prototypical 3-4 nose man and so is Sam Adams, although he might not be wild about it after being a 4-3 guy for 13 seasons.
But, as Lewis would admonish the sporting press, "That's just speculation."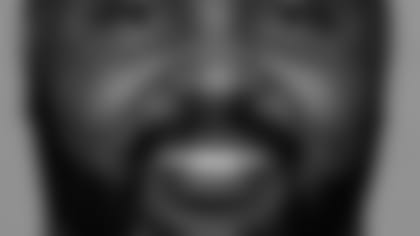 There's no speculating on this. When Broncos quarterback John Elway embarked on his historic "The Drive" 20 years ago Thursday that put Denver into the Super Bowl, Bengals linebackers coach Ricky Hunley played in that game for the Broncos, and earned the first of two straight starting assignments in Super Bowls XXI and XXII.
The Bengals ended Elway's run of back-to-back AFC titles in 1988 and it turns out that the two draft picks they got in exchange for Hunley's rights (another deal with Denver) ended up starting Super Bowl XXIII, Tim McGee at wide receiver and David Fulcher at strong safety.
Hunley was the Bengals first-round pick in 1984 but a contract stalemate forced a September trade for the first- and third-round draft picks in 1986.
Small World Department. Hunley's daughter now plays basketball for McGee, a youth coach in Cincinnati. When things get going again next week, Lewis figures to name a receivers coach to replace Hue Jackson. Another possible candidate besides former Browns assistant Terry Robiske is long-time NFL assistant Mike Sheppard, a former two-time college head coach who has worked for six NFL teams on the offensive side of the ball with his most recent stint as the Saints offensive coordinator ending with Sean Payton's hire in 2006.
The Lewis Link? When Sheppard was the head coach at Long Beach State in the mid '80s, he hired Lewis as his linebackers coach after Lewis worked four seasons at his alma mater Idaho State.