Chad Johnson, still clearly stung by last month's criticism for selfishness and antics, says he's no longer talking to the media because "I don't want to be a distraction."
But the man chasing him in the NFL receiving yardage derby, Arizona's Larry Fitzgerald, calls him "the consummate team guy."
"It's exciting to watch Chad. You won't see a guy that's more excitable, that gets into the game," said Fitzgerald on Wednesday's conference call with the Cincinnati media. "He's always congratulating his teammates and always pumping his defense up."
Fitzgerald, whose 811 yards trail the fourth-place Johnson by 41 yards, finally gets to be on the same field with Johnson and T.J. Houshmandzadeh. He watches them on cutups, as he does Torry Holt and Steve Smith.
"Chad is kind of hard to watch because he probably has the most amazing combination of speed and quickness. He does a lot of things I just can't physically do," Fitzgerald said. "It's like watching Randy Moss. The things he does are hard to emulate because he's so athletically gifted."
If Fitzgerald just admires Johnson, he takes notes on Houshmandzadeh. Fitzgerald's 58 catches are also fifth in the NFL, 10 behind the league-leader Houshmandzadeh. Houshmandzadeh's 10 touchdowns trail Moss by two for the NFL lead, and he's accounted for six of the Bengals' 14 red-zone touchdowns.
"He's a technician inside. He really knows how to set guys up, especially in the red zone," Fitzgerald said. "He really knows the nuances of the defense. He's got great rapport with Carson Palmer down there, too.
"I learn a lot from T.J. He knows how to work the zone, he's got great hands, good body awareness."
Some Bengals compare the 6-3, 226-pound Fitzgerald to 6-4, 205-pound Chris Henry.
"I don't know. Chris has way more speed. Chris has speed to burn," Fitzgerald said. "I've been a big fan of his since he was at West Virginia."
Secondary coach Kevin Coyle says that not only does Fitzgerald have those leaping Henryish qualities, but so does running mate Anquan Boldin, a 6-1, 217-pounder.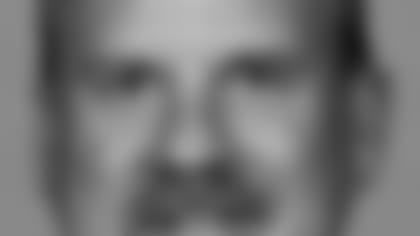 "Both guys are very physical. They can jump and outmuscle you for the ball," Coyle said after Wednesday's practice. "We worked on that a lot today with our guys on that kind of ball. Of course, it's not going to be the same with me throwing the ball up there and Kurt Warner throwing it down the sideline in front of 66,000."
Meanwhile Palmer, who just shaved off his season-long beard at the request of his wife, isn't so sure if Johnson's media ban will have a long life, either.
"I wouldn't count on it," Palmer said.
But it held up Wednesday. With the theme of the week the outstanding receivers on the field for both clubs, Houshmandzadeh did his first conference call with the opponent's media this season even though he's led the NFL in catches all year. The Arizona media must have been watching because it requested him.
Johnson seems pretty adamant. The last time he spoke to the local media outside of the contract he has with Fox 19 was Oct. 22, the day Johnson said he wouldn't be surprised if the Bengals traded him even though Marvin Lewis refuted a Chad trade report.
ESPN later clarified that report and said no Bengals official had mentioned a trade and earlier this month Bengals president Mike Brown said Johnson is staying put.
SLANTS AND SCREENS Another theme this week is the Bengals' inability to run the ball the past two weeks and maybe Kenny Watson getting some work with his a 4.4-yard average per carry compared to Rudi Johnson's 2.6. But his teammates say Johnson is going to get back into his groove.
"It's a valid point. Kenny has been doing nothing but moving the ball forward," said Palmer, who'd also like to get DeDe Dorsey more carries. "It's not Rudi's fault. We've struggled up front, whether it's the offensive line or me calling the play, it's not all Rudi. Rudi is still Rudi Johnson. It's not a hamstring. It's not getting old. He's still one of the better backs in this league. He can still run the ball and get 1,500 yards if we need him to."
Johnson said Wednesday his hamstring is feeling better, but it's still not 100 percent. He admitted it has inhibited his ability to accelerate and "carry 300-pound guys on your back."
Asked if he could put his finger on the lack of a running game, he said, "No and if I could I wouldn't tell you."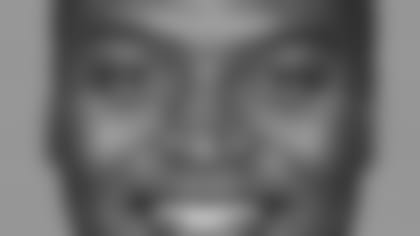 As advertised, tight end Reggie Kelly (knee) returned to the practice field Wednesday after sitting out Sunday's win in Baltimore. After missing the past two games, defensive tackle John Thornton (neck) also suited up for the workout in shoulder pads and helmets on the grass fields at Paul Brown Stadium. Those two, along with cornerback Deltha O'Neal (back) were limited in practice. Middle linebacker Anthony Schlegel (back), who missed Sunday's game, practiced full.
Safeties Madieu Williams (foot) and Herana-Daze Jones (knee) didn't dress, but head coach Marvin Lewis said they'll be available Thursday. Right tackle Willie Anderson (knee) didn't work, but Lewis wouldn't elaborate on his status. Anderson still appears to be getting rehab in Atlanta.
For the Cards, Pro Bowler Adrian Wilson, a guy that Palmer regards as the league's best blitzing safety, didn't practice with a heel problem Wednesday and may not play. Quarterback Kurt Warner (non-throwing elbow) practiced full. While Fitzgerald has been studying cutups of Chad Johnson and Houshmandzadeh, his rookie head coach, Ken Whisenhunt, has picked the brain of Bengals head coach Marvin Lewis.
The two became friends when they were on the Ravens staff in 1997 and 1998 and both spend time in the summer in Hilton Head, where they occasionally play golf. Both ended up becoming head coaches for traditionalist family-owned and family-run organizations with deep histories in the NFL. Whisenhunt pumped Lewis this summer about that and every other aspect of head coaching.
"During the course of the years as Marvin has been in that position I've talked to him a number of different times about that," Whisenhunt said. "Marvin has given me good advice on how to handle situations. What to look for, what to expect with ownership and how you have to handle it. That's been great advice. Anytime you get advice from any of your friends who (have) been successful, it certainly helps." Palmer said Wednesday he would like to open up the offense more like it was in 2005.
"We were a lot more aggressive. If you're asking me, I want to throw the ball every single play. But it's not realistic and it's not the best thing for this team," Palmer said. "You really can't compare. It was two completely different teams. But yes, I would like to be more aggressive. But the way this team is set up and the way that we're playing now, we've got to be able to run the ball."
Still, he's on pace to have the most attempts in his career with 583, 63 more than last year's career high. He's also on line to throw for the most yards in his career with 4,380, a good 300 more than last year's career high. He's also on pace to complete 34 more balls than his team-record 345 from 2005.