 AndersonWillie Anderson and Chad Johnson are teaming up on more than a kiss.
Anderson, who sealed last Sunday's 17-14 victory over Carolina with a peck on the top of Johnson's head, is making the Fatburger he owns in Atlanta available to Johnson and Falcons cornerback DeAngelo Hall.
"This is what makes stuff fun," Johnson said. "If I lose, I have to work at Willie's Fatburger on Tuesday. If Dee loses, he has to work at Fatburger on Tuesday."
Tuesday is the NFL off day, but apparently not for one of those guys. Johnson says Anderson better watch out because he's going to kiss him back.
"That was the win. A big win. I'm going to kiss him this Sunday," Johnson said.
Anderson said he came over to Johnson on the sidelines to congratulate him on the win and his 32-yard catch on fourth-and-one that set up the go-ahead score.
"He had been hurt. He had been battling back," Anderson said. "That was a big play for us. A huge play for us. Actually, I came over there and I hit him and I said, 'Good job,' and he winced. That was my bad. So I gave him a kiss on his head."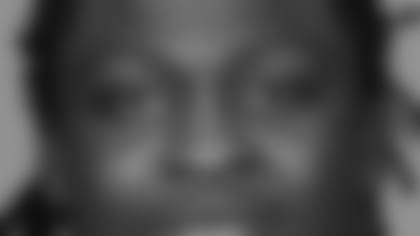 JeantyINJURY UPDATE: Linebacker Rashad Jeanty (foot) practiced in team drills for the first time in five weeks Thursday, but remained questionable for Sunday while wide receiver Antonio Chatman (abdomen/groin) didn't practice again and was downgraded to doubtful. In an addition, running back Rudi Johnson (back) didn't work in team but is probable.
Fullback Jeremi Johnson (chest) returned to practice and is probable. Defensive tackle Sam Adams (knee), strong safety Dexter Jackson (ankle), and linebacker Brian Simmons (neck) remained probable despite not practicing.