---
--- Lewis: "An opportunity to go through the game mechanics"
GEORGETOWN, Ky. - In what may be the first two-handed touch football game in history to not produce a touchdown, the Bengals backups made mincemeat of the first team in the Black's 33-17 victory over the Orange before an estimated 8,700 here at Georgetown College.
Translation: This is what happens in a passing skills session when your quarterback and the top six receivers listed on your depth chart don't have a catch because they hardly played or didn't at all.
Still, the defense got some encouraging play from youth and experience when veteran linebacker Ed Hartwell snagged an interception off the hands of wide receiver Reggie McNeal on top of Friday night's stellar scrimmage, and the young Black secondary scrounged for two interceptions and five passes defensed that included rookie free agent T.J. Wright's 46-yard interception return to the 2.
"It's kind of unrealistic, the mock game with the officiating, the running game is obsolete because it's a touch deal and it's basically a pass skill (drill)," said Orange quarterback Doug Johnson, who had three passes intercepted while completing eight of 18 passes. "We had a lot of guys banged up, guys changing positions. Which is good because that's something that could happen during the season."
After a shaky scrimmage, kicker Shayne Graham (3-for-6) turned out to be the offensive MVP. He hit all three of his shots Saturday, including ending the game with a 51-yarder for his only score with the Orange.
The tone was set early. As planned, head coach Marvin Lewis sat down quarterback Carson Palmer on Saturday after he worked in the scrimmage. Then wide receiver T.J. Houshmandzadeh was a scratch after he woke up and didn't feel well.
"Chad (Johnson) got himself not feeling good because T.J. wasn't feeling good," Lewis said as Johnson appeared to only play one or two series.
The next four receivers on the depth chart—Tab Perry, Antonio Chatman, Glenn Holt, Bennie Brazell—didn't play because of injuries. Brazell (groin) is expected back to practice Monday. Same with left guard Stacy Andrews (ankle), replaced by Alex Stepanovich.
Certainly Lewis wasn't looking to split the atom offensively or defensively.
"Good situations," Lewis said. "It was an opportunity to go through the game mechanics for a lot of new players that weren't with us last year."
A total of 24 players sat out Saturday, including Palmer. Rookie linebacker Earl Everett has missed the entire weekend, but is expected back next week. Left tackle Adam Kieft (foot) and running back Quincy Wilson (undisclosed) also missed both. Rookie running back Dan Burks, who injured his elbow Friday, also sat Saturday.
Lewis has already sat Palmer out of every other morning practice of a double session, meaning he didn't take snaps this past Monday and Friday mornings and spent the time with strength coaches Chip Morton and Ray Oliver.
"It's all part of our plan for him," Lewis said. "He plays (Friday night's) scrimmage and today's a day to lift, train, and rest."
Palmer missed both the scrimmage and Mock Game last year in the final stretch of his rehab for reconstructive knee surgery.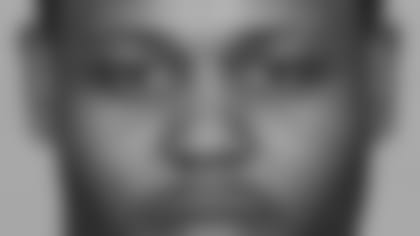 STEADY ED:
Ed Hartwell, the veteran linebacker signed by the Bengals back in May, showed this weekend why sometimes guys that don't look too good in practice shorts play better when there's a game in progress.
Hartwell, a seven-year player hobbled by Achilles and knee injuries the past two years, knows he's in a roster fight with some athletic young players. In the scrimmage he answered the call with a defense-leading six tackles and on Saturday he returned an interception of a pass off the fingertips of wide receiver Reggie McNeal and returned it nine yards.
"It's the tip drill. Push it inside, the ball goes in the air, see the ball, get the ball," Hartwell said. "Everybody has camp legs. As far as health, I'm healthy. And I'm feeling better and better every day about my position."
Which is right outside linebacker, a switch from a career inside that has put him behind Landon Johnson and ahead of rookie free agents Earl Everett and Matt Muncy. Backup strong side backers Andre Frazier and Eric Henderson are going to play special teams, so the assumption is that Hartwell, at age 29, will have to as well, and he's ready.
"Whatever they want me to do, I'll do," Hartwell said.
He has stayed healthy and that's a big key in a corps that has stayed healthy this camp. Only Everett, with an undisclosed ailment, has missed time when he sat out the weekend.
Plus, this is what Hartwell does. On Friday early in the scrimmage he came downhill and stuffed running back Rudi Johnson on third-and-one. He was also a key figure that kept rookie running back Kenny Irons out of the end zone from inside the 5.
In the dog days, experience always helps.
"I'm a vet. This is year seven for me. I'm not going to go out there and freeze up," Hartwell said. "As long as you keep running to the ball, you'll make plays. I have a lot of experience. Not a lot of people in the league get seven years. I come downhill. That's what I do."
Hartwell, who played his rookie year under Lewis in Baltimore, laughed when told a passing skill in which no touchdowns were scored sounded like something Lewis pulled off with his record-setting Ravens defense.
"The defense played well today," Hartwell said. "We communicated. We've got a lot of athletes over there and they're going to get better every day."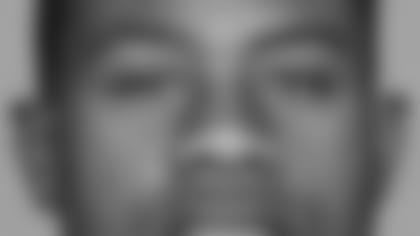 NO DAZE:
There is quite a roster scrum simmering in the secondary with the talented young Bengals safeties and the Mock Game showed why. If the Bengals are going to keep six corners and four safeties, then who are the two safeties behind Madieu Williams and Dexter Jackson?
Herana-Daze Jones led special teams in tackles last season, special teams coach Darrin Simmons thinks John Busing can be the teams' younger version of Kevin Kaesviharn, and seventh-rounder Chinedum Ndukwe even has teammates raving.
And you figure fourth-rounder Marvin White isn't going anywhere.
"Every time we do something, you see Chinedum," Lewis said. "He just keeps on impressing."
So does Jones. He didn't have gaudy numbers Saturday, but what didn't he do?
With the numbers down at corner (Johnathan Joseph's foot, Blue Adams' neck, Ethan Kilmer's quad), Jones said he started playing cornerback in the nickel last week. He played it all day Saturday and on the last two series when Brandon Williams came out, Jones played pure corner.
"That's the stuff you have to do," said defensive coordinator Chuck Bresnahan, "when you're fighting for the last or next-to-last position."
Jones: "Playing safety, I already understand what you need the nickel to do underneath. What you need to get your hands on."
"This is the second time he's been able to showcase his versatility," said assistant secondary coach Louie Cioffi. "In the last preseason game against Indy he played the whole fourth quarter at Indy and had an interception. He's got a knowledge of where the routes are coming from and the strength they're coming from because he's played some safety in those situations."
Jones could care less that Carson Palmer, Chad Johnson and T.J. Houshmandzadeh were virtual no-shows Saturday.
"I don't care who's out there. I'm just trying to win a job. All that matters is how you do," he said.
On his favorite play from Saturday when the secondary lined up in a blitz of Johnson, they faked it and Ndukwe just missed an interception.
"Because we disguised it so well," Jones said. "(Ndukwe) is a good player. Big and he can move."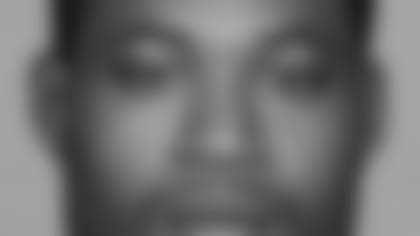 MCNEAL MOVES ON:
With his four main competitors for a roster spot iced Saturday, wide receiver Reggie McNeal had a tough day.
On the very first play of the afternoon, Johnson looked off Johnson and had McNeal wide open deep down the middle and he dropped it. Two plays later he dropped a third-down pass on a quick slant to the sticks, and later in the game he let a ball tick off his fingertips for Hartwell's interception as he ran across the middle.
"Sometimes you don't make a play and you're going to get frustrated. The ball got on me kind of quick," said McNeal of the first one. "It's one of those things that shouldn't happen, and it won't happen again."
McNeal, in his second season as a transplanted quarterback, insists he's far more comfortable when it comes to hand-eye coordination at the position than last season. Here's a man who still uses himself as a quarterback when he plays the video games, but he says he now feels comfortable as a receiver.
"The toughest thing (about the transition) is learning to see the balls coming at you," he said.
SLANTS AND SCREENS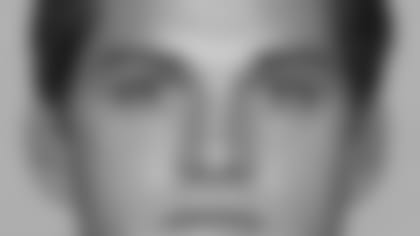 Fullback Chris Manderino and wide receiver Skyler Green got the double duty award for taking snaps with each team on Saturday. As Jeremi Johnson struggles with a variety of ailments and Stan White (ankle) walks around in a boot, Manderino, a college free agent from Cal and a practice squadder last year, is the only fullback.
So he kept pulling on a black. No. 37 and a white No. 37, but they gave him a break by not giving him a run or pass.
"It was a lot of fun and very hot," Manderino said. "It was very interesting. They eased up a little on the two-back stuff because I played so many snaps yesterday and all week. But I was focused into what I was doing and I didn't mess anything up."
Which is why the coaches love the reliable Manderino, who had some assistants. When he was on the Black team, chaplain Ken Moyer was assigned to make sure he got his jersey. On the White team it was Eric Ball, the club's director of player relations. Rookie quarterback Jeff Smith out of Georgetown gave the hometowners a thrill when he uncorked a 25-yarder to fellow free agent Tony Kays of Cal-Davis, NAIA to NCAA Division I-AA. Smith, who led the Tigers to the national semis, says it's the biggest crowd he ever played before here at Toyota Stadium.