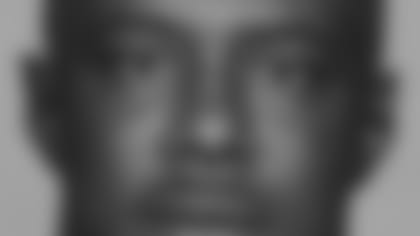 Let's face it.
When is the last time the Bengals defense had not only a big hitter, but a guy with a big attitude and an even bigger presence not afraid to say the bad?
OK, Takeo Spikes. But not even Spikes has been a Super Bowl MVP, and like he has done all year from doing drills to doing crowds, Dexter Jackson showed his teammates exactly what he meant when he played big Thursday night in the biggest game of the year.
After doing what he's never afraid to do pregame in standing up and talking to his teammates, Jackson walked the walk against the Ravens with an active blitz package that helped stone Baltimore's all-important running game to just 89 yards and served notice his ankle is getting better for a stretch run he hopes brings his sixth playoff appearance in his eighth NFL season.
"He doesn't care what you think. He'll start a fight with guys to get them going," said defensive tackle John Thornton. "He's the most vocal guy (on the field), a guy that gets you fired up and tells you what to do. It's hard for a guy who plays on the line to do that because you don't see what's going on behind you like a linebacker or safety."
Like Thornton says, Jackson "brings the attitude," and he does it in more places than one.
Before the game Jackson, who has won enough division, conference and world titles to be named Super Bowl MVP after the Bucs won it all in 2002, stood up and told his mates there was no way they could allow the Ravens to celebrate the AFC North championship at Paul Brown Stadium.
"Not on this turf, baby. Not in here. We talked about that before the game," said running back Rudi Johnson.
Then Jackson flew around with eight game-high tackles, forced Ravens quarterback Steve McNair into a deadly intentional grounding penalty, and made sure the defense didn't give up a play longer than 19 yards until 61 seconds left.
Since Jackson called out his teammates after the 42-point collapse in the Nov. 12 second-half against the Chargers, the Bengals are believed to have matched their franchise-low points allowed for three straight games while also setting club records with seven scoreless quarters and more than 123 consecutive minutes of zeroes.
"We were like, 'Damn, we've got to do something to try and get better,' " Jackson said Thursday night. "The little things. Just doing more film work, working together as a defense positively. There's not one thing that stands out."
Actually, two things stand out. Jackson looked his quickest and most active since badly spraining his ankle against the Browns back on Sept. 17, an injury that led to him missing four games. Coincidence or not, the Bengals are 5-3 when he plays.
"It may have got me going," Jackson said of his third-and-one drilling of running back Jamal Lewis on a key series following the Bengals taking a 3-0 lead. "I feel like I'm finally getting into a groove and doing some things I know I can do."
The other thing that stands out is that the defense has allowed just 23 points since Jackson stepped on some toes in the moments following the crushing 49-41 loss to San Diego when he challenged players to look at themselves and offered, "We (should) just tell guys if you don't want to do it, you need to get out of here ... we let up. They didn't quit. We had some guys quit. You score 41, you're supposed to win that game."
Some of those toes belonged to head coach Marvin Lewis and Lewis let it be known to the club that although he wasn't happy with the comments he thought Jackson did hit the right note about players looking inward. He reiterated those comments to the media Friday.
"I think what Dexter said was good when he said to first look at yourself," Lewis said. "Then you move forward. That's what happens when you hit the low point. You've got to start somewhere. You go all the way down, as low as you can get, and you've got to start building back up."
Some thought the line about quitting was wrong, but certainly Jackson's concerns about preparation and attitude articulated what some of the veterans were thinking because middle linebacker Brian Simmons said virtually the same thing the next day.
But there was no players-only-hash-it-out-gab-fest as they prepared that week for New Orleans.
"We talk all the time to each other, but after the San Diego game, it was hard to talk," Thornton said. "There had been too much talking and I think we felt let's just go out there and do what we're told. That's much easier to say when there's nowhere to go but up."
Plus, getting healthy has figured into it, too. After the Cleveland game and before they met the Browns again last Sunday, Jackson and backup Kevin Kaesviharn played in just two games together. In the last two games they've been able to play together and the Bengals haven't allowed a play longer than 43 yards. When they both play, the Bengals are 5-1, with the only loss against Atlanta.
"It's big because we're interchangeable," Jackson said. "The big thing is that they have to decide who's coming and who's not (on the blitz)."
It's also like having two coaches out there getting guys lined up. And with Jackson, you get a cheerleader. Thornton still smiles about this past training camp when Jackson wouldn't sign autographs until "you guys start cheering for the defense."
"He's a real intense guy, he gets us going, he calls out the coverages," said Thornton, who had to admit that the fans are cheering for the defense now.
Although he didn't play Thursday night with a sore knee, Thornton has played in the noise boxes of Tennessee and Baltimore in playoff games and he gave up a thumbs-up to the 65,973 that rocked Paul Brown Stadium on Thursday.
"Loudest it's ever been," he said. "And it helped."
The only time the Bengals have allowed 23 points in three games before last month was in 1970 in almost the exact same time frame: Nov. 15-29. This year it was done Nov. 19-Nov. 30.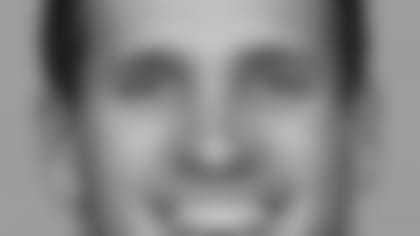 MUFFED PLAY:
You were probably a little like rookie safety Ethan Kilmer as you watched him pick up a punt dropped by the Ravens' Corey Ivy and run the 35 yards into the end zone before the referees stopped him and marked it back at the Ravens 35.
A player can't return a muffed punt, but he can return a ball that has been fumbled during the returner's run.
"I kind of knew the no muff rule," Kilmer said. "I wanted them to make a decision. You never know. Maybe he had possession longer than I thought he did. So take it in and let them make the call."
It's the second time the Bengals have come up with a fumbled punt late in a game with the Ravens. Linebacker Marcus Wilkins hopped on one to spark the Bengals' 24-point fourth quarter in Baltimore in 2004.
"We've got so many great athletes on this team that can run and cover and do everything well," Kilmer said.
The Kilmer recovery capped a great night for the special teams with speed, brawn and brains.
Here is Exhibit A why Kaesviharn is so valuable playing half the snaps with Jackson. It allows him to play special teams more and his block helped spring punt returner Keiwan Ratliff's 38-yarder for the club's longest since Ratliff went for 49 two years ago against the Giants the day after Christmas.
Ratliff also caught a fair catch on the onside kick, and Lewis' timeout that made Matt Stover repeat his 29-yard field goal resulted in a blown snap and miss.
"I wouldn't want to have been back there catching punts in that wind and rain," Kilmer said. "You always hope they put it on the ground because it's a cover guy's dream. But it's not something you can anticipate."