 If Johnathan Joseph asked, Madieu Williams would tell him all about lining up out on an island starting at cornerback in his first NFL game.
But Joseph hasn't asked, probably because he's got Gatorade in his veins, and has ever since he arrived as the club's first-round pick.
"He doesn't get excited when things happen. His demeanor is great for the position," said Williams, who compares Joseph's impassiveness to the Pro Bowl cool of 11-year vet Tory James on the right corner.
Joseph may not get that start since Deltha O'Neal (knee) returned to practice at left corner Thursday, but he's still listed as questionable. It will be recalled that O'Neal's injured ankle forced Williams to move from safety to starting cornerback for his 2004 debut and Jets quarterback Chad Pennington wasted no time torching him for a 46-yard touchdown pass late in the first quarter.
"In this business you never know from week to week," Williams said. "The prime example is the New England Patriots. They had to go out and get some guys off the street, and they're making it work. Three years ago that was us when we had to go through all the shuffling.
"Actually, it helped me a lot. It forced me to learn the defense a lot quicker. I definitely studied more than I would have as a rookie."
But it's probably not that big of a stretch. Like Williams that preseason, Joseph has lined up as the nickel corner covering the slot receiver, so he's already received a slew of reps against starting receivers.
"I'm sure it will be a little faster now, but going against these guys every day really helps," Joseph said. "I haven't really thought about it. I'm prepared to get a lot of snaps anyway because of the nickel."
Since Day One, the Bengals have loved Joseph's frame of mind. As much as his 4.3 speed was a lure in the scouting process, secondary coach Kevin Coyle was just as attracted to his bullet-proof psyche even though he played just 14 games of Division I ball at South Carolina.
"It's not that he hasn't been beaten, but he doesn't get rattled," said defensive coordinator Chuck Bresnahan. "He lines up the next play and goes back and does the best job he can on the next play. That's something good corners have instinctively. It's not taught. It's not coached. They have it naturally.
"Will he have some problems? Of course he will as a rookie. But right now he has been so danged competitive, he's going to make plays, too."
Safety Dexter Jackson is looking at Joseph like he would a James or O'Neal.
"People make too much out of a rookie playing," Jackson said. "It's still football. You've been playing it your whole life. You still have to cross the goal line for a touchdown. He's got confidence. He played in a big conference and has gone against big-time receivers."
Joseph says a top priority will be coming up to offer tackling in the Chiefs running game, as well as making sure of stops on slippery wide receiver Dante Hall.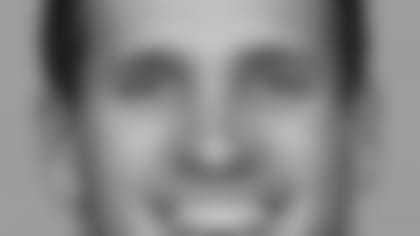 INVINCIBLE DEBUT:
Ethan Kilmer admits he relates a bit to the character in the movie
Invincible
, the story of a Philly bartender who walked on to the 1976 Eagles and became a regular special teamer for a few seasons.
"It's a different story," said Kilmer, a seventh-round pick drafted as a special teamer who walked on at Penn State in his first football experience three years ago. "But I can relate to some of the things. No one really knows who you are and you're working your way up, and the struggles of football. It's a tough game."
And Kilmer hasn't had the same hostility from his teammates, but it is working out like some sort of movie script. In his first game Sunday in Kansas City, he figures to be on a special teams unit trying to track down the incomparable Hall. Hall has 10 touchdowns via kick or punt returns .
"It's a challenge and an opportunity," Kilmer said. "I've already seen tape on him before this because he's such a well-known guy. Hopefully everybody just does their job and we can corral him."
Even though it's his first rodeo, as special teams coach Darrin Simmons would say, Kilmer knows Hall is the one guy you might not want to see go side-to-side.
"He's elusive. He has great vision," Kilmer said. "You have to make sure you get him on the ground."
The Bengals go in looking for some leadership on teams. The guys who led in snaps last season, safety Anthony Mitchell (injured) and linebacker Hannibal Navies (released) are missing.