Updated: 8-22-06, 12:20 a.m.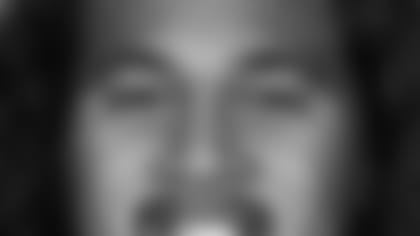 Next Monday night is going to be a day that moves the Peko family in more ways than one.
For one thing, the parents of Bengals rookie defensive tackle Domata Peko are making the 15-hour journey from Samoa to Paul Brown Stadium. For another, in the middle of a preseason his production has been eye-opening, Peko is going to be matched up against his older brother for the first time in a lifetime of a friendly rivalry when the Packers backup offensive line and guard Tupe Peko line up against the Bengals backups.
For one night, Cincinnati is going to be "The City of Brotherly Shove."
"I knew it would happen one day when we both went to Michigan State and he made the NFL," said Domata before Monday's practice. "My parents are going to be here. Both their boys on the same field at the same time. We talked yesterday on the phone. We're really looking forward to it. You know how the big brother always beats up on the little brother? We want to see what happens."
Actually, Tupe, 27, who has six years on Domata, is a "nice guy" who didn't pound him as a kid. Indeed, he's always taken Domata under his wing whether he's been at Lansing or with the Jets (who took him in the seventh round of the 2001 draft), Seahawks, Colts or Packers.
"I haven't played against him, but we work out and train together," Domata said. "I know a lot of his stuff and he knows my moves. It will be fun. He has good hands. I've got to try and keep those big hands off of me."
Not many have put their hands on him in his first two games, when he's rung up half a sack and six tackles in each game. It's hard to remember a rookie defensive tackle contributing so quickly for the Bengals.
Certainly overall No. 1 pick Dan Wilkinson didn't do anything like that in 1994 and tackle Willie Anderson, who came two years later, has been suitably impressed.
(Since '96 for pure tackles in the draft there have been Andre Purvis and William Carr and Kelly Gregg and Langston Moore and Matthias Askew. Gregg has had a fine career and Moore is headed to one, but both had to leave Cincinnati to do it and they didn't start like this.)
"Think about it; we've never really had a guy like that who came here as a rookie," Anderson said before the Buffalo game. "It's good to see us getting that kind of player at that position."
The 6-3, 320-pound Domata (Tupe is 6-4, 305) is the first to tell you he has a lot to learn, and the coaches are mindful he had just 11 career starts at State. But defensive line coach Jay Hayes says what they saw on film, a combo of raw strength and athleticism, has surfaced.
"I need to play with my hands better. I didn't do that very well in college," Peko said. "My brother has given me a lot of advice since I got drafted. He tells me to be respectful to the coaches and listen to the veterans, and guys like John Thornton and Justin Smith have helped me a lot."
Actually right guard Bobbie Williams thinks Peko uses his hands pretty well for a kid and even though he's got a lot to learn, Williams says Peko does an excellent job with leverage, staying low, and making himself a tough target.
"It's all about hands and leverage," Peko said.
If there is anyone who knows how head coach Marvin Lewis wants defensive tackle to be played it's Thornton. Thornton doesn't rack up gaudy numbers or highlight film plays, which is why fans always seem to want his scalp. But he knows what Lewis wants and that's what he's trying to get across to Peko.
"Marvin doesn't care about stats. He wants you to play the defense," Thornton said. "He's doing well. He's made some plays, and that's what I tell young guys after they've made some plays. Stay within the defense."
On Monday, Big Brother will truly be watching.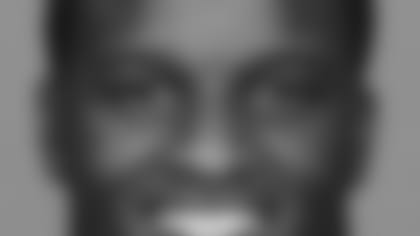 DeDe NO NO:
Sam Gahagan, Lindenwood University director of football operations, knows DeDe Dorsey's real name. But he won't give it up.
"Not if he won't tell you. He always went by DeDe here," Gahagan said and Dorsey vowed before Monday's practice, "That's undisclosed information. All I know is I've been called DeDe my whole life. No, I'm not telling you my real name. It's pretty bad."
But with his outstanding play in the first two preseason games, Dorsey has put Lindenwood's NAIA name on the map.
"It gave us chills," said Gahagan of the Sunday night game last week on NBC in which Dorsey ripped off 68 yards on six carries. "They put up his picture with "Lindenwood" up on the screen and John Madden was talking about what a good back he is and that if he gets cut he'll probably be picked up by somebody else. That kind of exposure means a lot to all of us."
But, alas, no one at the St. Charles, Mo., school saw his 59-yard catch Friday night against the Bills because Gahagan said the satellite didn't pick up the game.
"We're trying to get the game film from both games and try to use the clips on our Web site," Gahagan said. "I've talked to him since he's been out there and he says it's a great opportunity to learn football from people like Marvin Lewis and Rudi Johnson."
Gahagan has known Dorsey even before he became an All-American DB as a junior and then at running back as a senior. They transferred in together from Ottawa in Kansas when head coach Patrick Ross moved.
"He'd do what was ever asked and never question you about it," Gahagan said of Dorsey. "His senior year we had some problems at tailback and we asked him to move and he didn't say a word. He just did it."
Sixteen hundred yards and 18 touchdowns later, the native of Broken Arrow, Okla., has no regrets. Even though most of the Big 12 schools were recruiting him as a high school junior until he suffered a fractured ankle and dislocated his shoulder. Then all the big schools backed off.
"Players are everywhere, just not the big schools," Dorsey said.
"I wouldn't change anything. Because I'm here."
How long he'll be here is another question. The Bengals usually keep three running backs to go with fullback Jeremi Johnson and with Perry staring at PUP, the 5-11, 195-pound Dorsey has an outside shot but he'd probably have to beat out Quincy Wilson to do it. With Perry hurt, the Bengals may have to keep the beefier, stronger Wilson in case they need to spell Johnson in a game or two. MARVINISMS:
Even in the bad old days, the Bengals could run the football. In offensive line coach Paul Alexander's 11 full seasons here (many of them passing challenged), the Bengals have finished in the top 13 in NFL rushing six times, including last year's No. 11 ranking.
So Alexander and Lewis aren't headed to the loony bin because Rudi Johnson has rushed for minus-5 yards in the first two games of the preseason, or that the club is barely getting three yards per carry with 198 yards on 59 carries.
For one thing, Johnson didn't have his starting tackles in Buffalo Friday night or his usual goal-line package. The Bengals went with regular personnel on their goal-line situations so as not to tip their hand before the regular season, and see different personnel.
"The running game in the regular field position has been good; we've had some good runs," Alexander said. "We don't want to show much. It is what is. These things don't usually bother the coaches. It usually makes players work a little harder. It's training camp. I know where we're at."
Lewis would like to see more, but yes, it is what it is.
"Obviously no matter what it is you want to make some yardage," said Lewis of going regular on the goal line. "But we're trying to look at our players in different situations and not really worry about different things like the schematics of what and how. We just want to see who and how they did."
Lewis may want to see about getting the ball more to Johnson. In the previous two seasons in which he set the club rushing record, he carried 40 times last preseason and 37 in 2004. He's way behind that pace with just six carries heading into Game 3, but that is the preseason game the starters usually play into the second half. Lewis gave running back Chris Perry the benefit of the doubt Monday, a day after the bengals running back said the team mishandled knee and ankle problems this past offseason that threaten to keep him out of the first six games.
"He's frustrated. Maybe he said a little more than he should say," Lewis said. "He's working his butt off to get himself back. Hopefully one day here soon, he'll be back healthy." Lewis isn't concerned about his banged-up receiving corps because he feels Antonio Chatman (groin), Chris Henry (knee, hamstring) and Bennie Brazell (hamstring) are on the way back and none of them have been ruled out for Monday night.
In fact, Brazell is back practicing and Chatman is back on the field but taking it easy as he tries to come back from a difficult injury. He didn't run routes with the rest of the receivers in the opening drills Monday.
He fell chasing a long ball on the first weekend of training camp and jammed his leg into his pelvis, an injury Lewis compares to the deep abdominal pull Perry suffered in 2004.
"His injury is one of those things if you don't let it heal, it can be a nagging thing that lasts longer and limits his effectiveness for what he's good at doing."
Translation: Cutting and getting off the line quickly.
It's tough on special teams coach Darrin Simmons, too, because Chatman is supposed to be his punt returner. And with Henry out, this would have been a good opportunity for Chatman to work as the slot No. 3 receiver. Instead, Kelley Washington is doing that.
"He seems to be smart mentally and stays abreast with what we're doing," Lewis said of Chatman. "We want to makes sure he's healthy."
As for Washington's nine lives, Lewis said, "You've got to exert yourself. He does a good job playing. He does what he's supposed to do and he gets to where he belongs."