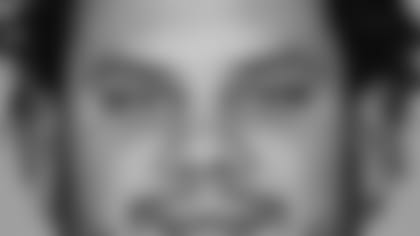 Scott Kooistra, who may turn out to be the best offseason signing of them all, got a chance to duel with an elite NFL defensive end in Charles Grant.
John Busing got a chance to chase one of the game's most electric players in punt returner Reggie Bush while it gave Chad Johnson a chance to check his gloves and pay back Sean Payton again with an autograph for his son. Madieu Williams got another chance to catch Pro Bowl quarterback Drew Brees in the act. The coaches got to break bread together at Montgomery Inn.
While Thursday's joint practice at Paul Brown Stadium didn't bowl everyone over, it was clean and fast enough to satisfy coaches and players and they may very well do it again.
"Was he back there? Was Bush back there catching punts?" asked Bengals special teams coach Darrin Simmons about one of the top 10 Faces Of The League. "Seriously, I wasn't even watching. I just care about our guys right now."
And asked how Kooistra held up against Grant, offensive line coach Paul Alexander replied, "OK, but we only care how he does against him in the game on Saturday."
But that isn't to say Alexander isn't a big fan of what unfolded on the practice fields.
"To have the opportunity to see a team that has a different way to pass rush and different schemes, it was tremendous," Alexander said. "It was good for our guys. They got to work on some things they hadn't seen."
After the first practice, Johnson couldn't stop asking who came up with the idea of the joint practice. After working against veteran cornerbacks Mike McKenzie and Jason David, Johnson said, "I could kiss them."
(It was Payton's call to Marvin Lewis.)
"We all know I can get open. We all know I can catch and I can block," Johnson said. "But it's little things like stance, body language coming out of the huddle. (McKenzie) could tell by my facial expressions coming out of the huddle if I was getting the ball. When I was tugging on my gloves to make sure they were tight, he could tell. I learned a lot from those guys."
Kooistra and Grant weren't exactly holding a summer camp in one-on-one drills, but Kooistra appreciated working against a guy with 36 career sacks in his first five years and coming off an offseason in which he got $20 million to re-sign with the Saints.
"He's a heck of a player, a veteran that has been around and he's got his game that is out there," Kooistra said. "It's good to go against somebody like that."
All the units of the Bengals and Saints pretty much worked against each other one-on-one, nine-on-seven, and 11-on-11, and Kooistra took more stock in the team stuff.
"There were a couple that were decent," Kooistra said of the one-on-one pass rush sets vs. Grant. "One was good where they were lined up tight to me. Pass rush is a good drill. It individually gets you looking at what you need to correct as technique. What they do and what you need to do. I'm more focused on what we do as a team. Nine-on-seven. Blitz. Are we picking things up, communicating?"
It all looked very clean with the only Bengal that appeared to leave during the practices rookie safety Marvin White. Kooistra and Grant got in a little extra shove after a pass in team drills in which Kooistra had steered Grant to the outside, but it didn't escalate.
"No, no," Kooistra said. "Just playing ball. A little push there, a little push there, no big deal."
Kooistra didn't exactly get a big deal to stay during the offseason when he was finally up for free agency after his fourth season. He didn't get $20 million up front to stay for three years, but he got something pretty good. Loyalty from the team that drafted him to at least offer him something decent enough to stay even though he had made just one start and was sitting behind a four-time Pro Bowler. He signed it this past Jan. 30, a good month before free agency opened, but he was on a team he says "was on the up and up."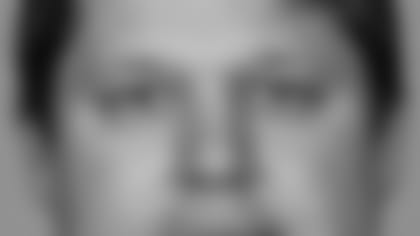 "He likes it here. He likes the team. It's a good team that's going places and he wanted to stay," Alexander said. "This is his time now. He's been in the system, he's comfortable. He knows what he's doing. And it's the best he's ever played here."
Which is a good thing because Pro Bowl right tackle Willie Anderson shocked Bengaldom on Thursday when he revealed he had shock treatments on his right foot and he's not sure if and when he'll be able to play.
Along with the rest of the offensive line that wowed strength coaches Chip Morton and Ray Oliver with their stunning offseason weight-room work (check the body fat of 350-pounders Stacy Andrews and Andrew Whitworth), Kooistra chiseled an extra 20 pounds on his frame and at between 335-340 pounds he feels like he's in the best shape of his life.
"We were in there with Chip and Ray 7:30 every morning," Kooistra said. "We lifted hard, squatted hard, ran hard, ate right. I stayed away from fast food. As much as we were doing you've got to get some carbs in you or you'll burn it. It wasn't bad weight. We squatted a lot more this offseason, getting hips a lot stronger, legs a lot stronger."
Kooistra is no neophyte to tackle even though his only NFL start came at left guard in the 2005 finale. He played on the left side as a junior and the right as a senior at North Carolina State before the Bengals took him in the seventh round in 2003. He bounced around between guard and tackle until Anderson sat out much of the past spring, when Kooistra got the bulk of the snaps with Adam Kieft also shelved. Kooistra says the time has given him a good rapport with right guard Bobbie Williams.
"I don't know why he's playing well," Alexander said. "Is it because he's bigger, stronger? I don't know, but I do know he's done a good job. He's smart and he's tough, the kind of guy we like to draft."
Kooistra chalks it up to simply learning himself and the game. A young Kooistra would go slightly crazy, a far cry from now when Lewis says he plays with a quiet mean streak.
It used to be, "Scott go crazy; try to smash it," Kooistra said. "You have to stay under control. You have to know what you're doing. You have to know your assignment and look for everything. Linebackers, safeties coming down. You can't focus on one guy and take it to him. You have to look at the big picture. You have to get it under control. Controlled violence."
If the Bengals are missing one of their bookend tackles in Anderson, they may be close to getting their other one back if you can judge left tackle Levi Jones' workout on the side with Morton and Oliver on Thursday. Oliver isn't exactly Charles Grant, but he kept banging on Jones with his body, a weighted ball, and any other kind of foreign object and Jones looked quick and easy with no sign of a knee problem.
Quarterback Carson Palmer also showed no signs of duress. Even though he was working against another team, he didn't wear his knee brace while he was taking notes. "You get a good look at the coverage schemes, the blitzes they run. You get a cheat sheet on them," Palmer said of the Saints. "We've been going hard against each other. There wasn't a speed change. Our guys work hard and practice hard and play hard and it was the same speed, same tempo."
But the two teams slowed down enough so they could chat a little. Chad Johnson caught up with Payton at the end of the second practice. The two had been in a mini-controversy when it was reported back in December that Johnson didn't pay Payton for some tickets he got for the game last year in New Orleans. But Payton said Thursday that was cleared up a long time ago.
Now Payton hit up Johnson, a guy he coached against at the Pro Bowl last year as the head man of the NFC. It turns out his seven-year-old son met Johnson in Hawaii and is one of his favorite players.
"He signed a hat for him. 'To Conner: Ocho Cinco. No. 85,' " Payton said. "He'll go crazy."
One of the reasons this thing came off so seamlessly is that the head coaches have high regard for each other. The X-and-O combatants from Super Bowl XXXV (Lewis the Ravens defensive coordinator, Payton the Giants offensive coordinator) have stayed in touch and the staffs dined on ribs and memories Wednesday night on the river.
SLANTS AND SCREENS Safety Madieu Williams, who picked off Brees in the end zone in what turned around the 31-16 win last season, tried to do it again Thursday. But it might not have been because of anything he read. That's not what happened in the game last year.
"Any time you get to work against one of the best offenses in the league like that is a good thing," Williams said. "All I did (in '06) was react to the ball." As for his fight (s) with Johnson on Tuesday in practice, Williams nodded when he heard Johnson say that it came, in large part, because they are two of the hardest workers in practice: "I couldn't agree more with that statement." Former Bengals linebacker Brian Simmons came back to the building where he started 112 games, but it wasn't a nostalgic trip for him. He's trying to find his role on a defense that he currently backs up Mark Simoneau in the middle.
"I'm still trying to find it out, to be honest," said Simmons, who always started in Cincinnati. "Everything can't stay the same in this game. My thing is to come out here when the game starts and play as well as I can play and I'm not worried about the outcome."
Simmons missed virtually all of the spring workouts after he had some cartilage removed from his knee in January and "I still have to heal up in that area," he said. "We've gone two-a-days pretty much every day and I haven't missed a practice or a day."
He's handled February's release in typical Simmons fashion: No wasted words.
"It's hardly relevant at this point. I'd rather not even talk about it," he said.
But he enjoyed seeing old teammates and coaches and even club staffers. He made plans with Morton and Oliver to work out in the PBS weight room Friday. Palmer is letting the kids know they're going to see something different Saturday.
"The rookies in Detroit, the stadium was half full. It's not going to be like this in Cincinnati," Palmer said. "Even though it's a preseason game it's going to be sold out, it's rocking. Don't think all preseason games are like this. It's different when we play at home."