 You will recall that the last time the Bengals lost their first game of the season, Chad Johnson reacted bitterly last year in Jacksonville and virtually demanded they find a way to get him the ball.
But this trip Johnson, who along with the rest of his teammates return to work Monday after their three-day weekend, left for his Miami home in an upbeat manner despite his slowest start since he started making Pro Bowls.
Johnson has yet to catch a ball longer than 18 yards. Last year after four games he had touchdown catches of 70 and 40 yards.
"I always start slow," Johnson said last week. "It will happen. The next three games will probably give me the most opportunity to actually exploit the defenses.
"What are the stats? I don't think I'm that far off."
Maybe he's playing, but maybe he's not looking at the stats, either:
JOHNSON'S PRO BOWL STARTS (First four games) 2003 - 21 catches for 370 yards, 3 TDs Johnson and receivers coach Hue Jackson chalk up the numbers to teams refusing to let Johnson not only beat them, but beat them deep.
"They don't want him to do what he did to them last year," Jackson said. "Defenses are making sure they don't give up the big play. But we're 3-1 and we're winning and we'll take that. It will happen. The show is coming soon to a theatre near you."
At the moment, Johnson is just shrugging. He says teams not only have a cornerback and safety checking him, but they are also using a linebacker on him.
"Playing against two guys is like playing one for me," Johnson said. "It's when that third person comes in I have problems."
So instead of getting mad, he plans to get even.
"I haven't really had a chance to go deep with it, so I have to make the short ball longer," Johnson said. "All I have to do is get some yards after catch. That's why I've been working on in it."
But with games against aggressive defenses from Tampa Bay, Carolina and Atlanta, Johnson figures to get some room on occasion. But they are three clubs usually stingy through the air. Heading into this past weekend's games, the trio had allowed just eight touchdown passes and the Falcons, with one of Johnson's arch-rivals, cornerback Deangelo Hall, had given up none.
"We'll have our chances," Johnson said.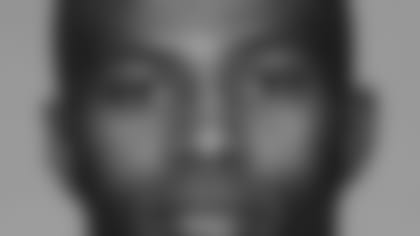 JAMES GANG:
To make the play or not to make the play?
In the loss against the Patriots, cornerback Tory James' 18th interception in his 52nd game as a Bengal allowed him to move past Bengals icon Tommy Casanova on the club's all-time list.
But he also got beat a few times (once for a touchdown) and missed a few tackles. The same impassive manner that allows him to move from failure to success and back again also makes him oblivious to people calling for his head and the installation of No. 1 pick Johnathan Joseph.
"That's the way it goes for a cornerback," James said. "Whatever doesn't kill you makes you better. I (feel) good. I've been playing long enough to know what's going on."
In the first half against the Pats, both James and strong safety Kevin Kaesviharn jumped a short route by wide receiver Troy Brown and let wide receiver Doug Gabriel get past them and catch a 25-yard touchdown pass all by himself.
"That was my fault; 'Kase' did what he had to do," James said. "That was just me trying to make something happen, trying to make a play. But you have to play the defense. When you go outside the defense you get in trouble. I've made a lot of plays like that, but when you don't, you better learn from them."
And there's the rub. His 36 career interceptions with the Broncos, Raiders and Bengals would be second on the Bengals list, ahead of Louis Breeden's 33 and behind Ken Riley's 65.
Try to make the play? Or not?
"It's the life of a corner. It's a tough life, but that's what it's about in the NFL," James said. "You've just got to keep on pushing."