 Chad Johnson, stung by in-house criticism from the coaching staff during the offseason, admitted Thursday "I feel like I'm all alone" when he begins his seventh season Monday night against the Ravens.
Not really. His mentor and friend, Baltimore middle linebacker Ray Lewis, is with him and is even giving him advice that Bengals head coach Marvin Lewis gave Lewis as a rookie a dozen seasons ago.
"It's happened to me all my life," Johnson said after Thursday's practice. "They said I came from nothing. They said I was too dumb to stay in school. They said I was too small to play football. It's kind of like what I've been hearing here."
Johnson, the NFL's defending yardage champion, has heard about his failure to block and his inconsistent catching. But it's the whispers about his inability in the last two seasons to come up with a big game down the stretch that has him riled up.
"That's what I'm looking to do; just looking to destroy this year. Helping us to get better," Johnson said. "I understand what (the coaches) were doing. They pushed the right buttons. But they pushed me over the edge. I'm already an overachiever. To say those things to me, it's on."
Ray Lewis is also pushing those same buttons with the advice he's been giving Johnson this year.
"Great leaders pull their team along with them. I need you to understand that," Lewis recounted for the Cincinnati media Thursday. "You have to know how to control your fury so it doesn't show on everybody and everybody has an opinion about it.'''
Lewis, one of Johnson's endless University of Miami buddies, has emphasized what Marvin Lewis has been emphasizing to him.
" 'Chad, you have the greatest talent ever, don't get me wrong,' '' Ray Lewis said. "'But a lot of times, your temper goes on the opposite side. And it's not wrong that it goes that way, but it's just the manner that it does it.
"Chad has all the intangibles to be a great player. Everybody loves his intangibles. Everybody loves him. But the bottom line is there are a lot of things Chad does that he doesn't need to do in public because the public sometimes won't understand what a true competitor is saying from the inside out."
Asked when he realized the great ones carry teams, Ray Lewis had to look only as far as the Bengals head coach and his first defensive coordinator.
"Marvin Lewis can answer that better than I can," Ray said. "It was almost the first day I walked in. Pepper (Johnson) was released and (Marvin) called me in and said, `Great leaders lead their team. No matter how young you are, go lead your team.' ... I never looked back."
Ray Lewis' leadership has reached almost mythical proportions since he willed the Ravens to a Super Bowl title seven years ago. His head coach, Brian Billick, calls him not only a first-ballot Hall of Famer, but says he's an anchor in the mold of great quarterbacks like Brett Favre, Dan Marino and Troy Aikman.
"To be able to start with that every year. To know you're beginning with that is a gift," Billick said. "Ray is very much the same way and very much in the same stature in my opinion. To be able to start defensively with that guy every year and whatever you change in profile, whatever you add, but to know you begin with that type of consistency, that type of level of play ... that's a luxury. That's a blessing."
For his part, Johnson says he's been listening.
"Not a chip on my shoulder," Johnson said. "Two chips."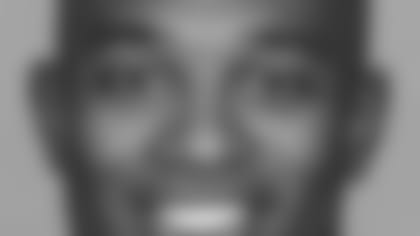 T.J. & TAB:
If the Ravens do what they always do, Tab Perry is going to have a chance to make a couple of big plays in his debut as the Bengals third wide receiver in place of Chris Henry.
Defensive coordinator Rex Ryan has been known to double team both starting wide receivers Chad Johnson and T.J. Houshmandzadeh. And while Henry caught only two balls against the Ravens last season, one was a 71-yarder. He had more success as a rookie in 2005, when he caught six balls and had two touchdowns in the two games.
"When you lose Chris and that big-play ability, you've got to have somebody that is going to step up and try to at least do what he does or better," Perry said. "When I get the ball, I'm going to try and make something happen. There's going to be a lot of one-on-one opportunities, and when I get the chance, I've got to take advantage."
The absence of Houshmandzadeh (knee) the past two practices is a concern because he's really the guy that has gone off against Baltimore. Last year he had Cincinnati's lone touchdown in the 13-7 win, 40 of his 106 yards coming off a flea flicker. And he had his career game in '04 in Carson Palmer's Coming Out with 171 yards. Throw in a 147-yard game against the Ravens in '05, and the Bengals are more than hoping that the indications are right and it looks like he'll play.
"When they do double me and Chad, (Henry) the majority of the time will play well," Houshmandzadeh said. "Or if we start running the ball, you can't do that. Then they take the double off me and still double Chad and then I kill them. Then they have to play straight up."
With Perry catching just five balls in preseason (and none longer than 12 yards) and coming off a season he played just two games because of a hip injury, there is some concern. Houshmandzadeh heard some of the same stuff when he replaced the injured Peter Warrick in 2004 coming off an injury-plagued 2003 when he had no catches.
"See what he does with the opportunity," Houshmandzadeh said. "The more reps he gets in a game, the comfort level increases and the better he'll play."
Palmer, naturally, talked up Perry at his news conference Thursday. And, really, what receiver hasn't produced playing with him?
"He just doesn't quit," Palmer said of Perry. "He understands that he has so much to learn in such a small amount of time and he doesn't back down from it. He's like a sponge. He wants more and more information. Every time he runs a route he comes back and it's 'How did I do?' 'What can I do better?' 'What did I do wrong?'
"You want a guy that wants to learn and wants to know how to do his job best. But then when the guy has all of the athletic talent and physical talent in the world, that's a great combination. I couldn't be happier with the speed and athleticism he has out there but he's also a smart kid out there that wants to know it all."
For his part, Perry is convinced he's primed.
"I really don't think I've lost anything from last year," he said. MARV SPEAK:
The Bengals are 19-13 at home under Lewis and he says they have to play better at PBS for a cushion so they can control their own destiny.
The Bengals were 1-1 in the preseason when he coached from the press box with his rehabbing ankle, but he'll be back on the sidelines Monday night looking across at his old team. He may be gone, but the Ravens defense is still No. 1 in the NFL under Rex Ryan, his defensive line coach in Baltimore.
"He's lining them all up. They're like little ants running around. Rex has worked very hard," Lewis said.
The Lewis-Ravens connection has become quite familiar in these parts.
"With Baltimore you kind of feel that they just won the Super Bowl, even though that was in 2000," Palmer said. "I don't know if that's because Marvin came from there and he always talks about Baltimore and his guys and you get sick of hearing about all of that, but it just seems like they just won the Super Bowl. They're ex-Super Bowl champs and you want to knock them off. I don't know what it is. It's not a rivalry game, but we all love playing against these guys."