 GEORGETOWN, KY. - Wide receiver Chad Johnson stretched with his teammates during Sunday afternoon's practice but he didn't dress for the full-pad workout after not participating Saturday. Head coach Marvin Lewis called his injury "a swollen gland," and said it wasn't significant. He'll probably be back in a day or two.
Also Sunday at Georgetown College, wide receiver Antonio Chatman didn't work after returning from a camp-long hamstring problem on Saturday. So the first three-receiver set working with Carson Palmer was T.J. Houshmandzadeh, Bennie Brazell and Reggie McNeal, but Tab Perry is working into that mix, too.
Defensive end Justin Smith got an afternoon off but indications are he'll be back for Monday's doubles session, the last before the Bengals break camp Wednesday morning.
By the way, Lewis isn't backing off at all. The mercury hit 93 here Sunday, not as hot it was last week but he had his team busy enough that it probably seemed about 100 degrees.
The players were on the field for a little more than two hours in full pads and he ran them through a half-line drill, 9-on-7, two No Huddle groups in full-team going in and out at virtually the same time, as well as Red Zone.
"He's tough, but we have tough practices during the season, too," said veteran defensive tackle John Thornton. "He says he'll cut back, but then he takes out just two plays when we're probably thinking taking out a whole period would be cutting back. He says this is our big week because we've got the Saints coming in (for Thursday's two joint practices), so we're doing a lot. I think some guys are worn down because we've got so many hurt, but they're coming back and that's going to help some things. It's pretty much the same camp we've always had. You know with him you're going to work hard and that's good for us."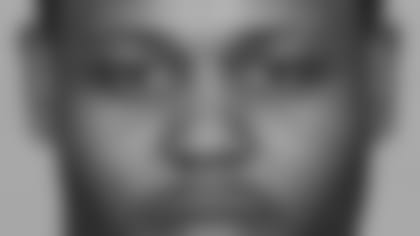 KEEPING THE FAITH:
The Bengals are taking a look at Ed Hartwell as a middle linebacker after checking him out on the weak side during the spring and early in camp, but it is not because of a lack of confidence in Ahmad Brooks.
"Ahmad's got that position. He's on the right track, we're not disappointed with him at all," said defensive coordinator Chuck Bresnahan after Sunday's practice. "There's no panic. He's making progress."
Brooks had no tackles in Thursday's preseason opener, but Bresnahan saw enough to justify his faith in him.
"He missed a couple of tackles so he does have some stats, but they're the wrong ones," Bresnahan said. "But he was in the right place at the right time. Sometimes he plays too fast and he overruns (tackles). Sometimes he has to pick it up a notch and get comfortable in that position."
Linebackers coach Ricky Hunley says the team is going to be patient.
"All of a sudden you go from dropping back into a curl to now you're anticipating the No. 1 receiver coming at you and he's not looking to get hit, he's looking to catch it and get away from you," Hunley said. "So now you have to take your zone to the receiver so you can make a big play and not just be in the vicinity. He's got to master the fundamentals first. There's no need to overload him early."
Bresnahan and Hunley say they want to get a feel for how Hartwell plays in the middle as a backup, his spot in Atlanta during the past two injury-plagued seasons.
"All we're doing is mixing and matching to see what's best for (Hartwell)," Bresnahan said. "We've seen him as a Will, now we want to see him as a Mike, going downhill, being the thumper and taking control of the defense as a veteran. He did a good job in the game, he took control, and those are the kind of things he's done in the past."
With Brooks, Hartwell and Caleb Miller in the middle, Hunley says, "You've got three really tough, physical thumpers."