GEORGETOWN, KY. - The Bengals held their final full-scale workout Saturday afternoon before leaving from Paul Brown Stadium for the airport Sunday afternoon and Monday night's preseason opener in Green Bay with Chad Johnson giving every indication he would play.
Johnson admitted his ankle isn't 100 percent, but he's looking forward to his duel with Green Bay cornerbacks Al Harris and Charles Woodson.
"It's a really good test with Al and C. Wood to see who I am so far," Johnson said after he worked in Saturday's practice. "My 50 percent is better than most 100 percents. My 50 will get me by, but my 100 will get me where we want to be."
Head coach Marvin Lewis started to wind it down Saturday morning when he surprised the team with a bus trip to the movies, where they could choose a flick to watch before returning to Georgetown College for lunch.
A sure sign that a game is approaching surfaced when the Bengals worked on onside kicks early in practice. Rookie wide receiver Andre Caldwell probably would have been on the hands team, but he was sitting out with what appeared to be sore muscles. Lewis said he'll play Monday.
Johnson, running back Chris Perry, right tackle Willie Anderson, and wide receiver Antonio Chatman ended the first two weeks of camp continuing to be on the field and healthy. HEAR ME NOW?
It's also the last 48 hours defensive coordinator Mike Zimmer and middle linebacker Dhani Jones can work out any bugs with the defensive audio helmet that is making its debut this season. Jones wouldn't mind getting some classical music piped in, preferably Tchaikovsky.
"It's a shameless plug for iTunes. Get a little nano in there it would be great," Jones said. "I get really hyped up. It would just bring me back to zero. But music isn't allowed."
Instead, he's getting classic Zimmer.
"I hope they don't tape what I say," said Zimmer, known to fire out a bleep now and then. "I think it is much easier to get things in. It does make a difference."
Zimmer says it's been pretty smooth going. The one thing he's had to adjust to is the button on his walkie-talkie that has to be pushed in to start the audio.
"You hear this really loud beep that tells you can start talking after it stops," Zimmer said. "Drives you crazy."
Even though the communication cuts off when the play clock hits 15 seconds, Zimmer thinks that's enough time to not only get the call in, but give some tips.
"I'll remind him on some blitz to make sure to tell a guy 'he has to do this.' I think you have enough time if you call a blitz or something else. You still have to signal to the back end at times but it's pretty good, really."
Jones says he's pretty certain Zimmer is going to load him up with information, especially when it comes to getting info to the corners. It's a good thing he's a multi-tasker because listen to this: "You have to watch where your guys are, get them in the huddle, you have to make sure the personnel is correct, you have to find the tight end and the running back, make a left or right call, and all the while somebody is talking to you," Jones said. "I like to have that responsibility. It makes me work harder. Will it make me a better player? Absolutely."
Zimmer knows what's next.
"The offensive coaches have a little magician in them. I guess that will be a nice, easy way to say it," he said. "So they're going to try and figure out some way to beat the system. That's what offensive coaches do. They try and beat the system."
STARTERS?: Lewis wouldn't announce who'll start at running back or right end or at both wide receivers, but he did reiterate No. 1 pick Keith Rivers should get some snaps at WILL linebacker, with the working assumption he'll relieve Brandon Johnson.
Right end Jon Fanene worked with the first team in the last couple of practices and he may get the nod over Frostee Rucker. Rucker said he was under the impression that it was part of a rotation and that he wasn't demoted. Lewis would only say, "That's going to be a good battle," and Fanene is just happy to be healthy.
After Brandon Johnson and cornerback Johnathan Joseph, Fanene may be the best defensive player in camp. Gone is the hamstring problem that plagued him in '06 and a PCL knee nick that bothered him last season. In their places are a contract extension and the versatility to play both end and tackle.
With Antwan Odom (foot) out until, it seems, the opener, Rucker and Fanene figure to be on the field at the same time at some point on passing downs because both can move inside to tackle to pass rush.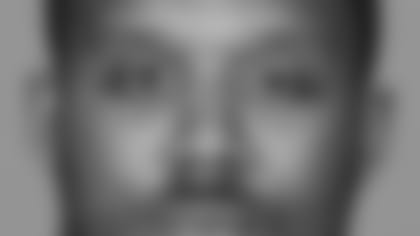 BLACK-STOCK RISING:
SAM backer Rashad Jeanty's injury (it looks to be a knee that could keep him out until the preseason finale) is giving a jolt to Darryl Blackstock's NFL career that ended in Arizona last season after three seasons and 46 games that included a three-sack season in '07.
The 6-3, 255-pound Blackstock looks to be a key guy when the Bengals try to disguise what they're doing. An edge player with the Cardinals who played outside backer and rushed from an end spot, Blackstock is doing the same here as well as lining up over the guard and tackle on various snaps.
"I think they like what I can do rushing the passer in there," Blackstock said. "I like being in the box. It's a whole new look for me."
Blackstock is also raving about how the Bengals strength staff has remade his body since he signed as a free agent back on March 14.
"Eight percent body fat," said the 6-3, 255-pound Blackstock.
BOOTSY AND BOOTS: Whenever the FunkMaster Bootsy Collins surfaces, it's always a festive occasion. Saturday at Georgetown College was no different.
The biggest non-scrimmage and Mock Game crowd of camp in excess of 1,000 watched the Bengals work and saw not only Collins on the sideline, but 12-year-old Jeremy Smith of Springdale, Ark., with Collins' favorite Bengal, kicker Shayne Graham.
Jeremy and his mother, Kim Stewart, represented the Ronald McDonald House families when Graham announced after practice his foundation has formed a partnership with Cincinnati Ronald House.
Jeremy hits a huge anniversary next Thursday at the Ronald McDonald House, which marks the one-year anniversary of his successful bone marrow transplant.
"I wasn't a football fan before I came here," said Jeremy while wearing a Graham jersey and keeping an eye out for his other favorite Bengal, wide receiver T.J. Houshmandzadeh. "But it's pretty important at the hospital."
After Collins and business manager Patti Willis greeted Jeremy and decided right then they were going to set up a visit to the Ronald McDonald House, Collins explained why Graham is his favorite. "He very seldom misses and he's just an overall young guy with the kind of attitude of guys I grew up around," said Collins, the Cincinnati-bred superstar of his days as a youth in Over-the-Rhine. "He's got that mentality, before you become a star and get the applause, you have to work for things."
Collins, 56, who got drafted to the bigs early when he teamed up with James Brown at age 17, is known best in Bengaldom for his PBS scoreboard videos. He says he's working on another one for this season fashioned on Lewis' "Now" theme for '08.
"Now or never," Collins said. "We're looking for the right band to do this song ... we want to get somebody from Cincinnati to feature ... a kind of young rock and roll act. We've mixed rock and funk and a little bit of rap. This time we're looking at more vocals, singing and the chant. Kind of like 'Welcome to the Jungle.' "
Collins, who is also a big Rudi Johnson guy because he thinks Johnson has worked hard to get back to where he was, doesn't envision a big part for the players.
"That's when they're getting ready for the season and Marvin seems to think it pulls them out of it," Collins said. "And I think he's right. Let them play the game, let me do the music and I think we'll be fine."
THE VOICE: On hand Saturday was the Voice of Ohio, Buckeyes play-by-play man Paul Keels. He works the Bengals preseason games on Cincinnati's Channel 12, a slate that doesn't start until a week from Saturday in a 7:35 p.m. against the Lions from PBS.
Talk about irony. One of the newest members of Ohio's Radio and Television Hall of Fame, Keels, a Cincinnati-Moeller grad that made good, watched his first pro football games in Ohio Stadium when the Bengals played the Browns in the preseason.
"The biggest cheers came when somebody from Ohio State did something. No matter for which team," Keels said.