 It's as if Chad Johnson is only sending Flintstones Vitamins to the Browns these days while Browns wide receiver Braylon Edwards is making his own coaches grab the Pepto-Bismol after his criticism of the Cleveland offense.
"I think the play-calling needs to be more aggressive," Edwards told the Cleveland media Wednesday of their work in the red zone. "I believe when we get down there we're just happy to be there. I think that's how it's been all season."
The Battle of Ohio has come full circle.
While Edwards took a page out of the Book of Chad, Johnson took a page out of teammate Willie Anderson's playbook and heaped praise upon his opponent instead of trash. Ignoring the hit by safety Brian Russell in the last few minutes of the Bengals 34-17 win back on Sept. 17 that knocked him senseless, he told the Cleveland media in a conference call that it was too long ago to remember.
But he did manage to lump Browns cornerback Leigh Bodden in a Pro Bowl class with Champ Bailey and DeAngelo Hall.
"It's more about going against that quality of corner," Johnson said, rather than the Russell hit. "He did something differently that slowed us down on offense. That slowed me down. I'm really looking forward to it."
At this point in the festivities, Johnson would usually start throwing gas on the fire and carefully chronicle how he would embarrass Bodden this Sunday. Instead, Edwards embarrassed himself by ripping Russell for his hit on Johnson and his coaches by ripping new offensive coordinator Jeff Davidson's calls in the red zone in the four games since he replaced Maurice Carthon.
"We've gotten down there and it's like, 'Hey, we're here, OK, we know we're going to get three (points). If we luck up and get six, so be it,' " Edwards said.
Johnson was asked about going into Sunday's game holding the NFL record for most yards in two consecutive games with 450 and the answer came out in Marvinese.
"It's cool. It's a great individual achievement but we're still 5-5," Johnson said. "We have to run the table in the next six games and if my position can help us sweep the rest of the games, so be it. Like they always say, it's a team game and all of us have to step up and play the way we're playing."
Johnson shrugged some more. The man who sent each member of the Cleveland secondary a bottle of Pepto in 2004 is now sending Children's Tylenol. He said his production shouldn't be surprising because of all the work he's put in. Asked if the Hall of Fame has called for his gloves or shoes, he said, "My phone is disconnected. I didn't pay the bill."
But he seems to be on the same line with Marvin Lewis, his head coach again reiterating he's so glad No. 85 has left and that he has been replaced by the old Chad.
"He was here too long this season. I think he got started way in the offseason," said Lewis of what he calls Johnson's "Superhero" alter ego. "It's good that the other guy's back, the guy that makes his teammates better. That's what a pro's all about; make the rest of your team better."
Even though he rests on top of NFL receiving yardage with 932, Johnson planned a Thanksgiving befitting the old/new Chad. He'll wake up, say an extra long prayer of thanks, go to practice, and hang by himself while eating a McDonald's fish fillet. Usually it's a Big Mac but, hey, it's Thanksgiving.
"I'm thankful for life," Johnson said. "I've got a lot to be thankful for. Kids, family, a lot of stuff. My family is too big to bring up here. They do their own thing (in Miami)." NO. 32 NEEDS JUST 21:
Defensive tackles John Thornton and Sam Adams have been ragging each other all year about it. Thornton loves to remind him that Adams' 2000 Super Bowl championship defense in Baltimore that has been acclaimed as the greatest of all time finished second to Thornton's Titans in allowing total yardage.
Now they are on a defense that is ranked dead last in the NFL at No. 32 in allowing 3,776 yards, 17 more than Tennessee. And Adams, who reminds people that back in 2000 the Ravens held foes to the fewest points "in the history of the game," puts up the magic number of 21.
"If we hold them to field goals and no points, we can win," Adams said, "Especially with the prolific offense we have where they're going to put up the points. They'll have pitfalls and have things happen where they won't be able to score a lot of points. They'll be able to give us 21 and if we're able to hold them under that number, it's a done deal."
Exhibit A is Sunday's 31-16 win in New Orleans, which trumped the Saints' 595 yards. The Bengals are on pace to give up 6,000 yards for just the second time in their history (6,042) and first time since the 7-9 Bengals allowed 6,349 in 1995.
The last-in-the-league ranking has been noticed. Rookie cornerback Johnathan Joseph said, "It's been all over the media, on Sportscenter, everywhere it's been talked about the 500 yards," and defensive end Bryan Robinson said when he read on Bengals.com Tuesday night that they were No. 32, "I barfed, or at least wanted to."
"What has been our Achilles' heel have been explosive plays," Robinson said. "The things we've done badly are showing up in the statistics. I don't feel like we're the 32nd-ranked defense. I feel like we're much better, but it's where we are and we have to get out of it.
In his conference call with the Bengals media Wednesday, Browns head coach Romeo Crennel cited Cincinnati's abilities to make running the ball tough (they've allowed just three 100-yard games) and injuries.
Injuries: There have been seven different linebacker combinations to start the 10 games and the front-line secondary has played intact in less than half the games.
Underachievers: A secondary that came up with 23 of last season's league-leading 31 interceptions has just 10 at this point.
Schedule: The Bengals have already played half of the top 10 offenses.
"(Winning) is the only stat(s) I'm going to talk about," defensive coordinator Chuck Bresnahan said. "Turnover ratio. Third down. Let's get off the field."
The Bengals are on pace to allow 373 points, just one more than the 2004 team, 11 fewer than the '03 team, and just 23 more than last season's team during the Lewis era.
Robinson said he, Adams, Thornton, and right end Justin Smith agreed that, "we've got six games to right the ship. At least to get in the top 15 and make it respectable. Regardless, we're just trying to stack up wins."
Running his finger across the NFL stat sheet, Adams pointed to the Colts at No. 16 in allowing 320 yards per game. That put the Bengals 57 yards out of the top half and "we can do that."
Joseph, who has played beyond his years, said the ranking should stir the juices.
"It should motivate anyone," Joseph said. "You've got a competitive spirit and competitive atmosphere about yourself. Anytime you go out, you want to go out and fix the problem. You don't want to be dead (bleep) last in anything you do."
Lewis, who just so happened to coordinate that Baltimore record defense that gave up just 165 points in 2000 is, as you can well imagine, not exactly infatuated with rankings.
"It depends on what your record is, whether the rankings matter. If you win a world championship, that's the most important thing," Lewis said. "I've seen it where people talk about who was the No. 1 defense when it really doesn't matter. Then people are going to say yards and points. Which is it? It doesn't really matter. We're not where we want to be. And that's plain and simple." BACKING UP:
Running back Rudi Johnson is to this era what wide receiver Isaac Curtis was to this team in the '70s:
In his last four games against Cleveland, Johnson has rushed for an average of 161 yards with a season-high 145 back on Sept. 17.
The conventional wisdom is that the Browns prefer the slow death of the running game than the quick strikes of the passing game, so they drop back into deep coverage with their safeties and dare the run.
"I don't know. Whatever it is I hope it continues," Johnson said. "You never know. They might change up their game plan. Whatever they do on the other side, we've got to be able to counter on our side."
One thing is for sure. Johnson likes running in November, December and January in his three regular seasons as the club's bellcow.
Since 2004, he has rushed for an average of 96 yards in 22 games and 4.3 yards per carry during the last three months of the season with 1,917 yards on 450 carries. Johnson has one less carry in 20 September and October games since 2004 with 449 for 1,821 yards and an average of 83 yards per game and 4.1 yards per carry. Plus, he's got seven 100-yard games in the cold and five in the hot: "I practice in the heat to play in the cold," is how he puts it.
Lewis would like to get the ball in backup running back Chris Perry's hands on any day and says he has to touch it more than his one catch for five yards last Sunday. Which meant with two rushes quarterback Carson Palmer had twice as many carries as Perry.
"He's done a good job with what he's been given," Lewis said of Perry. "Last week, he didn't get to touch the ball as much as he did the other weeks. This is a new week. He'll get a better opportunity. Every week we want to get the ball in his hands. There's no question about that. We feel he's a fine player. He's got a chance to be really a great player. We want him to keep working at it. We're going to keep trying to do things to get the ball in his hands. He does a fine job when he's in there blocking in protection. We've just got to keep going. Some other guys have had their role. He's just got to work with it.
In his five games since returning from injury, Perry has just 18 touches, nine each running and receiving for 47 and 42 yards, respectively. It's the same number of runs and two fewer receptions than Kenny Watson has, but Lewis indicated Wednesday that Perry hasn't solidified himself as the third-down back because Watson had become established those first five games.
"When you're not with us when we get started (due to injury), other guys assume certain responsibilities," Lewis said. "It's hard to make a wholesale change unless the guy proves where he is."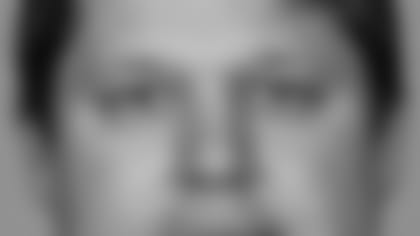 BO KNOWS COACHING:
Bengals offensive line coach Paul Alexander, a graduate assistant coach at Michigan in 1985 and 1986, lost his mentor and friend last week when former Wolverines coach Bo Schembechler died.
But not before Alexander got to ask him a question last year.
"I wanted to make sure I asked the question while I still had time to," Alexander said. "He was a guy who was intense and coached very aggressively. And I said, 'How could you do that and at the same time the players absolutely love you?' Which they did ... I don't mean respect. I mean loved the guy.
"His answer is what I thought it would be. As long as the players know you have their best interest at heart, you can coach them however you want to coach them. He was something."
Alexander spent those two seasons literally at Schembechler's elbow in staff meetings.
"I was the young line coach and he was a line coach. I was his boy for two years," Alexander said. "He was as honest as the day is long and hard working, and got along with people."