GEORGETOWN, Ky. - Chad Johnson put on his No. 85 jersey Monday morning for the first time this season and took his first snaps since the June 18 arthroscopic surgery on his ankle during a practice with full pads.
Johnson didn't talk to the media after practice, instead opting to run off the field straight to the locker room. Offensive coordinator Bob Bratkowski and head coach Marvin Lewis said they are trying to ease Johnson into the workout routine.
Johnson appeared to split the snaps at his position with Marcus Maxwell. He participated in all the drills and didn't appear to show any pain. The one pass that was thrown to him came in the no-huddle period when he caught a long ball over his head from Carson Palmer. Lewis said it is a possibility Johnson will play in the preseason opener August 11 in Green Bay. Johnson was kept under wraps and he actually showed his best burst when he ran past the media to the locker room as he dumped his shoulder pads into a cart driven by assistant equipment manager Adam Knollman.
After all that, all that offseason media blitz B.F. (Before Favre), and that was it.
"He's always ready to go, so our biggest challenge is to ease him back slowly," Lewis said. "It's good to see him immerse himself in the team."
Lewis said he wasn't sure that Johnson's return jacked up the intensity of practice, but he did observe it raised "the level of chatter. Improves the banter. Endless, pointless banter."
Bratkowski said he thought he saw Johnson wince only once, and it was when he came down on the ankle after a catch. Obviously, he said, Johnson isn't where he'll be in a few days because "he missed a bunch of work because he wasn't able to do much football stuff since the surgery."
Wide receivers coach Mike Sheppard had to keep holding Johnson out of sets, which is per usual at any camp Johnson has been in.
"He loves to practice. That's what you love about him. It's a lot easier to slow a guy down than speed him up," Sheppard said. "But it's better now because he understands he's not where he needs to be and we don't want to go too fast. The goal is to get him ready for Baltimore (Sept. 7)."
Wide receiver Antonio Chatman, one of Johnson's West Coast workout partners, said Johnson should be OK in a few days as he gets his legs under him.
Johnson always gets the secondary riled up because he talks trash incessantly.
"I think the DBs were mad at him this time because he had fresh legs," Chatman said. "Not only was he talking, but he was able to run because he hadn't been practicing yet."
Also returning to the field for Monday's practice in full pads were running backs Chris Perry, his third straight heavy period, and Kenny Watson, his first work in a couple of days.
Running back DeDe Dorsey also was dressed, but he was doing work on the side. Running back Rudi Johnson and wide receiver T.J. Houshmandzadeh (hamstrings) were out. Right tackle Willie Anderson was out, but it's believed he's getting rested for Monday night's practice.
Dorsey, who severely injured his groin June 13, took it slow, too, because the club wanted him to. He said Nick Cosgray, director of rehab, hid his helmet a few times.
"They're going to have me go through some things slowly before I can get hit," Dorsey said.
On defense, safety Herana-Daze Jones and cornerback Ethan Kilmer were out and looked to be dealing with pulled muscles. End Antwan Odom (foot) was on the field watching in a boot and off his touchdown return in Saturday's Mock Game, cornerback Johnathan Joseph wore the orange jersey.
The rehab crew went off campus Monday morning for a change of scenery to the Scott County pool. DEPTH CHARGES:
Lewis'
most recent depth chart
has some intriguing changes. Ahmad Brooks has now dropped to third-string SAM linebacker behind Rashad Jeanty and Darryl Blackstock while incumbent starting fullback Jeremi Johnson has slid to last at his spot into fourth place as he battles weight problems. Deltha O'Neal has moved ahead of Antonio Chatman as the No. 1 punt returner, and Chatman and Marcus Maxwell are listed behind Houshmandzadeh and Chad Johnson at wide receiver.
And Kyries Hebert is backing up Marvin White at free safety with the inujured Herana-Daze Jones and rookie Corey Lynch running 3-4 despite the fact Jones has been the special teams tackling leader the past two years.
MARVIN MANTRA: Lewis just isn't going to change when it comes to driving his players, a criticism he has heard from them. The only change he'll make may be that he'll let fewer guys get away with sitting out of practice.
The club isn't rushing back guys like Rudi Johnson and T.J. Houshmandzadeh from hamstring injuries, but he says that doesn't mean he's kinder and gentler.
"I'm tired of hearing about what I can do and can't do and that has been my point to them," Lewis said after Monday morning's practice. "I've seen much over time and I still see better than I hear. Guys need some snaps. They're in a battle. If you can't practice you're not going to play.
"A guy or two may sneak on the 53-man roster for awhile. But I'm keeping them in a pocket beside me if they can't practice during the week. Give each guy as much as he can handle and give him enough rope to hang himself, and unfortunately they've hung us."
SLANTS AND SCREENS Linebacker Brandon Johnson just keeps it going. In the Monday morning red zone period he picked off Carson Palmer. Then cornerback David Jones got in front of Chad Johnson on what appeared to be a corner route and picked off Palmer. Defensive end Frostee Rucker jumped offsides twice before a snap and got pulled for Jonathan Fanene. After rookie free agent fullback Tyler Whaley of Ohio State helped open up a nice hole in a goal-line drill, Palmer gave him the fist.
Whaley says Palmer's anti-Buckeye comments never bothered him and the two have talked about it good-naturedly.
"He was asking me about who they had coming back and when I kept naming guys, he was really surprised," Whaley said. Bengals backup quarterback Jordan Palmer was reunited with University of Kentucky basketball coach Billy Gillespie after Monday morning's practice.
Gillespie, a guest of the Bengals, coached at Texas-El Paso when Palmer quarterbacked the school and the two outgoing guys didn't have a problem finding each other.
"Kind of big fish, small pond and he and I got real close real quick," Palmer said. "He's really a funny guy. He's real similar to Mike Price (UTEP's head football coach) and the three of us would just hang out. He's been a guy who's had a lot of success and I definitely plan to stay in touch."
Gillespie suggested that the Palmer brothers, both big college basketball fans ("I almost never missed a game when I was in college," Jordan said) get down to a Kentucky game.
"In the time I was there," Jordan said, "we went to the NCAAs twice. Great coach."
ROSTER BATTLES: Chad Johnson's return heads the Bengals' second week of training camp, as well as a series of roster battles that have emerged during the first nine workouts here at Georgetown College.
One of the best features a top draft pick possibly finding himself in an intense scrum. The Bengals will keep either six or seven linebackers, but either way it is looking like Ahmad Brooks has to fend off Jim Maxwell and Darryl Blackstock for a backup outside linebacker spot.
A look at some of the more competitive spots:
OUTSIDE LINEBACKER: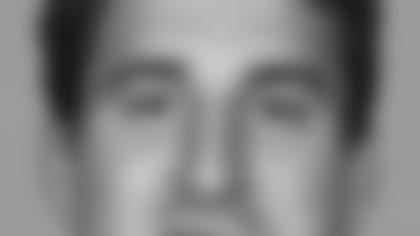 Maxwell, who turns 27 Friday, is working on his fourth team and has done nothing but impress since he arrived in Cincinnati late last November. He proved to be a solid special-teamer last season with three tackles and a forced fumble in the last three games, and has been reliable and productive in camp with his 36 NFL games of experience showing through in the move to No. 2 behind Brandon Johnson at WILL.
In Saturday's Mock Game, Maxwell came up with an interception of Jeff Rowe after logging two tackles in Friday night's scrimmage. Brooks, the third-round supplemental draft pick who missed all but five quarters last season, didn't play Saturday with an undisclosed ailment and wasn't credited with a tackle Friday night.
Blackstock, the free agent from Arizona, had two tackles Friday and seemed to assert himself in a position where starters Jeanty, Dhani Jones and Brandon Johnson, as well as No. 1 pick Keith Rivers, look to have spots. Blackstock is in front of Brooks backing up Rashad Jeanty At SAM backer.
Brooks has played in just 13 NFL games, just a third of what Maxwell has done, in what looks to be a classic matchup. Maxwell, an undrafted free agent out of Gardner-Webb, doesn't have near the athleticism of Virginia's Brooks, but his knowledge backed up by so many travels levels out the playing field.
Head coach Marvin Lewis indicated that Brooks would be able to return this week.
Rivers, one of two unsigned No. 1s, appears to be having the same problem No. 8 Derrick Harvey is having in Jacksonville. ProFootballTalk.com may have shed some light on it Sunday:
"The sticking point is the extent of the increase that Harvey should receive in relation to the player taken with the eighth overall selection in 2007, Falcons defensive end Jamaal Anderson. The problem is that Saints defensive tackle Sedrick Ellis pocketed a very sizeable increase over the contract signed by last year's No. 7 overall pick, Vikings running back Adrian Peterson.
Per Ken Kremer (Harvey's agent), the Jaguars are offering increases of 11.8 percent in guaranteed money over Anderson's deal, 10 percent in base money, and 6.8 percent in the so-called "superstar package." Ellis received increases of 15 percent, 75 percent and 21 percent over those same figures from Peterson's 2007 contract."
The Bengals figure to be working off Ted Ginn's deal at No. 9 last year in similar fashion, but Rivers' agents may be looking at those huge increases for Ellis at No. 7.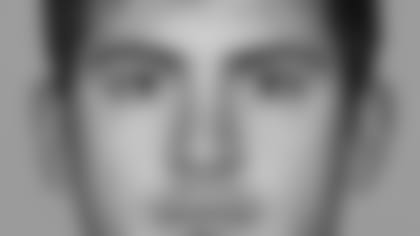 SAFETY:
The Bengals are careful not to put too much stock in things like the scrimmage and Mock Game, which the coaches go out of their way to call "practices." But Corey Lynch, the sixth-rounder from Appalachian State, made sure that his name has to be put in the hopper with veterans Herana-Daze Jones, John Busing and Kyries Hebert.
After picking off an end-zone pass, knocking away two other passes, and coming up with a third-down stop Friday, Lynch racked up another interception Saturday along with a safety and two more passes defensed.
If five safeties are going to make it and the top three are Marvin White, Dexter Jackson (a pick on Saturday) and Chinedum Ndukwe, then special teams hold the key for guys like Lynch and all the rest.
And special teams are big reasons why Lynch and Hebert, a veteran CFL performer, are here in the first place. Jones has led the club in special teams tackles the past two seasons, but he has to get healthy after missing the last several practices with an undisclosed injury. It looks to be some kind of muscle pull because he's been riding the bike with T.J. Houshmandzadeh and Rudi Johnson as they recover from similar injuries.
Busing is another guy that the club knows is going to excel once the preseason opens and special teams begin to get judged. Busing, the strongest defensive back on the team when it comes to the weight room, had 12 special teams tackles in 12 games last season.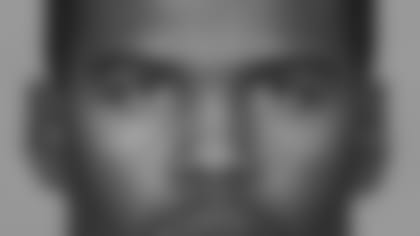 RUNNING BACKS:
With no sign of out-of-shape fullback Jeremi Johnson on the field, it looks more and more like the Bengals will keep four tailbacks. But the quickness of rookie free-agent James Johnson and injuries to Kenny Watson and DeDe Dorsey have at least made it interesting about which ones.
With James Johnson working on catching punts and kickoffs, his fate and others could be decided on special teams. Dorsey (groin) is expected to be back this week, but there is no word on Watson after he missed the last several practices.
Rudi Johnson also sat out the last couple of days with a mild hamstring pull but it's believed not to be serious, which has been leaving much of the heavy lifting to Chris Perry.
In his first camp since '05, Perry has held up well and people are crossing their fingers. His quickness and jukes look to be intact after a series of problems with his knee and ankle.
James Johnson came down to earth a bit after an All-World first seven practices. He had five yards on seven carries Friday and 10 more on six carries Saturday. But the former Kansas State runner is going to get plenty of work in the preseason.
Of course, with Rudi, Perry and Dorsey all coming off injury, the trio figure to get more carries than usual in August. James Johnson would no doubt love to get the 20 carries Dorsey got in the '06 preseason. Dorsey himself would love to get them.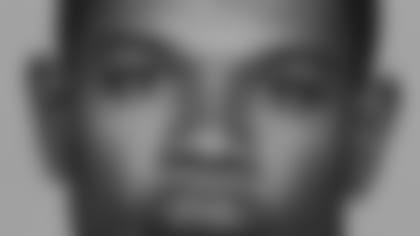 WIDE RECEIVERS:
What has changed? Since the minute the Bengals chose Andre Caldwell in the third round, the last two spots looked to be coming down to Antonio Chatman, Glenn Holt and Marcus Maxwell, and it doesn't look like anything has happened lately to change it.
Well, there has been a change. After a week where the receivers had a chance to shine with Chad Johnson and Houshmandzadeh sidelined, the Bengals didn't see much of an emergence for the vacant No. 3 spot until Chatman caught a touchdown pass on Friday and Saturday.
Chatman has to be the leading candidate, but this is another spot hinging not really on practice but special teams. Chatman returns to Green Bay for next Monday night's preseason opener hoping he can get some room on punt returns and Holt needs to assert himself on kickoff returns after an offseason special teams coach Darrin Simmons has been saying both need an upgrade over what they did last season.