Boomer Esiason, who has been known to let loose a "Who Dey!" or two on the set, is one of these guys who is going to be at the Bengals' 40th opener Monday night realizing that the other team out there is really the old Cleveland Browns as well as the 11-year-old Baltimore Ravens.
"I hated Baltimore, but maybe that's because I hated Cleveland," said Esiason, who gets to reminisce in person as the CBS radio analyst.
Esiason, the NFL MVP when he led the Bengals to the 1988 AFC title, is the biggest storehouse of Bengals stories with the possible exception of team president Mike Brown.
He starts with the bus ride to the airport with Bengals general manager Paul Brown, the guy for which the Browns were named, after Esiason helped Cincinnati win in Cleveland with a touchdown pass to tackle eligible Anthony Munoz.
"He really got a kick of that," Esiason recalled. "I never saw him as an owner, or as a general manager. I saw him as one of the great old coaches of the game who started so much of what we see now."
It was against these Ravens 10 years ago that Esiason played his last game, a 21-10 victory at Cinergy Field in which his last fling was a 77-yard touchdown pass to Darnay Scott. The throw capped a 4-1 run as a 36-year-old starting quarterback and his 106.9 passer rating was better than anything he posted in his first run as a Bengal from 1984-92.
"One of the best memories I have and one of the best things I remember is after that season Darnay wrote me a check for $25,000 to cystic fibrosis," Esiason said of the disease he has fought on behalf of son Gunnar. "The fact that he felt I meant that much to his career and he felt enough to give something like that is something that is very satisfying."
Asking for memories from Esiason is like turning on a faucet:
The walkthrough in the parking lot of a suburban Detroit hotel right on Interstate 75 and head coach Sam Wyche calling over a guy cutting the grass so that the noise from his lawnmower would make Esiason stick to the silent count.
The first practice of the striking players at La Salle High School during the 1987 walkout, a few days after Wyche fails to run out the clock against the Niners instead of kicking it away, and on the practice's first snap Esiason lines the team up in punt formation.
In attempting to stop the Riverfront Stadium crowd from throwing snowballs, Wyche pleads into a microphone "You don't live in Cleveland, you live in Cincinnati."
"The first time I saw Spinney Field I thought I was getting pranked, or punked or whatever. I thought it was a joke, "he said.
"It was crazy. It was Bengaldom, but I wouldn't have had it any other way. It brought us together as a team. That team was really close. And Sam was such an innovator on the field and off the field. I remember we had some racial tensions after Moon Pie Wilson and Emmanuel King got in a fight at training camp, and one year at camp Sam roomed us together at camp and that was a great thing that brought guys together."
But Esiason is a Back-to-the-Future guy and an unabashed Carson Palmer fan. He doesn't hesitate in picking up the phone to see if Palmer ever needs help or advice.
"Here's a guy who has all this money and to work the way he did to come back from that knee injury, I just think that shows you what kind of guy he really is," Esiason said. "Great character, and I'm looking for him to have a big year."
But some things never change.
"Same thing when I played. It's always been this way with this franchise," Esiason said. "The question mark is always the defense. You don't want that to be the thing that prevents you from going places. Look at how important it is. Look at our team. We had a great offense, but the reason we went to the Super Bowl is the defense played great in big games."
Still, he's looking forward to it because of all the storylines.
"Are you kidding?" Esiason asked. "Monday night. Carson Palmer, Chad Johnson, Ray Lewis. Yeah, right, the old Browns. It's going to be fun."
But Esiason is still tipping his hat to history, making an impassioned and unsolicited plea for the election of his predecessor in Cincinnati, Ken Anderson, to the Pro Football Hall of Fame instead of his own.
"It's terrible. Kenny did it for so long," Esiason said. "And Joe Namath is in it for winning one game? And Dan Fouts is in and who won that one when he and Kenny played in the game to go to the Super Bowl. Kenny did (in the 1981 AFC title game). It's a mistake."
SLANTS AND SCREENS Right end Justin Smith says he'll be shocked if Jonathan Ogden, the perennial Ravens Pro Bowl tackle, doesn't start Monday night after missing virtually the entire preseason with a toe injury.
Not that third-year player Adam Terry would be a day at the beach if he moved over from right tackle.
"Terry's a good player. A young player, but a good player who likes to get his hands on guys and he's huge at 6-8 or whatever it is," Smith said. "It's just that he doesn't have the experience Jon has. (Ogden) doesn't make any mistakes. He's so solid in his technique. He's a mountain. He's like Willie (Anderson) for us." Smith shakes his head when he sees people trying to break down the Bengals preseason defensive stats, which had them first in the NFL against the run, second in sacks, ad near the bottom against the pass.
"You can't just look at those and say, 'The defensive line is playing well.' Well, yes and no. The corners and the safeties did a good job coming up and playing the run. And we've got to be a little better on the pass with some pressure to help them. Football is truly a team game. It's 11 guys making it all work." Ravens running back Willis McGahee had two shots against the Bengals while playing in Buffalo's victories in 2004 and 2005. Even though Cincinnati held him to a combined 91 yards on 34 carries, the Bengals are being warned that McGahee is different and dangerous compared to what they're used to seeing from Baltimore.
"He's a dangerous man; he's the distance guy," said defensive coordinator Chuck Bresnahan. "If you miss him, he's not running over you. He's got that explosiveness. A totally different style than Jamal (Lewis). (Lewis) runs through you, over you, on top of you. This guy finds his crease and goes."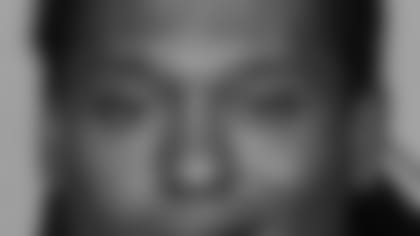 One new Bengal not worried about the Monday night lights is punt returner Skyler Green. Green, playing in his third NFL game, scored the first touchdown for LSU when the Tigers beat Oklahoma in the national title game on a 24-yard run to cap a sophomore season in which he led the nation in punt return average with a whopping 18.5.
"Yeah, I've been in it. I'm kind of a roll-with-the-punches guy," Green said. "Whatever the punch is, I'll roll with it."
Green averaged 11.9 yards per his nine returns in the preseason, a number that if it holds up would be the most by any Bengal returning at least 20 punts since 1994 when cornerback Corey Sawyer had 11.8.
"This game is coming down to special teams," Green said. "With their defense and our offense looking for short fields, it's going to be game of field position."