 Notes, quotes, and thoughts heading into the preseason finale in Indy on Friday night, when no one knows if Carson Palmer is going to play and no one probably cares after he got the Monday night body shots out of his system.
And it may not come down to Palmer. It could come down to his offensive line. Although left tackle Levi Jones and right tackle Willie Anderson played after missing the second preseason game, such a short week in preparing for Friday's game may force them to the bench and would be doubtful Palmer would be run out there even for a series or two. Also, the coaches may like to rest center Rich Braham and his knees.
It would be hard to see Palmer and the firsts playing any more than that, and the fact it is such a short week may also ice Palmer in order to rest the knee. Palmer has told head coach Marvin Lewis he feels like he needs to play against the Colts, but that may have changed since he looked so sharp and the effects of the hits have a day to sink in.
But when he left Paul Brown Stadium Monday night after the game, Palmer didn't look any worse for wear. Every player is always sore after every game, but certainly Lewis must have had no reports of surprise swelling after the game because he named Palmer his Opening Day starter.
Told the knee brace he settled on didn't look all that monstrous, Palmer said, "It's almost just like the other one I wore last year."
Another thing the coaches have to mull is that Palmer took 34 snaps in four series Monday. Is that enough for the Chiefs? And, would two series and 10 more snaps on Friday really make that much of a difference?
It's too bad the games are right on top of each other, which hardly ever happens. It's the first time in nine years the Bengals have played games four days apart. That was in the middle of the Boomer '97 stretch when they lost a game in Philadelphia Nov. 30 in the last minute and then came back on ESPN Thursday night Dec. 4 to beat the Oilers, 41-14, in a Riverfront Stadium game that Corey Dillon broke Jim Brown's rookie rushing record with 246 yards.
A Lewis club has played preseason games within five days. Two years ago, a hurricane postponed Palmer's debut as the starter two days to Aug. 16, a 20-6 loss to the Bucs, and then the Bengals came back to beat the Patriots, 31-3, on Aug. 21 at Paul Brown Stadium. SPEAKING OF POUNDING:
Rudi Johnson goes into the preseason finale with18 carries, meaning he'll finish well behind the 40 carries he had last year and the 37 he had in 2004, seasons he went on to set the club rushing record. He averaged 4.7 yards per carry in the '04 preseason and 4.3 in '05, and he has less than two per carry with 30 yards in this preseason.
But Johnson isn't worried he's nowhere near those carry totals. In fact, he couldn't believe he carried that much in the previous two preseasons. As for Monday's 35-yard effort on 12 carries, Johnson said he felt good and that the offense was "operating on all cylinders."
There continues to be no panic inside about a Bengals running game that has produced at least a 1,300-yard rusher in five of the six seasons at PBS with the thinking that the problems this season will be cleaned up relatively quickly because big plays have only been a block away.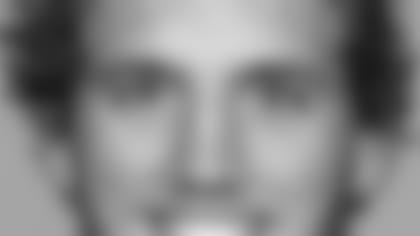 BACKER BITS:
With the release of Hannibal Navies, the sixth and seventh linebacker spots look to be coming down between veterans Caleb Miller and Marcus Wilkins and fifth-rounder A.J. Nicholson. Miller, who had a game-high seven tackles Monday starting in place of middle backer Brian Simmons, can play more than one spot as well as special teams. That would seem to give him an edge over Wilkins because Wilkins doesn't play much from scrimmage.
But Wilkins is also one of the leading special teams tacklers over the last two seasons. (Remember, he recovered the fumbled Ravens punt that sparked the 24-point fourth quarter in Baltimore two years ago.) Nicholson, who made a good play on the goal line Monday night, hasn't showed up much on special teams.
Tough call. Or maybe they settle it by keeping just two tight ends instead of choosing the winner for No. 3 between Ronnie Ghent and Darnell Sanders, and keep eight linebackers.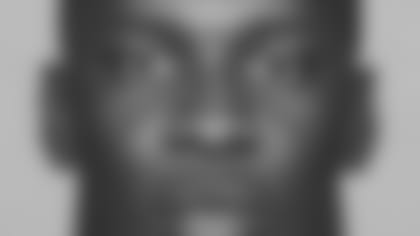 BACKS DILEMMA:
Or, if they just keep two tight ends and seven backers, they could keep five running backs and not cut Quincy Wilson or DeDe Dorsey.
Doesn't that seem to be where the decision is headed if they keep just four backs (figuring Chris Perry starts the first six games on PUP) because Rudi Johnson, Kenny Watson and Jeremi Johnson make it?
Don't look for Watson to drop off the roster after he dropped two passes Monday. He's been too valuable to the coaches as a third-down back and special teamer down through the years.
No, it looks like it's Wilson, a third-year Rudi clone, against Dorsey, the free-agent rookie from NAIA Lindenwood who has shown Perry-ish ability to break a run or pass. Wilson is only about five pounds heavier than Dorsey at 215 pounds, but if Rudi went down for any stretch, his ruggedness just might give him the nod.
But that's a tough call, too.
And then there's the notion that the Bengals have to keep three tight ends in case of an injury to Reggie Kelly or Tony Stewart, although they have missed just a combined seven games in the past three seasons.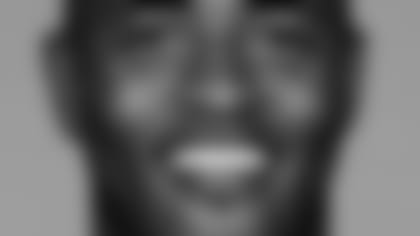 RECEIVER REDUX:
Another reason to keep just two tight ends: Keep seven receivers instead of six to protect against what appears to be a future Chris Henry suspension. Plus, Antonio Chatman looks to still be recovering from a groin problem that has curtailed his feel for a new offense and it's just plain hard to cut Kelley Washington with his experience in the system and his weekly production.
But rookie Bennie Brazell's 25-yard touchdown catch on pure speed would seem to push Washington off the club if it goes with just six receivers. Yet, that all depends on Brazell's knee injury, characterized as "a knee strain." If it's anything serious, you figure Washington makes it.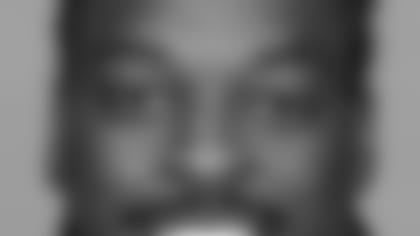 DB CHECK:
The coaches were pleased that cornerback Greg Brooks, hampered by a hamstring injury this summer, stepped up so well Monday night. Ever since taking him in the sixth round in 2004, they've highly regarded his cover skills and ability to be physical but he has had a penchant for nagging injuries.
But on Monday he played the most snaps of the defensive backs in racking up five tackles and a pass defensed. He figures to join Tory James, Deltha O'Neal, Johnathan Joseph and Keiwan Ratliff as the five corners. If the Bengals decide to keep 10 defensive backs, that means rookie special teamer Ethan Kilmer has a good shot to be the 10th guy, but he's probably too far away from being able to contribute regularly as a safety. How important are special teams to the Lewis Bengals? That could mean they would theoretically have five specialists in Kilmer, Wilkins, long snapper Brad St. Louis, kicker Shayne Graham and punter Kyle Larson.
SPEAKING OF SNAPS: Defensive tackle Sam Adams had a big debut Monday as the three-time Pro Bowler wasted no time flexing his muscles in helping hold the Packers to just 44 yards rushing on 15 carries in the first half. Adams had no problem playing 17 snaps as he tortured a young Packers offensive line featuring two rookie guards.