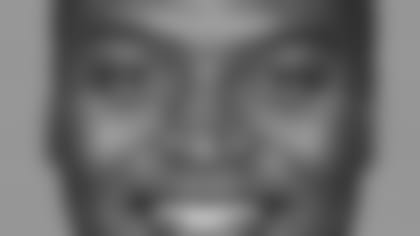 INDIANAPOLIS — One of the agents for tight end Reggie Kelly plans to meet here this weekend with the Bengals to discuss a contract that keeps him off a free-agency market that begins a week from Friday.
"We'll know in the next few days," said Jimmy Sexton on Wednesday when asked if he thinks Kelly is going to re-sign after four seasons he has proven to be a rock in the running game and locker room.
Sexton plans to meet with Bengals director of business development Troy Blackburn during the combine in an effort to retain a player that is in the sights of quarterback Carson Palmer.
The agent for free agent safety Kevin Kaesviharn has also said he plans to meet with the Bengals here this weekend.
ALSO ON THE agenda is Thursday's summit headed by NFL commissioner Roger Goodell and the NFL Players Association aimed at coming to terms with the rise in arrests among players. Bengals wide receiver T.J. Houshmandzadeh and head coach Marvin Lewis are expected to participate in a panel that reportedly includes coaches, agents and a handful of ex-players like NFLPA official Troy Vincent and current players such as Houshmandzadeh and Panthers wide receiver Steve Smith. HOUSHMANDZADEH CHECKED
in to the combine Wednesday night and surfaced at the Bengals hotel with, of all people, his old receivers coach and new Falcons offensive coordinator Hue Jackson. It turned out that Jackson escorted him to dinner with his new position coach because Houshmandzadeh had a date for his first sit-down with Mike Sheppard.
IT'S BEEN A whirlwind for Houshmandzadeh. He attended last weekend's NBA All-Star Game in Las Vegas, where he got an invite to Wednesday night's pre-Oscar party but had to decline because of the commissioner's own invite. And he's not sticking around. He's taking an early evening flight out of here Thursday so he can get back to Los Angeles for his Friday workout.
IT'S BELIEVED the 49ers didn't officially ask the Bengals for permission to talk to quarterbacks coach Ken Zampese about the job of offensive coordinator. And it most likely would have been denied. It's believed the Bengals have never given permission for a coach to leave once the combine is underway.
DON'T EXPECT the Bengals to pull a Peyton with Palmer. According to the Associated Press, Colts quarterback Peyton Manning has agreed to restructure his contract to save the team nearly $8 million in salary cap space by converting a $10 million roster bonus into a regular signing bonus. That way, the Colts can prorate that amount over the remaining four years of his deal.
But the $8 million is needed to fit defensive end Dwight Freeney's franchise tag of $8.6 million under the cap. ESPN.com had reported the Colts with just $200,000 under the cap as of only two weeks ago.
The Bengals have room even counting the same tag on Justin Smith. Plus, the Bengals don't like to push money into future years, where players like Palmer and wide receiver Chad Johnson still have huge cap counts. ALTHOUGH MIDDLE LINEBACKER
Odell Thurman admitted he's an alcoholic Wednesday in Hamilton County municipal court, July 11 still looks to be the key date for both sides.
A few weeks go Lewis refused to discuss Thurman, but seemed to indicate by mentioning July 11 that if Thurman had complied with his commitments to the NFL office by then he would be reinstated on that day. Thurman's agent, Safarrah Lawson, continued his stance of not commenting Wednesday during Thurman's year-long suspension for at least three violations of the NFL's substance abuse policy.
Indications out of Cincinnati are that the Bengals are staying in touch with Thurman during his stint in rehab.
According to published reports Wednesday, Thurman admitted to a Sept. 25 DUI charge and was ordered by Judge John Burlew to pay a $250 fine and spend 90 days in jail. With Thurman reportedly in an alcohol treatment program, the sentence stands to be significantly reduced in June pending completion of the program.