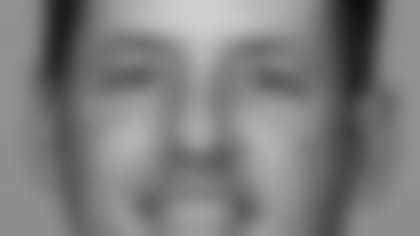 With Ken Zampese's interview Thursday in Carolina for offensive coordinator, the Bengals could be losing the second assistant coach this offseason that has been heavily involved in their record-breaking offense under quarterback Carson Palmer.
But could they turn to a man who, like Zampese, has also coached a 4,000-yard passer and division-winning quarterback in newly-signed wide receivers coach Mike Sheppard?
Word out of Carolina, where published reports said Zampese was on campus meeting about the job vacated by the dismissal of offensive coordinator Dan Henning, says Panthers head coach John Fox probably won't make a decision until early next week after he interviews other candidates that include two members of his own staff.
Zampese, 39, has been a hot commodity since he arrived in Cincinnati with head Marvin Lewis' first staff and helped guide Jon Kitna to a career season and NFL Comeback Player of the Year Award in 2003. Since then, Palmer has been selected to two Pro Bowls and became the club's first triple-digit rated passer ever in 2005 and followed that up in '06 by becoming the Bengals' first 4,000-yard passer.
Just a week ago, Hue Jackson got the offensive coordinator's job in Atlanta after coaching Pro Bowler Chad Johnson to the two biggest yardage seasons by a Bengals wide receiver in a three-year run capped by the club's first 1,000-yard receiving duo in Johnson and wide receiver T.J. Houshmandzadeh.
If the Bengals still end up needing a receivers coach, former Redskins and Browns interim head coach Terry Robiske has been mentioned as a candidate.
If the Bengals do turn to Sheppard to coach Palmer, he has plenty of varied experiences with quarterbacks. Kitna had his breakout season with Sheppard as his position coach in 1999 when he led Seattle to the AFC West title with 23 touchdown passes against just 16 interceptions.
When Sheppard was the receivers coach with the 1996 Ravens, he called the plays during a season quarterback Vinny Testaverde pitched 33 touchdown passes and threw for 4,177 yards. Under Sheppard, Aaron Brooks threw for 72 touchdowns and 39 interceptions in three seasons in New Orleans.
In seasons Sheppard has been a play-caller or quarterbacks coach, his top passers have thrown 186 touchdowns to 144 interceptions.
That doesn't include the 1998 season as the Chargers offensive coordinator, when the Ryan Leaf implosion skewed all stats.
Earlier this week, Kitna said Sheppard and Zampese have similar detailed approaches to the job, particularly in pregame preparation.
"They're two of the best I've been around," Kitna said.
Carolina has their own hot young quarterbacks coach in Mike McCoy, 34, who has been with the Panthers since 1999 and been involved in their two runs to the NFC title game since 2003. Also expected to get interviewed is assistant head coach/running backs Jim Skipper.
Jim Fassel, the former head coach fired as Ravens offensive coordinator earlier this season, is always mentioned as a possible candidate in Charlotte because of his ties to Fox.
In a not quite parallel universe to Bengaldom, injuries contributed to a Panthers offense that slid to No. 24 in the NFL this past season and is taking the heat in Charlotte for an underachieving 8-8 despite the league's No. 7 defense. JONES REHABBING:
So far, so good for Bengals left tackle Levi Jones.
Jones, who couldn't return in the second half of the season finale against Pittsburgh on his surgically-repaired knee, has been able to rehab it in this brief offseason. Agent Ken Zuckerman said Thursday that no surgery is scheduled.
Jones had a scope on the knee in mid-October, which knocked him out of nine straight games before he came off the bench to play the last three quarters in Denver and then started the next week against Pittsburgh.