Updated: 3-21-07, 12:50 a.m.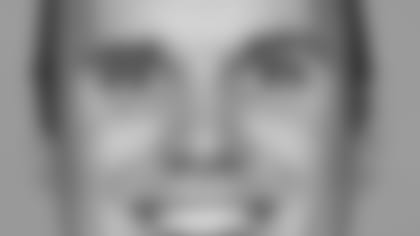 The Bengals have signed punter Kyle Larson, one of the team's restricted free agents, to a one-year, $1.2 million contract. Larson becomes the first $1 million punter in Bengals history.
Larson is a fourth-year NFL player in 2007. He broke into the NFL's top 10 last season in two major categories, ranking fifth in net punting average (38.6) and eighth in gross punting average (44.5). His net average was the best by a Bengal since 1995, and his gross average was the team's best since 1998.
Larson has handled every Bengals punt for the last three seasons, since signing with Cincinnati as a college free agent in 2004. He also has been the team's holder on placekicks his entire career, aiding club-record streaks by kicker Shayne Graham of 17 straight FGs and 158 straight PATs.
Larson is the fourth veteran free agent to sign with the Bengals since the league year began on March 2. Previous signees included two of the club's unrestricted free agents -- tight end Reggie Kelly and running back Kenny Watson -- and free agent center Alex Stepanovich (last with Arizona).
SLANTS AND SCREENS Here's why the Bengals wanted nothing to do with a trade for safety Adam Archuleta. According to ESPN.com, the Rams shipped him to Chicago for sixth-round pick Tuesday. If the Bengals weren't going to give Kevin Kaesviharn $2.5 million to sign, they weren't going to give Archuleta double that guaranteed in the $8.1 million, three-year deal ESPN.com says he got. The Bengals have said they can't do any more in free agency, which means draft picks and college free agents and not big money deals via trades or signings.
Plus, Archuleta is going to Chicago to play closer to the line of scrimmage. In his 88 NFL games, he has just three interceptions, displaying the lack of versatility head coach Marvin Lewis covets at safety. Archuleta supposedly was a prime candidate to replace Kaesviharn, but Kaesviharn has 15 picks in fewer games. The Bengals rookie camp is set for the weekend after the draft on May 4-6 and the veterans' first voluntary camp follows. The mandatory minicamp for everybody is June 1-3.