A.J. Green's No. 16 ranking helped give the Bengals a NFL-best seven players in the NFL Network's top 70 of the 100 best. Depending how you look at it.
With all but the final ten of the NFL Network's top 100 players left to be announced next week, the players showed just how good they thought the Bengals and eventual Super Bowl champion Broncos were in the battle for the AFC's top seed.
Cincinnati and Denver lead the league with six players each in the top 70. And with Bengals wide receiver A.J. Green ranked 16th and Broncos linebacker Von Miller 15th in the station's rather informal survey of players, that should be the final tally since both are perceived to be their franchises' best players.
That sets the stage nicely for the Paul Brown Stadium regular-season opener on Sept. 25 at 1 p.m.
But if you count Raiders safety Reggie Nelson, ranked 60th after his career season with the Bengals, that would give Cincinnati a league-best seven top 70 players from the 2015 season.
Seattle and Arizona each have five players in the top 70, but they don't figure to have anyone in the top ten either after Seattle quarterback Russell Wilson was ranked a spot below Green at No. 17 and Arizona quarterback Carson Palmer  came in 12th in the most recent announcement.
Any top 100 list that doesn't have Bengals Pro Bowl cornerback Adam Jones on it seems quite incomplete, but he would appear to be a top ten longshot. The final 10 looks like it's going to be some kind of combination of media darlings ranging from quarterbacks Cam Newton, Tom Brady, and Aaron Rodgers, wide receivers Julio Jones, Odell Beckham, and Antonio Brown, tight end Rob Gronkowski, running back Adrian Peterson, defensive tackle J.J.  Watt and middle linebacker Luke Kuechly.
That would also give the Panthers five in the top 70 with Newton and Kuechly. Brady and Gronkowski would be the Patriots' first appearances in the top 70 with their only other top 100 player wide receiver Julian Edelman at No. 87.
Green and Pro Bowl defensive tackle Geno Atkins, at No. 29, remain the players' favorite Bengals when they retained their perennial top 100 rankings. Left end Carlos Dunlap (70), left tackle Andrew Whitworth (67), tight end Tyler Eifert (44), and quarterback Andy Dalton (35) made it for the first time.
Miller led Denver's contingent that included safety T.J. Ward (68), wide receiver Demaryius Thomas (62), cornerbacks Chris Harris Jr. (52) and Aqib Talib (34), and outside linebacker DeMarcus Ware (36).
The Bengals dwarfed the AFC North when it came to the top 70. The Steelers figure to have three with Antonio Brown joining quarterback Ben Roethlisberger (21) and running back Le'Veon Bell (41). It looks like Baltimore and Cleveland each only had one offensive lineman make it with Browns tackle Joe Thomas ranked No. 23 and Ravens guard Marshal Yanda No. 37.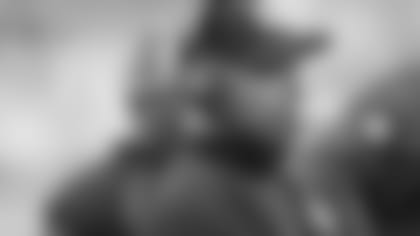 MARVIN LINKS: Bengals head coach Marvin Lewis, whose name is on one of Cincinnati's most well-known celebrity golf tournaments, makes his debut next month in the granddaddy of them all.
Lewis tunes up for the July 29 start of training camp at the July 22-24 American Century Championship celebrity golf tournament in Lake Tahoe. He's among 90 sports and entertainment stars ranging from Justin Timberlake, Charles Barkley, Jerry Rice, Emmitt Smith, Roger Clemens, Ray Romano and John Elway playing for $600,000 in prize money in a tournament that has raised more than $4 million for charities in 27 years.
The field includes a former vice president (Dan Quayle), an Emmy Award-winning sports broadcaster (Cris Collinsworth), and two of the five quarterbacks that have started games for Lewis (Ryan Fitzpatrick and Carson Palmer).
The tourney airs live on NBCSN on July 22 from 4-7 p.m. and on July 23 from 3-6 p.m. and on NBC on July 24 from 3-6 p.m.  All three rounds replay on Golf Channel.