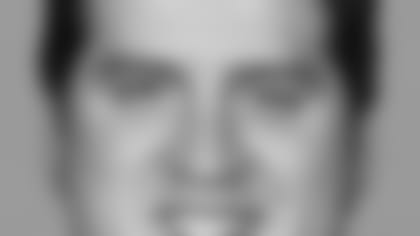 GhiaciucRemember when the Bengals draft class stepped up so hugely in Pittsburgh last season? Hard to believe, but the only man left standing from that day at Heinz Field is beleaguered wide receiver Chris Henry. And the only draft choice active that day and didn't play, Eric Ghiaciuc, takes center stage this Sunday in the return engagement.
A quick review of that 38-31 win Dec. 4 that won the AFC North for the Bengals.
No. 1 pick David Pollack's sack of Steelers quarterback Ben Roethlisberger helped quell Pittsburgh's last drive. Second-rounder Odell Thurman had a team-high 12 tackles, forced a fumble and had the big fourth-quarter interception to set up the winning drive. Henry, the third-rounder, had a season-high five catches, including a six-yarder to convert a third down on that winning drive.
And sixth-rounder Tab Perry swung the game with his 94-yard kick return. Jonathan Fanene, the seventh rounder, dumped running back Willie Parker on a four-yard loss for his first NFL tackle and then blew up that same series chasing Roethlisberger out of bounds.
But now, Pollack is gone for the season with a broken neck. Thurman is in the middle of a four-game drug suspension. Perry is iffy with a hip injury and may not play while Fanene is on the physically unable to perform list.
The fifth-rounder, left tackle Adam Kieft, Ghiaciuc's Central Michigan teammate, was on injured reserve then and is on PUP now. With center Rich Braham (knee) out for this Sunday, Ghiaciuc, the fourth-rounder, is going to in the middle of the Super Bowl champion Steelers' feared and inscrutable zone defense.
The last time the Bengals beat the Steelers without Braham at center? Try the 1998 sweep with Darrick Brilz in the middle. Braham's 142 NFL starts with Willie Anderson's 154 account for 296, or 49 more games than Bill Cowher has coached the Steelers.
"I'm not going to fall for that from you guys," Anderson said Monday. "As great as a presence as Richie has been, he's been as great a mentor to those young guys. These guys are going to have to play at some point. And any time Ghiaciuc has played, he's played well. He played well yesterday, and he played well against a playoff team (Jacksonville) in a national game last year."
The Steelers managed no points in losing at Jacksonville in another nationally televised game Monday. Ghiaciuc and the Bengals managed 20 points against the Jags, but lost, 23-20, last year in Jacksonville. The good thing for Ghiaciuc is that the he goes from one 3-4 in the Browns to the vaunted Steelers 3-4.
"They don't disguise it as much as Cleveland, so it should be a little easier," said right guard Bobbie Williams of recognition.
"But," Ghiaciuc said, "they do more things out of it than Cleveland does."
"He's well prepared," Williams said. "It's his second year and not his first NFL start."
Ghiaciuc says Braham's 142 starts won't be wasted.
"I'm going to try and pick Richie's brain all week," Ghiaciuc said. "He's played the Steelers and these guys so many times and I'm going to study all sorts of tape."
With what has been described as a deep bone bruise in his knee, Braham may miss more than a couple of weeks. Head coach Marvin Lewis indicated as much when he said, "We could play without Richie this week, and for sure in the future."
What should help in Pittsburgh is that Lewis expects left tackle Levi Jones (ankle) to return to the starting lineup. With the bookends Jones and Anderson, quarterback Carson Palmer got sacked just three times in eight quarters against the Steelers last season.
What doesn't help is the possible loss of Perry. Not only is he the kick returner, he's also one of special teams' top cover guys. And if he can't go with Antonio Chatman (groin) and T.J. Houshmandzadeh (heel) already questionable, the Bengals may have to dip into the practice squad to get another receiver.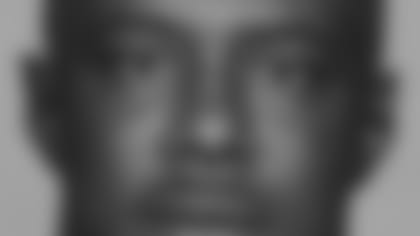 JacksonSOUTHERN STYLE: Bengals strong safety Dexter Jackson says he's a country boy who has his own southern remedies to cure a sprained ankle. Lewis says it's likely he won't play this week, and the question is if it will be two more weeks, four, or what. Jackson says its just a sprain. Not a high sprain, and there aren't any tears. But Jackson doesn't know how long it will be and he said after the game, "If I was Miss Cleo, I could tell you."
What he did say is that he's disappointed because in his first year with a new team, he wanted to show he'd play hurt. "All I've heard about since I got here is the Cincinnati-Pittsburgh rivalry," he admitted Monday.
Bengaldom is immediately concerned because now the secondary is almost back where it was last year with Kevin Kaesviharn filling in for an injured starter. But as Jackson said, free safety Madieu Williams is there and he wasn't last year, and Kaesviharn does bring 38 NFL starts into the arena.
In the six quarters the Bengals played with Jackson, the longest passes they allowed were to running backs Larry Johnson (25 yards) and Reuben Droughns (24). But when Jackson was out of there, the Browns' Charlie Frye hooked up on a 75-yard throw to wide receiver Braylon Edwards.
That's why the Bengals signed him from Tampa Bay. Stop the big play that haunted them down the stretch of last season. Jackson's Tampa Bay defense led the NFL last year in giving up the fewest runs of at least 20 yards with three. In two games this year, the longest run the Bengals have allowed is 18. JohnsonCHAD REBOUNDS: Chad Johnson says he didn't know Brian Russell, "but I do now," after the Browns safety popped him in the chin and gave him six stitches on the last play before the two-minute warning Sunday.
Russell also gave him glassy eyes and a case of amnesia, causing Carson Palmer to observe that Johnson was acting "loopy." But he returned Monday with all his senses.
Johnson said it was not only a clean hit, but the biggest hit he's ever absorbed.
"I haven't been hit since I've been in the league; there's my one," Johnson said. "He has a great story to tell his grandkids. 'I wasn't able to stop 85, but I did knock him out.' "
Actually, Johnson can't blame Russell.
"As a defensive back or safety who's got the opportunity to hit the person who talks the trash, I think I would have done the same thing," said Johnson, who compared himself to a young Roy Jones learning to take a punch. "On a serious note, it's not very often I do get hit. I'm able to protect myself at all times."
Johnson says the Bengals have to win these early division games because, "it helped us out in the back end and we won the division," in '05.
Johnson has two 100-yard games against the Steelers, but none in the last five. Although he had four for 94 yards in last year's first game against them, one came on a late 47-yarder.