 INDIANAPOLIS — While Marvin Lewis predicted that his defense will be better in 2007, he left no doubt that he's expecting more from individual players such as end Justin Smith and cornerback Deltha O'Neal and that tackle Sam Adams and linebacker Brian Simmons are at pivotal moments in their careers.
Simmons said Friday he's frustrated to hear concerns about his productivity but agreed with his head coach that it's a big year in his career. But in his mind it always is.
Simmons, heading into his ninth season as the man who has played more games in the Bengals defense, turns 32 in June and is coming off his least productive season. But he still finished fourth in tackles with 78 despite missing what amounted to seven games with a shoulder stinger that hampered his arm.
Adams, who played all 16 games despite needing arthroscopic knee surgery, turns 34 the same month as Simmons a season after he hobbled to just 25 tackles. Lewis joked that Adams' 350-pound body "is abusive," but that he doesn't abuse it. Both players had scopes to clean out their knees this offseason.
"Both guys are very smart guys and realize you have to do other things as you get toward the end," Lewis said here during the NFL scouting combine. "This is kind of (Adams') last hurrah. Go out with a blaze of guns. He has to put all his eggs in this basket and get himself right and have a better season. (For Simmons) it's kind of the same thing. They're at an important point in their careers."
Simmons, signed through next season, missed just one game in the previous five years before getting hurt in a stretch that took him out of five games and severely limited him in two games before he started the last three games.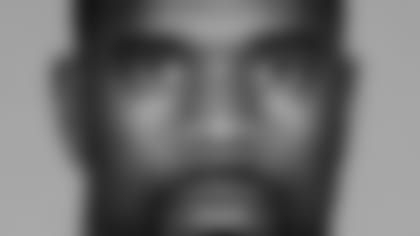 "Yeah, I wasn't as productive but how many guys miss seven games and have the same production?" Simmons asked. "The frustrating thing to me is to hear that people are talking about my lack of production in the building. I'm not an old player. I keep myself in shape all year and do what I have to do. I know it's a big year. Every year is a big year."
Some look at Simmons' situation as an example why the Bengals linebackers have struggled at times because he was switched all over the place in 2006 in all three spots. When Odell Thurman's problems surfaced late in the spring, Simmons moved from the right side to the middle and started the first four games there. Then he took his first snaps ever at strong side backer mixed in with some right before ending up back in the middle.
Last month defensive coordinator Chuck Bresnahan mentioned he would like to stabilize his backers in one spot.
"There's no doubt that we have the talent on this defense to win," Simmons said of a unit that posted its first shutout in 17 years and allowed just 17 points in one three-game stretch before finishing 30th in the NFL. "We have to play more consistently. We have to clarify what we're doing and who we're doing it with and just go play. This year is no different for me. I'm doing what I've always done to get ready. Honestly, every year is a big year so it's going to be no different for me."
Lewis continues to call out O'Neal, a two-time Pro Bowler who lost his job last season.
"He's at a point in his career where it's time to step up and become the kind of player where production and ability match," Lewis said. "He had injuries (knee and shoulder) from training camp on and it affected him and he didn't play very well. He's got to have a great offseason. Get yourself as physically prepared as any offseason you ever have. You proved a couple of times that you can play at a pretty high level. Now prove it consistently." While Lewis praised Smith's work ethic, he also said players and coaches are going to look at him differently now that he's been tagged as the team's franchise player in free agency. Lewis said, "we have to help him get better," in order to get more sacks and make more plays.
"With being a franchise player comes a lot of responsibility. That means you are the bellcow day in and day out and that means you're one of the best players in the National Football League," Lewis said. "You're labeled that way. Not only (coaches), your teammates are looking at you that way. For Justin, you can't put it on a guy who'll work any harder."
QB LOOK: A league source said Friday that backup quarterback Anthony Wright isn't expected to return to the Bengals, leaving Doug Johnson as the only guy behind Carson Palmer.
The club is perusing quarterbacks here to see if there is anybody worth drafting in the second day, but look for them to also pursue another veteran. Still, they'd like to get some youth behind Palmer.
It won't be his younger brother.
Last month at the Senior Bowl UTEP's Jordan Palmer expressed the hope (as did Carson) that he wouldn't end up in Cincinnati because both want him to play and they want to play against each other. The club has had some concerns, too, and on Friday Jordan Palmer said about the only thing he knew is that he won't be in the Bengals training camp.
So others Cincinnati may possibly consider as late-rounders are Matt Gutierrez from Lewis' alma mater of Idaho State, and BYU's John Beck. NFL.com draft analyst Gil Brandt pegs Stanford's Trent Edwards as a guy on the rise.
"He's got Jay Cutler kind of talent," Brandt said of the Broncos rookie. "He did a lot of good things on a bad team. He's got a lot of upside." POLLACK UPDATE:
Lewis bumped into one of linebacker David Pollack's agents here Friday and told him to tell his client not to rush his decision on his future and to take all the time he needs before figuring out if he'll retire after fracturing the C-6 vertebra in his neck last season.
There simply isn't enough medical information yet as Pollack continues to rehab.
"He could make (the decision) in June, he could make it in July, he could make it in August, he could make it in September," Lewis said. "You're going to get frustrated if you keep asking."
Lewis said from what he's been told Pollack wouldn't miss the entire season if he decides to come back. There are indications he very well could miss the first six weeks of the season on the physically unable to perform (PUP) list.
SLANTS AND SCREENS Even though Rich Braham has retired, Lewis is mindful that he's still living in Northern Kentucky for at least another football season before he moves back to West Virginia. And he's going to try to get Braham to talk to his protégé, Eric Ghiaciuc after a season he started 13 games at center in Braham's place.
Lewis said he's challenged Ghiaciuc to improve on the mental part of the game after he impressed the club with how he physically handled much bigger players. Braham is the blueprint for the savvy, veteran play-caller in the middle of the line and a guy teammates like right tackle Willie Anderson says spoiled everyone on the line because he could tell everyone what they were supposed to do.
"We've got a guy that's on the other side of the river ... (who can) grab him once in awhile because he'll be bored out of his mind," Lewis said. "(He can) lean on Richie a little bit and spend some time with him. Why do you see the way you see some things? It's a real confident (boost) not only for the line but for the guy with his hand underneath his butt all the time (and) that he's got confidence that way. They've got to continue to grow together just like that bond between Richie and Carson." Left tackle Levi Jones is working a football camp in his hometown of Eloy, Ariz., this weekend and the Bengals should know after a doctor checks his knee next week if he's going to need another procedure. Jones missed nine games and the second half of the season finale after a knee scope repaired some damage.
Lewis said Jones decided after the Oct. 15 injury to undergo a procedure that would get him back on the field as soon as possible, but he may need more work done. Whatever happens, Lewis said Jones will be ready for training camp. Running back Chris Perry has had the screws removed from the plate in his broken lower leg and remains the only player not expected to be ready for the May camps. Right guard Bobbie Williams had a scope on his shoulder and ankle and left guard Eric Steinbach had hand surgery.