Joe Mixon danced at his coming out party.
Andre Smith has seen all sorts of backs run for 100 yards for the Bengals from his spot at right tackle. He was there when Cedric Benson put up 179 yards in a play-off game, when BenJarvus Green-Ellis went back-to-back for 100 for the first time in his career, when Jeremy Hill became the first rookie back since Paul Robinson in the first year of the franchise to put up a pair of 150-yard games.
During rookie Joe Mixon's first 100-yard day that fueled Sunday's 30-16 victory over the Browns at Paul Brown Stadium on 23 carries for 114 yards, Smith told running backs coach Kyle Caskey he was getting nostalgic.
 "Today reminded me of the way Cedric ran the ball," Smith said. "You know we're going to run it, it was very similar to him. That's what I told Kyle. It feels like it did when Ced was running the ball. The way he runs hard, gets four or five here, breaks one off for 10 or 15. It just had that kind of feel."
Ah, the old days. Remember how all is right with the world when you run the ball? Remember how running the ball solves more problems than insurance, and Dr. Phil combined?
Remember when Benson knocked the helmet off of Steelers Pro Bowl safety Troy Polamalu late in the 2008 season during one of those runs to set a tone for the coming games?
There was Mixon on Sunday on second-and-10 from the Browns 25 with 3:48 left looking to drain the clock and protect the Bengals' seven-point lead. And there he was lowering his shoulder at the end of the run and popping the helmet off Browns hot rookie safety Jabrill Peppers.
Your star receiver bracketed when A.J. Green is held to five catches for 66 yards? Fine, rush for a season-high 152 yards. Adam Jones' 55-yard punt return gets called back because of rookie tight end Cethan Carter's penalty? Run for 5.1 yards per carry. Your own defense gives up 169 yards rushing for 5.5 yards per carry? No problem. The run sets up the pass, like slot receiver Tyler Boyd's eight-yard touchdown catch off play-action that finished off the Bengals' first drive of the day.
"They all came in for the run," Boyd said. "I just faked blocking, popped out and I was uncovered. The safeties were wide."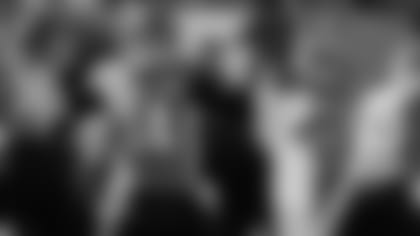 Andy Dalton is now 11-3 against Cleveland.
No sweat. Just make sure you hit that 152 mark. Green and quarterback Andy Dalton have never lost their 20 games in regulation when they hit that number and in his 15 seasons head coach Marvin Lewis has only lost three of those 44 games.
And when the Bengals rush it at least 30 times? No problem. After his career-long 25-yard scramble up the middle in the first half gave them 30 runs exactly, Dalton is 43-5-2 when his team runs it at least 30 times.
"It's good to get some momentum (in the run game) going into next week," said left guard Clint Boling , whose crushing block ignited the last drive for running back Giovani Bernard's 15-yard screen, simply an extension of offensive coordinator Bill Lazor's run game.
Next week? Boling speaks of next Monday night when the AFC North-leading Steelers test this 5-6 Bengals' post-season flirtation.
"Next week is huge," Mixon said. "We just have to keep trusting and believing."
 That's the kind of feeling that has been beginning to sizzle in the run game the past couple of weeks. Before they went to Tennessee three games ago Mixon began informally touching base with his offensive line during the offense's causal Friday get-togethers in the team meeting room.
"No big deal. It wasn't anything dramatic like a player-only meeting or anything like that," said center Russell Bodine. "We just get together as a group each week and we were telling him along the lines of you don't have to hit a home run every play. Push that three to five, five into seven. Every yard matters, especially in those last drive situations. You definitely saw him do that today. Running people over at the end of plays and being physical with the ball."
Mixon says that even though the receivers are also in there, the sessions have been a big benefit to him and Bernard.
"It gets everybody on the same page and we're just going over stuff," Mixon said. "It's been beneficial."
The word is that the past few weeks Mixon has become more adept at "pressing," his runs as he reads his linemen and it's made it easier for him to read the linebackers.
"Pressing the hole. It makes it better for the linemen getting to their combo blocks and getting up to the linebackers," Mixon said. "Doing that and trusting. Staying in my tracks. Press to the hole. I haven't been really waiting; it's just not trusting the tracks. But it's been happening the last two or three weeks and we're getting better day-by-day, week-by-week."
Bodine says it's probably just a sign of more patience. But whatever is, the 6-1, 230-pound Mixon showed just how talented he is.
"He's special," Bodine said. "He can do things a lot of guys can't do."
If there was ever a moment the Bengals needed a shot of raw Benson-like power, this was it. The Bengals are still on pace for their worst rushing season and after gouging the Browns on five yards per carry, he's still just at 3.2 yards per carry for the season.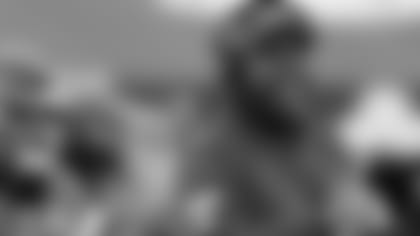 Marvin Lewis is now 6-0-1 against his old assistant coaches.
But the winless Browns have been no joke against the run. They came into the game leading the NFL in limiting yards per carry and they had their best two defensive linemen that didn't play against the Bengals back on Oct. 1, tackle Danny Shelton and end Myles Garrett.
Enter Ryan Hewitt, who hasn't been played as much the past two seasons after the Bengals made him one of the highest-paid fullbacks in the league. This season he had only played 52 snaps heading into Sunday.
But in what looked to be an effort to give Mixon more room out of the "I" formation behind a fullback, Hewitt played 14 snaps and he was more than conspicuous in that last drive when the "I," was on the field when Mixon killed the clock on runs of 15, 14, and 11 yards.
Of course, maybe that's because they were in four-minute trying to kill the clock, when Bodine says, "Everybody knows what's coming." All of which makes the run game's effort even more impressive.
The first two runs were those isolation plays where Mixon follows Hewitt up the middle. The last one, which went for the clinching touchdown with 2:37 left, was a pitch to the left and Hewitt, Bodine, and left tackle Cedric Ogbuehi cleared the way.
And Mixon, who spread out Oklahoma to glory, thinks running behind a fullback is just fine, if just a little new.
"Just follow Big Rhino and he leads me to the promised land," Mixon said.
Irony of ironies. Hill went to the promised land behind the "I' formation in 2014 behind the rookie Hewitt to become the first Bengals rookie to rush for 1,000 yards in 20 years under offensive coordinator Hue Jackson and on Sunday it helped steal the clock from Jackson as the Browns head coach watched helplessly.
"It was nice to be able to get that big personnel in there," Hewitt said. "I think it's the first time you've really seen Joe get that opportunity for those straight down-hill runs. It was good. They gave us a good front to do it and we made hay."
The Bengals hadn't run many of those isolation plays with Mixon behind Hewitt. Mixon doesn't think they ran them until the last drive. But with the game on the line Sunday, they did.
"It's been part of our game plan, but circumstantially we haven't been able to that. But it's nice to be able to line up and do that again," Hewitt said. "(The pitch) was sweet … I think I just found a gap and I figured Joe was right behind me reading it the same way I was, so I just pulled the trigger and hit some guys and I think he just made the rest."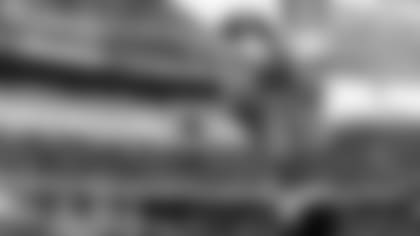 Tight end Tyler Kroft caught his fifth TD of the season to add to his 31 catches.
Bodine escorted Mixon so well into the end zone that it almost looked like he tackled him. But Bodine had ferreted out a zone blitz and got a block on linebacker Joe Schobert.
"That wasn't quite intentional," Bodine said. "I was just really trying to push him by and when I pushed him he cut back underneath him and ran right into me. It was everything I could do to hold him up with one arm.  Big for the team. Big for him.
"We haven't done a whole lot different. You kind of just emphasize every man do their job."
And they've known the 21-year-old Mixon has man-sized talents. He also accounted for the Bengals' longest play of the day, a 36-yard screen pass that was much like Bernard's 61-yard TD stroll in Cleveland.
"They sent the SAM and WILL," said Mixon of the backers, who also found time to chip one of the blitzers on the play. "It's probably how I've grown in the offense. Early on it was a little bit shaky because of time being with the starters and I wasn't a starter. It was a little shaky. Now we keep building week-by-week."
Yes, he's getting more in tune with the offense, but what about the sheer talent?
"A combination of everything. He's got the size.  He's got the patience. He's got the footwork. He's got the vision," Hewitt said. "He's fun to watch."
Even a talent such as Green can agree.
"Very special," Green said. "From day one we knew we had something special back there. Just give him a little crease and he can take it all the way."
Cincinnati Bengals host the Cleveland Browns at Paul Brown Stadium in week 12 of the regular season.