Andy Dalton is going to be looking for rookie Joe Mixon out of the backfield. Not to mention rookie wide receiver John Ross.
Many of the Bengals rookies returned to mingle with the veterans for the first time Monday during off-season workouts (enough that five of them signed their deals) and quarterback Andy Dalton was able to look them in the eye instead of text them.
Which is how he communicated with second-rounder Joe Mixon, the Oklahoma running back, during the rookie minicamp.
"I mean, that's part of his job, to look out for us and see what's going on. That's what he was doing," Mixon said. "I thought it was cool. I'd never talked to him before. For him to be sending text messages, it was cool."
Dalton could only shake his head. Mixon is the youngest Bengal, not turning 21 for two more months. Dalton turns 30 when the Bengals play their seventh game of the season against the Colts at Paul Brown Stadium.
Kids today. So Dalton was just checking in and up. Tra Carson of Texas A&M, last year's rookie practice squad running back, has taken Mixon under his wing and helped get his fellow southwest big back settled with the playbook and team space mechanics. But Dalton is watching.  
"Just that we were getting after it and going to work, working hard and trying to get in that playbook and learn everything, that everything was going good," said Mixon of what he texted back to his new quarterback.
But Mixon, known for his lethal pass catching for the Sooners as well as his nearly seven yards per carry, got one of the most important messages in person. It didn't take Dalton long to let him know he was going to throw him the ball.  
 "He did today. And that was cool," Mixon said. "(He said) 'Just go out there and run hard,' and at the end of the day he'll throw the ball for me to catch it and I'll go out there and finish."
Dalton may have a decade on Mixon, but even though the first two picks were Washington wide receiver John Ross and Mixon and long-time offensive linemen Andrew Whitworth and Kevin Zeitler have departed, he doesn't see this offense undergoing one of those massive changes. Not like the one when he and wide receiver A.J. Green were drafted into an offense run by a first-year NFL coordinator in Jay Gruden.
Not with Ken Zampese going into his second season calling the plays and Dalton being with his first NFL quarterbacks coach all seven of his seasons.
"We're younger. We lost two guys on offense – Whit and Kevin – and so yeah they've been here awhile but I wouldn't say that's a complete overhaul of the offense," Dalton said. "I think 2011 was different because you had a different quarterback you had a different receiver. I wouldn't say it's a big change, but some of the guys who have been here for a while aren't here anywhere."
But Dalton admits that adding Mixon, advertised as the Bengals' answer to the Steelers marvelously versatile running back Le'Veon Bell, and Ross, the fastest man ever at the NFL scouting combine, makes them a different offense. College rules prevent Ross from attending PBS again until after his June 10 graduation, but he's here in spirit.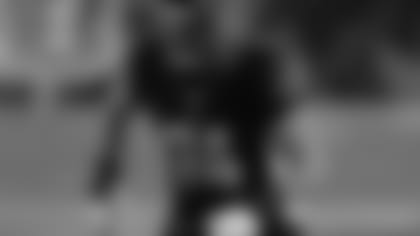 Dalton has faith enough in his new tackles that he won't change his game. Jake Fisher has made three starts for him at right tackle.
"We're faster obviously. With John Ross' speed that will be a big factor. Teams will have to know where he is because of that speed," Dalton said. "It may level out some of these safeties who are tilting toward A.J. Now when you've got a guy who can run like he can you've got a big threat going deep. I think that's one of the big things we'll have is speed on the field. I would think that with (Mixon's) versatility – the ability to run and catch – I think that's going to be big.
"For (Zampese) it was the first time doing it and going back he's seeing things we could have done better as an offense, things he could have done better and things we maybe could have streamlined," Dalton said. "All the different things you think about during the offseason. I expect us to take a big jump. I think with the talent that we have we can do that."
It all comes down to his tackles, of course. For all six of his seasons Dalton's blindside has been protected by Whitworth's massive, calm competence. Cedric Ogbuehi has made one NFL start over there and Jake Fisher is going to be making his fourth at right tackle in the Sept. 10 opener against Baltimore   at The Paul.
 "I totally expect them to get their job done," Dalton said. "I'm not going in saying, 'Oh I've got to be completely different.'' They're going to be just fine."
It will help if Mixon picks it up quickly enough for him to throw it to him.
"The biggest thing for him is coming in and picking up everything quickly. The quicker he picks things up the more we'll be able to do with him," Dalton said. "From what I saw in college and one of the big reasons we brought him in is because he can do both. One of the things that helps with a guy that is versatile is you're not tipping anything – you could be running the ball and you could be throwing it."
Catching the ball means something to Mixon. The YouTube connoisseur of running backs says Hall-of-Famer Marshall Faulk ("one of the best ever") was his favorite guy out of the backfield. He says he'd confer with the Oklahoma receivers and their position coach about route running and pick brains on how to hit landmarks and cut in and out of breaks.    
"You can't be one dimensional," Mixon said. "You see a lot of one dimensional guys in the league or in college or in high school. Anybody can run the ball, but that's what you do to separate yourself. You have to have an all-around, complete game. That's what I try to do."
Dalton is confident the locker room elders have the back of the youngest Bengal, the most scrutinized rookie in the league because of off-field baggage stemming from an incident his freshman year at Oklahoma.
"I think he understands the situation he's in and what he did and I think he will try to do everything he can to make it as good as can be," Dalton said. "It's unfortunate that it happened, but we have a lot of great guys in this locker room and a lot of great people that can surround him making sure he's doing all the right things. It's good for him to get in the locker room and get around guys and get back to playing football again.
"He's been given a second chance. People may say, 'Well, I wish he wasn't here.' People may say, 'I'm glad he's here.' But he's here regardless, so I think now for me I'm going to be the best teammate I can be, and be someone that can show him how to handle yourself … I think he's willing and I hope he's willing, and if he is then he could have a good long career because he's a talented player."
 On day one, Mixon had no mixed messages from his new quarterback.
"He's a cool dude," Mixon said. "Very laid back, but he's there to get the job done."