(Where are they now? In the first installment of a season-long series, Bengals.com endeavors to find the stripes of 1988.)
Sam Wyche, who could have been elected mayor, congressman, and U.S. Senator from Bengaldom 20 years ago this November, has already come up with a slogan in his race for the District 3 seat on the Pickens County Council.
"Elect Wyche: He has no experience. Let's try this for awhile," he says with his deadly deadpan.
Or as his former running back, Stanford Jennings says of an old teammate that served on Cincinnati City Council, linebacker Reggie Williams, "I always knew Sam had a soft spot for Reggie."
But this is absolutely no joke or pie-in-the-sky crusade or after-dinner card trick, all of which Wyche was known to concoct during his eight seasons as the Bengals head coach.
"He's very electable. He's got a better than even shot," says Connie Bowers, one of the movers and shakers in the upstate South Carolina burg of Pickens that has become Wyche's home and the man who approached him about running against the incumbent in the June 10 Republican primary.
"I didn't know if he'd do it," Bowers says. "He's very involved in the community. He's someone known to us all. He volunteers at the high school. It's a conservative place, but we're also looking for someone progressive."
If there are any doubts about how well Wyche would do in public office, you only have to look at his AFC championship team of 1988 on, suddenly, its 20th anniversary.
"He's smart, he's funny, he's compassionate and people like him," says Jim Breech, the kicker on that team. "I think he'd be great and I would think he could win."
Look at how he crafted, coaxed and cajoled a delicate coalition to within 34 seconds of a Super Bowl title with the political skill of a big-city precinct captain.
The team had been torn apart by the 1987 strike, not to mention a 4-11 record, and was a quarterback sneak away from implosion.
Or, at the very least, a fractious convention fight.
But Wyche boldly began training camp by not only rooming the offensive players with defensive players, but black players with white players.
Talk about playing the race card in South Carolina.
Yawn. Sam's been there, done that. And done it better because he brought people together instead of the other way around.
"As an African-American, I thought it was a great idea and it really helped," Jennings says. "But also the strike was definitely us (players) against them (management) and Sam was quite obviously one of them. But he started with a clean slate and put everything out in the open."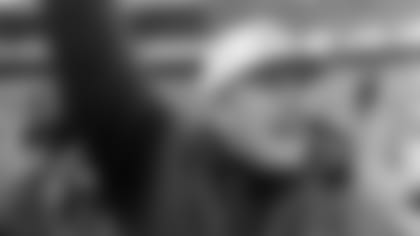 Wyche celebrates the Bengals 1988 AFC championship. (Getty Images)
Truth be told, Wyche, 63, would give anything to be back in the NFL coaching. It's what he knows and does best. Looking back on it, Breech now thinks Wyche's coaching is underrated.
"That team," Breech said, "was well coached. You look at what we did offensively and nobody was doing what we were doing."
Wyche hasn't had a sniff since his stint as the Bills quarterbacks coach in 2004-2005, a curious absence in a quarterback-starved league where his inventive no-huddle offense of the1980s has become a 21st century staple and where he coached such diverse MVPs as Boomer Esiason and Joe Montana.
"If I can't coach," he says, "I want to be busy doing something. A couple of unrelated people came to me about running and it seemed like there was a need."
Oh yeah, he knows all the political side pockets from his Hustler days as an NFL head coach.
"The only guy I ran it by was Boomer," says Wyche of the roommate plan. "Because the one thing you can't have is an unhappy quarterback. I told him I was thinking about rooming him with Stanford. And Boomer said, "That's the guy I was thinking of.' "
Twenty years later, Wyche knows his town the same way. Pickens, 3,000 strong, is the county seat of Pickens County, which has about 11,000 people in what Bowers calls "a rural" setting.
Well, first it was wife Jane's town. And still is.
"Every third guy I meet dated her in high school," Wyche says, his tongue still always near his cheek.
The Wyches are the same folks you knew in the Cincinnati suburb of Wyoming all those years ago. Every year they host a Meals on Wheels fundraiser with an oyster roast at their home. Wyche, whose Cincinnati charity reached out to the homeless, is on the Meals board. He's also a bank board member as well as the nation's most experienced high school assistant coach as a volunteer for the Pickens High football team, as well as a substitute teacher.
"This is a growing area. The Carolinas have a good climate and good economics," Wyche says. "We don't live in a hurricane alley. It's mainly middle class and blue-collar, but there are some gated communities that are here now.
"I'd like to help draw some manufacturing jobs. I've been lucky enough to live in a lot of different places and make some contacts and I'd like to be able to see what could come of that. To see if we can find companies that are expanding and would be interested in moving south."
Along with Bowers, a member of the Pickens City Council, Wyche was approached by people like Oliver Neeley, recently retired as the 20-year clerk of courts and known as "The Big O." Neeley is also a former chief of police in Pickens.
"I think Sam can win because even though everyone knows him, he doesn't come across high and mighty," says Neeley, who also drives the Pickens football team bus. "He comes across as the typical guy."
Wyche drives his truck to the away games with the equipment that won't fit on the bus. And Neeley says Wyche buys some of that equipment, such as the giant cooler the team can bring on the field.
Equipment figures to be an issue in the election since there looks to be budget decisions with fire departments.
"If he wins the primary," Neeley says, "he'll win in November pretty easily."
You'd figure, if anything Wyche would have run as an independent after years of telling officials, owners and commissioners just exactly what he thought. Word is that when the Bengals opted to cut Jennings before the '91 season, Wyche disappeared for a few hours in heated disagreement.
And it cost him the biggest fine in NFL history at the time (a $27,000 game check) to tell Paul Tagliabue what he thought of the league's policy on women media in the locker room.
Plus, the no-huddle didn't exactly come out of the conservative plank.
"I'd say I'm a fiscal conservative," Wyche says. "I don't think there should be waste. I guess I'd say I'm progressive on issues like development and roads."
Just the kind of candidate Bowers seeks.
"We want our area to keep up with those around us," Bowers says.
Maybe Wyche's deadpan is turning into deadspin. Even though he's got a grasp of what it takes to win in June (he's got the phone numbers of his supporters scribbled on paper but nearby), he says he has no strategy.
"I never start thinking about it until third-and long," he says.
Breech has no doubt it will be complete.
"If Jesse Ventura can be elected governor of Minnesota," Breech says, "then Sam is going to win, too."