Tennessee's Derek Barnett got out of his sick bed Sunday to run 4.88 40.
INDIANAPOLIS - The Bengals went to the NFL scouting combine looking for edge rushers and the question isn't if they're going to get one, but when?
"Can we get two of them?" asked defensive coordinator Paul Guenther during a break in workouts.
Yes. Maybe they even get the first one at nine. Certainly two by the end of the fourth round, especially with two fourth-round picks.
But there's no question about this. They're looking at guys that don't look like their recent top picks at defensive end since they took the 6-7 Michael Johnson at the top of the third round in 2009, followed quickly by 6-6 Carlos Dunlap in the second round of 2010, 6-8 Margus Hunt in the second round of 2013, and the 6-6 Will Clarke in the third round of 2014.
Thanks to the spread of the spread offense in college football and NFL teams playing pass defense nearly 70 percent of the time, it is in to be a "tweener."
 Ten years ago at the combine, maybe even five, to be a tweener in the Bengals 4-3 defense was a death knell. It meant a guy was too small to play end and not fast enough to play linebacker. Or not strong enough to play tackle and not fast enough to play end.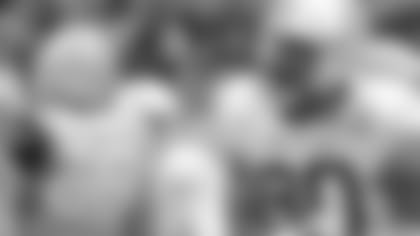 Song of Solomon: embrace the tweener.
"I don't take that as a bad thing," said Stanford's Solomon Thomas, a 3-4 tackle type at 6-2, 275 pounds. "I take it as any team can draft me. I'm not labeled to a 4-3; I'm not labeled to a 3-4 team. I can play any system team and I can play any position on the D-line."
A tweener used to be sentenced to the second round at least and often lower because how could you draft a guy and give him millions when he was only going to play primarily on passing downs? Easy now when the nickel package is on the field two-thirds of the time. Not to mention the rookie salary scale.
"Tweener is an interesting conversation. Especially in an evolving league," said the NFL Network's estimable Mike Mayock in his State of the Combine Address this weekend. "This conversation could be for any position. There's a lot of quote tweeners out there.
"I look at (Missouri defensive tackle) Charles Harris. You look at (Wisconsin defensive end T.J.) Watt. You look at a bunch of those edge guys and you say, 'O.K., what are they?' Can they stand up? Can they do both? Which ones are 4-3 ends only and which guys can stand up? I think that whole thing is changing. What I would tell you is I go back to what you do best. The Cincinnati Bengals might like long defensive ends like 260. But if you like Derek Barnett, who is a little shorter, he's a hellacious pass rusher. The 3-4 teams might like him and the 4-3 teams might like him."
  How far have we come? When asked during his combine media break if the ninth pick had to play all three downs, Bengals head coach Marvin Lewis said , "No, not necessarily."
He won't have to worry about fitting in Thomas because he'll be long gone by No. 9. He will have to take a look at Tennessee's 6-3, 272-pound Barnett (when he's not sick) because he'll probably be available. So will Michigan's Taco Charlton, who is the closest fit to the Cincy prototype at 6-5, 272 pounds.
In rounds two to four they'll be looking at such diverse types as 6-4, 300-pound Chris Wormley of Michigan, 6-3, 255-pound Dawuane Smoot of Illinois, 6-4, 250-pound Derek Rivers of Youngstown State, and  6-4, 262-pound Tarell Basham of Ohio. All guys that would play end if drafted by the Bengals. First, most likely as a situational pass rusher, and then hopefully evolving into guys that can hold the edge on the run.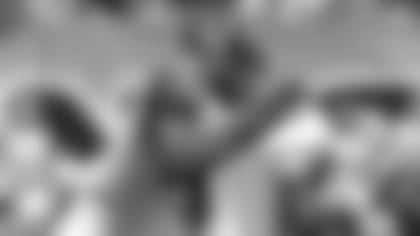 Michael Johnson started the long trend.
Indeed, the 4-3 end seems to be having a renaissance of sorts.
"That's one of the things about college football," said Vikings head coach Mike Zimmer, the former Bengals defensive coordinator that loved the long edges. "Going back to the nickel position, even a lot of these 3-4 teams end up being four-down as soon as you go to nickel. In college, there's a lot of four-down defensive linemen."
And all these guys during their combine media availability, so well-schooled, so well-rehearsed, hit you with the key word.
"Just my versatility and how hard I play," said Thomas when asked about his best attributes.
"I've heard a lot of different things," said Wormley of how teams view him. "4-3 defenses can see me as an end or a 3-tech tackle, and 3-4 defenses see me as a left end, so there's a lot of versatility I think within myself."
 "I'm versatile. I can do both if I need to," said Basham, a 4-3 end getting some play as a 3-4 linebacker. "There's no one I prefer more than the next. I just do whatever I need to do to get to the quarterback and make plays."
As Mayock says first things first. And No. 1 is "if you're a hellacious pass rusher."
Bengals director of player personnel Duke Tobin has watched the V-word evolve from a demerit into a plus.
"Are we open to smaller guys? Sure. Is the game changing? Yeah. We're not ostriches. We don't have our head buried in the sand," Tobin said at his combine availability. "The game is spreading out just like the college game has spread out; just like the high school game predated the college game to spreading out.  Now the college game is kind of driving our game into a similar mindset.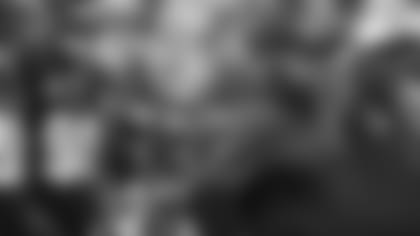 Head coach Marvin Lewis and defensive line coach Jacob Burney seek some pop off the edge.
"And so you end up with only two linebackers playing much of the game and you end up with five DBs playing most of the game. You end up with some undersized rushers that are also covering backs and playing in a two point stance. We're aware of the trend and the most important value really a defensive end can have is pass rush and then if he can play the run, all those things factor in to how good the guy can be, but pass rush is king right now."
Tobin admitted edge rusher is one of the toughest positions to evaluate because of the varying abilities and measurements.
"You have to fit it within your scheme," Tobin said. "Are you willing to take an undersized guy? Do you want to take a full sized guy? How often is he going to play? Is he going to be in the linebacker room or the defensive end room? Is he on the line of scrimmage or is he off? Is he going to be off the field on first down and on the field on third down? Or is he an every down player? Ideally the higher you take a guy you want them to be an every down player."
Tampa Bay defensive line coach Jay Hayes, who oversaw the Bengals' evolution to basketball ends during his 2003-15 tenure in Cincinnati, saw it done a different way with the Bucs last season when they took Eastern Kentucky's Noah Spence in the second round. At 6-2, 251 pounds, Spence had 5.5 sacks for Hayes as a rookie.
Instead of being an every-down end like Dunlap and Michael Johnson, Spence is what Hayes calls "a DPR. Designated Pass Rusher."
"Some would say he's a 3-4 outside linebacker. What he is is a DPR," Hayes said during a break. "He puts his hand on the ground and goes. Nickel guy. We put him on the field when there are three receivers on the field. When they have two tight ends or two backs and a tight end in the game, he's usually not in the game."
Hayes said adjustments had to be made so that Spence wouldn't be stranded on the bench against teams running from power formations. But he says evaluating how to use such players is always a work in progress.
"You do it during the draft, you do it in the spring, you do it in training camp," Hayes said. "Who does he practice with in seven-on-seven?  He's dropping (into pass coverage) 12 times a game and rushing the passer 50. Then I've got to call him up.in practice."
Guenther likes not having to split his players into different positions so he's seeking that end that can do it all and he says they're in this draft. He's looking for guys that can hold their own on the run, but if they can get to the passer that's going to be the top requirement.
 "You have to be able to hold up on the run. You can teach technique. There's basically three blocks you have to defend and if you can hold up ….," Guenther said. "There's guys in the league playing 255, 260. Plenty of guys … You're just looking for a guy that has the traits you're looking for on tape. You're looking for guys with long reach, but they also have to have the quickness and burst."
Zimmer, Guenther's mentor, has a 6-3, 280-pounder in Everson Griffen with 18.5 sacks the past two seasons.
"There's a lot of players in the league that are great rushers but are 6-2 and a half, 260, 265," Zimmer said at his combine newser. "But they all have the power, leverage, the get-off speed, being able to beat the guy around the corner."
But don't get too wrapped up in the Saturday and Sunday workouts at Lucas Oil Stadium. Youngstown State's Rivers was shooting for 40 reps with 225 pounds, but 30 is pretty solid to go with his 4.6 40-yard dash. He lifted the same amount as Thomas. Barnett won more points when he came out of his sick bed to break five seconds in the 40 (4.88 seconds) to show the tenacity that led to his school-record 33 sacks, one better than the great Reggie White. Charlton also broke five seconds.
Doesn't mean much. At least not for the Bengals, where game tape is king.
"I don't care if the (guy) is 5-11," Guenther said.
A look at the NFL Combine Fan Experience.