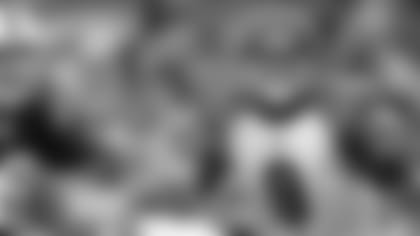 Manning and Palmer combined for 700 yards passing in last season's shootout at PBS.They are both no nonsense, no excuse no huddle, so even for an old hard-to-please quarterback Monday night is one of those no brainers to sit back and enjoy.
Even for old fussy quarterbacks for who had big Monday nights this Monday night featuring Carson Palmer of the Bengals and Peyton Manning of the Colts is one of those they circled when their broadcasting schedules came out.
"It's the one game I've been looking forward to the most," says ESPN's Joe Theismann and CBS Radio's Boomer Esiason is quite certain that two of the game's three best quarterbacks are on display in the RCA Dome.
"Those guys and Tom Brady and I'll take them any time, anywhere, against anyone," Esiason says, and Theismann believes Palmer is the more dangerous one on Monday because of the teammates he has around him.
Everyone agrees that Manning is headed to Canton and Palmer is right behind him in the motorcade headed down Interstate 70. Palmer checks into his 43rd NFL start with 74 career touchdown passes, one more than Manning had at this stage in his career.
Manning has 99 more NFL starts, but since he chopped up the Bengals into 365 yards 13 months ago, Palmer has thrown 36 touchdown passes to Manning's 30. And in between overcoming reconstructive knee surgery.
CARSON PALMER-PEYTON MANNING COMPARISON AFTER 42 GAMES:
Palmer: 25-17 record; 1,355 attempts; 877 completions; 10,132 yards; 74 TDs and 41 INTs; 92.8 passer rating
Manning: 23-19 record; 1,462 attempts; 887 completions; 10,824 yards; 73 TDs and 51 INTs; 85.6 passer rating
"It's really tough to say who is better," says Theismann, the analyst Monday night on TV. "I think it's like looking in a mirror. Both are tall, smart, stay in the pocket. Carson's progress has been slowed because of his injury, but in the last few weeks he looks so much more confident stepping into the ball and delivering it."
Theismann compares it to a Theismann-Ken Anderson tilt from the '80s when both were conference passing leaders. Esiason, the other former Bengals quarterback from the '80s who is calling the game on radio for CBS and Westwood One with Marv Albert, likens it to one of those Cincinnati matchups against the old run-and-shoot Oilers.
"I've said it before and I'll keep saying it," says Esiason, who has waved this red cape before. "Peyton Manning is the Dan Marino of his generation. A guy who is going to have all the records but may end up without a Super Bowl ring because he just doesn't have enough around him. Right now Carson has the same number of rings."
The Bengals certainly hope Manning is no Marino because they never beat Marino in their six shots at him. And Manning is 4-0 against Cincinnati, but Theismann isn't so sure that's going to stay intact Sunday.
"What Peyton has around him is diminished," Theismann says. "He doesn't have his tight end (Dallas Clark) or his third wide receiver (Brandon Stokley). Both teams have great No. 1 and 2 receivers, but the real difference comes at No. 3. The Bengals have Chris Henry and the Colts have Ricky Proehl. I mean I love Ricky Proehl, but come on."
The guy that Palmer gets compared to is another Hall of Famer, Troy Aikman, who got three rings with Dallas, a comparison Aikman said earlier this season has been seconded by none other than former Cowboys teammate and current Fox analyst Daryl Johnston.
But Palmer and Manning are doomed to be compared until Manning retires and maybe beyond since they are sharing the same decade. And stats.
Palmer is on pace to hit 100 touchdown passes in his 57th game, a game later than Manning and fifth on the all-time list headed by Marino's 44.
FEWEST GAMES TO 100 TDS: Dan Marino 44; Kurt Warner 50; Johnny Unitas 53; Peyton Manning 56; Carson Palmer 57 (projected); Brett Favre 62
After all, in their only meeting Palmer and Manning generated 82 points and combined to throw for 700 yards and five touchdowns.
"I just don't think there's much to choose from," Esiason says. "Carson is just so technically sound. Everything from his release point to his stride to the way he drops back. He's a 10 technically, so Peyton is probably a nine and a half.
"When it comes to game management, running the team, getting in and out of plays, Peyton is tremendous. He's a 10 and Carson is a nine-and-a-half just because he hasn't done it as long."
Palmer and Manning will also always be compared because of the no-huddle offense they each run. When the Bengals unveiled the version they run today, it just so happened they did it on Nov. 20, 2005, just in time for Manning's well-oiled machine run by Colts' esteemed offensive coordinator Tom Moore.
Since the Bengals refuse to talk about the no-huddle publicly, it's tough to get a handle on the similarities and differences. But Theismann disputes the notion that Manning has his entire playbook available while the Bengals send Palmer to the line with just certain packages.
Manning must, right, since he goes through more gyrations at the line of scrimmage than a Paris mime.
"No. I don't think that's why. I just think Peyton is more demonstrative," says Theismann, who argues a quarterback can have only so many plays available in such a short time.
Esiason thinks there are differences. What Manning does at the line reminds him of what he did with Sam Wyche's Bengals two decades ago and Cincinnati's current version strikes him as similar to what the Bills ran under quarterback Jim Kelly.
"The Bengals look more like the K-Gun with their three receivers and how they make the defense declare what they're going to do," Esiason says. "It seems like the Colts kind of do what we did. A lot of dummy calls at the line, trying to catch teams."
The bottom line is the only difference is probably how long they've been running it, and Manning has a few years on Palmer.
"Since both teams use it, it just shows you how much faith they have in their quarterbacks. And they should," Esiason says.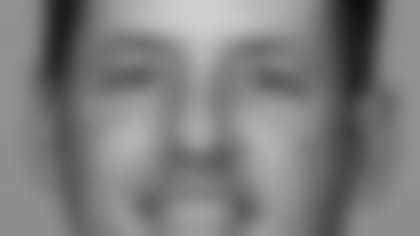 ZampeseAnd if there are times Palmer looks like a mirror image of Manning, he should. During the spring, Bengals quarterbacks coach Ken Zampese takes notes on every game Manning played the year before because of his execution and Moore's scheme.
"He's meticulous. His footwork, his play-action fake, where his eyes are and knowing what he sees with his eyes," Zampese says. "It's fun for me. You can see how long to look and when to look off. When the concepts are similar, some of the ideas carry over. He knows the game and it shows on tape."
And, judging from their quotes about each other, you can conclude Palmer and Manning may very well be comparing themselves to each other.
"He's somebody I've looked up to, watched, studied and admired. I've seen him play on tape, seen him play in person, and watched him play in college," Palmer said last week. "He's been in the league for (nine) years and been the best for six-seven-eight of them.
"He's a great leader. He understands the game inside and out, offensively and defensively. He's competitive. He knows how to win. He makes big plays, big plays under pressure and wins a lot of games. There are a number of things that makes him the best of the league."
Manning was supposed to give Palmer the FedEx Player of the Year trophy at last year's Super Bowl, but the knee injury nixed it and Manning was left to talk about Palmer at the awards ceremony at a Detroit hospital.
"We had a lot of common opponents so I watched a lot of him on tape," Manning told Bengals.com. "You're watching the defense, but you catch yourself looking at the quarterback. You look at how the Bengals attack an opponent, how Carson attacks a defense. He's really used his experience with a couple of years in the league and sitting on the sidelines one year. You can see him make really quick decisions, which is what you want to do as a quarterback. That's the thing that really jumps out. Not to mention he's got outstanding ability."
But they certainly didn't have time to compare each other in that first showdown.
"There wasn't much time to watch because the series would be over, and they were about to go in the end zone already," Manning said. "They do a good job with their offense. They've got good players. Smart players. It's impressive to watch."
Chad Johnson, one of four potential Pro Bowl wide receivers on the field Monday night, said it all about the quarterbacks last week.
"It's their show," he said, and Theismann and Esiason know who they're going to be talking about.
"It may not be a shootout," Theismann says. "But it won't be a surprise if it is."