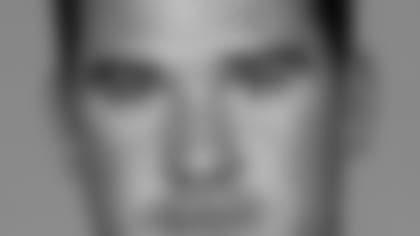 In one of his last words as a Bengal, Eric Steinbach said Tuesday he holds no animosity against the team for not trying to re-sign him before free agency opens Friday.
Steinbach, a Pro Bowl alternate at left guard the past two seasons, said he didn't know he was out of the team's plans until head coach Marvin Lewis told the media last week but, "I'm excited about testing the market."
And why not? The Bengals' reasons emerged at the NFL scouting combine, where Steinbach was being projected as one of the first players off the board at between $6-7 million per year.
The Bengals are focused on trying to get role players signed before Friday, but the agents for tight end Reggie Kelly and safety Kevin Kaesviharn said they didn't know if they could get done before the weekend.
"We said it last year; some teams don't pay guards and centers and I guess that still includes the Bengals," Steinbach said. "If other teams are willing to fight for that, I'm all for it."
Steinbach, who turns 27 in five weeks, heads into his fifth season as the top offensive lineman available because of his agility (he's one of the NFL's top pulling guards), versatility (he started at three different spots last season), and durability (he's missed just one game in his career).
But when the Bengals gave right tackle Willie Anderson and left tackle Levi Jones top five money at their positions before last season with nearly a combined $30 million payout in 2006, the writing was on the wall. Yet Steinbach still thought he'd hear something by now.
"I thought they'd make a move in January and February when the dust settled from the season," Steinbach said. "But they never did. I'm not discouraged by it at all. I kept my mouth shut. I had a contract to play for the Bengals and I wasn't going to say anything about it until it was done.
"I can see paying those two guys. Why wouldn't you pay those two guys?" he asked. "Levi's a young guy who can still play for a long time and he's protecting your biggest asset, which is Carson Palmer. And Willie is your motivational leader and locker room leader. It makes sense."
But Steinbach knows it comes down to cents, and he said that's why he couldn't let the silence affect his play.
"At this point in the season, it's not about football, it's about business," he said. "I love the city. I said from the minute I get there that I would love to finish my career in Cincinnati. I knew I just couldn't sit around and think about a contract. I had to focus on playing well on tape so that teams would be interested."
Speculation is he could end up as close as Cleveland or down in Atlanta with new Falcons offensive coordinator Hue Jackson, but he says he hasn't talked very much to his agent Jack Bechta about what may transpire Friday.
"Jack told me when the clock hits midnight that I may have to be ready to go visit some cities," Steinbach said. "If I have to go or not, that's fine. I'm ready to take my visits and talk to players and owners and find out what team is the best fit for me."
Steinbach, one of the nine Bengals arrested since Dec. 15, 2005 with a BUI on the Ohio River during training camp, believes the off-field problems contributed to the team not making the playoffs.
"You have to say that when you have that many," Steinbach said. "There are obviously issues. I think they slowly deteriorated and there have to be changes. But look at the last couple of months around the NFL and the NBA. It's all over sports. I think (the NFL) has to do sit down and come up with tougher punishment."
Steinbach knows he made a mistake and that it's an example of how media scrutiny impacts players' lives. He said he's encouraged about last week's conduct summit at the combine chaired by NFL commissioner Roger Goodell and attended by Lewis and teammate T.J. Houshmandzadeh, among other players and owners.
"It was a wakeup call," Steinbach said of his law brush. "It sounds like the league is looking to come down on it and I think you have to do something about repeat offenders."
Steinbach thinks the Bengals have to focus on the issue and from what he hears it sounds like Lewis knows he has to get tougher.
"He's a hard-nosed coach; he knows what has to be done," Steinbach said. "I think it got a little out of his reach last year, but it's still intact. He can get it back. And look at all the talent that is there."