Updated: 4-27-08, 1:40 a.m.
Saturday came and went and it doesn't look like the Bengals are trading wide receiver Chad Johnson or left tackle Levi Jones.
A source confirmed an NFL Network report that Jones has asked for a trade, but it is not a Johnson situation. Indications are that it is not a demand and although he won't be at the voluntary workouts Jones does plan to attend the June 12-14 mandatory camp and won't sit out if not traded. Ken Zuckerman, Jones' agent, had no comment when reached before the draft Saturday and Jones couldn't be reached for comment.
Jones had a public disagreement with the team last summer over his knee rehab and the fact he played sparingly in the preseason behind Andrew Whitworth and didn't start until the fourth game of the season even though he claimed he was healthy.
Jones, 28, the 10th pick in the 2002 draft, played well enough that he helped the Bengals set a franchise record for allowing the fewest sacks with 17 and was voted third-team Pro Bowler.
As with Johnson, the Bengals would face a sizeable hit in the salary cap by trading Jones. He signed a six-year, $40 million extension before training camp in 2006 and he's scheduled to make nearly half it by the end of this season.
"If they had a starter getting ready for Baltimore Monday night you would think give them as much work as possible, right?" Jones asked the media after the 2007 preseason finale. "So obviously something else is going on, so maybe you can tell me."
Jones later apologized for his remarks and Zuckerman said he wasn't asking for a trade. But he has now and he's forfeiting about $200,000 in workout bonuses to stay in Arizona this spring.
BIG BROTHER: Bengals defensive end Frostee Rucker spent a slice of Draft Day with one of the guys he calls his little brother, his former USC teammate Sedrick Ellis.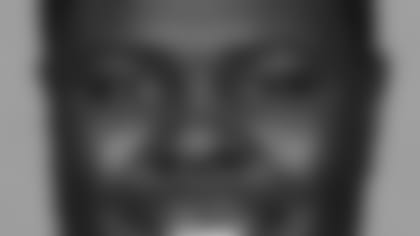 But he'll spend the next few seasons with another guy he calls his little brother, USC linebacker Keith Rivers, the man the Bengals took Saturday with the ninth pick in the NFL Draft.
"Look at them," Rucker said. "All grown up."
The Bengals also would have liked Ellis to have grown in the middle of their defensive line as the young stout defensive tackle they desperately seek. But when the Saints traded up with the Patriots at No. 7...
"I knew exactly what that meant when I heard the trade," Rucker said. "We looked at each other and knew he was gone."
But it was one of those win-win deals for Rucker. Still celebrating with Ellis, he savored the Bengals selection of Rivers two picks later.
"He's a solid guy on and off the field," Rucker said. "He was elected a captain when he was a junior. Ever year you're at 'SC, they ask you to do more and more things and he obviously did. I'm so glad we've got him."