Call him Captain Adam Jones.
Adam Jones was a little surprised. But then again, not really.
If you watched the training camp practices you could see the Bengals Pro Bowl cornerback and return man plus perfect leading with his heart. Not to mention his fire and intensity. Goading veterans with a "C'mon, beat me." Challenging rookies after a drop with a "Catch the ball, kid." Needling coaches with a "Call it."
So, no, it really didn't surprise anybody when his teammates voted Jones one of the Bengals six captains for the season heading into Sunday's opener (1 p.m.-Cincinnati's Channel 12) against the Jets in New York.
Particularly some of the other captains who have won another term to wear the "C," such as Pro Bowl left tackle Andrew Whitworth, quarterback Andy Dalton, and nose tackle Domata Peko.
Also elected again was defensive and special teams leader Vincent Rey. Right end Michael Johnson, one of six Bengals who have played on three AFC North title teams, got his first nod.
"(Jones) is a guy that has been a leader on this team. He's been here for a long time," said Dalton before Monday's practice. "Guys understand how he works. The way he goes about doing his business. I was happy for him that the guys voted for him."
It's the first time Jones has been a captain since his Westlake High School team in Atlanta won a national championship. And you could tell it means something to him.
"That's pretty cool," said Jones of the vote of his teammates. "I was very eager when I heard the news … It shows the work I've put in and the respect I have in the locker room."
Dre Kirkpatrick plays opposite Jones on the other corner and he's as close to Jones as anybody in the room, so he feels the vibe. Jones turns 33 in three weeks and most of his teammates were wowed by him as kids watching his exploits on TV and they know how much he lost and how much he's recovered in his decade-long journey to here.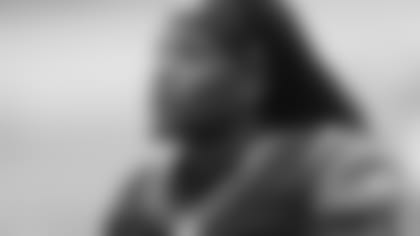 Dre Kirkpatrick salutes his friend and leader: "We're on the oppposite corner. If his heart stops beating, so does mine."
 "It's good to have a guy that's had a little adversity and he's trying to overcome that adversity," Kirkpatrick said. "Put him in leadership role and he has to hold himself up. We voted him and he has to make us look good. I feel like he's well up to par for it.
"He gets guys going that really don't want to get going. That's a leader."
It was the kind of vote that also pleased the coaches.
"Being voted a captain is the ultimate honor a player can receive from his teammates," said secondary coach Kevin Coyle. "A guy like Adam might have thought it wouldn't happen for him. It has happened and there's a reason for it. The reason is he earned it and he's worked his tail off to be real leader on this team. I was hoping it would happen. He's earned it."
Coyle, who was here for the first two years of Jones' run in Cincinnati, had been gone the last four as the Dolphins defensive coordinator. The differences from then and now strike him.
"He leads by example and the players have grown to respect how hard he works at the game mentally by studying and physically," Coyle said. "He's in the best shape he's ever been in. He's truly come a long way in earning that respect."
But it's his teammates that offered the reward and that's saying a lot where there were a lot more than six candidates.
"That's one cool thing about how we vote for our captains," Peko said. "It's not just the coaches, it's the players. It's good that you have all our players and all our teammates have your back. We've got a good group (of captains). They said a lot of guys got votes. That shows how much leadership we have on this team."
It also shows how much his teammates think of the last play of last season, when Jones stood up to a Steelers assistant coach illegally in the Bengals huddle and was, instead, flagged to give the Steelers a chip-shot field goal.
"We're beyond that," Dalton said. "I think this team is beyond that."
For Jones, Monday was no different than Sunday with the "C."
"I'm just going to keep doing what I've been doing,' Jones said. "Leading by example."