It has to be a defensive night for the Bengals when the Saints show up Saturday night at Paul Brown Stadium for that obligatory dress rehearsal disguised as the third preseason game.
The offense is going to need a cast from summer stock to fill in for all the injuries while the defense is still hanging in there with most of its prime-time players while waiting for right end Antwan Odom and SAM backer Rashad Jeanty to get off the injured list.
Plus, first-year defensive coordinator Mike Zimmer continues the rivalry with his son for already the fifth time in 24-year-old Adam Zimmer's three-year NFL career that has been entirely with the Saints as a defensive assistant.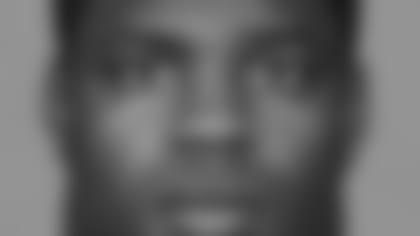 And the teams coveted the same defensive players in the draft, where the Saints took USC tackle Sedrick Ellis at No. 7 and the Bengals took his teammate at No. 9, linebacker Keith Rivers.
"We almost took (Rivers); he was at the top of our board," said Adam Zimmer, who works with the linebackers. "I really like the way he can run for a big man. He's smart and he can line up anywhere, and played on a real good defense and that always helps."
(Ellis may not play because of a gimpy ankle.)
Adam Zimmer saw the Bengals last season when Cincinnati and New Orleans scrimmaged before the preseason game the Saints won, 27-19, and he sees his father influence.
"Last year they were more catch and let them come at them," Adam said Friday as the Saints bused to the airport for the flight to Cincinnati. "This year they're more tight to the line and they fly to the ball. That's the way he's always done it."
Mike Zimmer, ornery, demanding and never far from being unhappy, actually felt pretty good about things until the second half of Sunday night's loss to the Lions when the secondary let Detroit pop some big plays and he's looking for guys like rookie safety Corey Lynch to rebound.
He wasn't all that concerned about the big plays Lions wide receiver Calvin Johnson sprung on the first-team cornerbacks early. Johnson won a 40-yard jump ball with Leon Hall and he skated away from Johnathan Joseph over the middle for a 27-yard touchdown pass.
"(Joseph) was in beautiful position, then the guy pushed him by and instead of trying to turn his body the other way, he tried to turn back around and got in trouble," Zimmer said. "He wasn't running free. We had him most of the way, but we lost him later in the route.
"I said going into the game we've got to play man-to-man because they've got two good receivers. I thought Leon was in good position, too, but the guy just made a play. Sometimes that happens."
And he'll keep pumping the man-to-man, even though New Orleans comes in with by far the most explosive offense the Bengals have seen under Zimmer. Not only is it tight end Jeremy Shockey's Saints debut, but the trio of speedy receivers in Marques Colston, Devery Henderson and David Patten is going to be a major test with Drew Brees throwing Pro Bowl balls.
Throw in that running back Reggie Bush has taken some snaps at receiver when the lighter and more improved Deuce McAllister is in the game and Zimmer knows the Bengals defense better show up.
He's got a long relationship with Saints head coach Sean Payton, two Illinois school boys who worked together in Dallas, and he has high regard for Payton's spinning wheel of Xs and Os. "A lot of formations; a lot of different personnel groups," Zimmer said. "Fast, fast tempo. They'll be a big challenge.
"We've got to keep doing what we've been doing. We've had good run fits, but we've been giving up a 15-yarder in each game. We've got to get a better pass rush and be better on third down. Except for that second half, I don't think we've had receivers running free."
With Odom (foot) now running in the pool and getting ready to move to land next week, Zimmer says he wants more production from Frostee Rucker and Jonathan Fanene at Odom's right end spot.
"No one has stood out; we've got to get more there," he said.
Zimmer unveiled his concept of using as many players as possible if they do even just one thing well. Brandon Johnson does more than one thing well (run, cover), but how is he going to get on the field ahead of Rivers at WILL backer?
So Zimmer gave Johnson the first 26 snaps of his life at SAM backer against the Lions, and both admitted he was confused.
"That's OK. It's a new position. We're looking at some packages down the road," Zimmer said.
Johnson, a bit down because he missed a couple of assignments, doesn't even know if he'll play any SAM this week with Darryl Blackstock and Ahmad Brooks in front of him on the depth chart.
But Adam Zimmer knows his dad could care less about depth charts. If Mike thinks Johnson can play, and he does, he'll play. Adam has been watching it since he was 10 years old and on the Cowboys sidelines.
"In the blood," he says, and Mike Zimmer shook his head after Friday's practice.
"He just remembers when we were winning the Super Bowl," Zimmer said. "He didn't see all the heartaches that you go through when you're younger in your career when you're trying to make a name. He didn't remember that."
But Adam has still styled himself after Mike, a man he admiringly calls "a grinder."
"He starts working at four, five in the morning and works all day," Adam said. "Sometimes he forgets the time change and he'll call me at five. The first thing he always asks is, 'Sleeping?' and I always tell him no. I'm usually up about that time anyway."
They often talk and it's Adam usually picking his brain. How do you stop this? What would you use here? And Adam gives him advice, too.
"I tell him he's a better coach when he's mean," said Adam, who can still remember a preseason game as a kid on the sidelines where Mike broke a dry board over his knee.
"Bill Bates came over to me and said, 'Can you believe your dad just broke that board?' "
Adam is actually coaching two former Cowboys that played for his dad, Scott Shanle and Scott Fujita. Shanle told Adam the other day when he looked over and saw him with his arms crossed talking on the headsets that he thought he had gone back in time five years ago.
"Same mannerisms," Adam said.
Adam is 3-0 in the regular season against Mike. Mike is 1-0 against Adam in the preseason. And the preseason is a lot easier for them.
"Yeah, I talked to him every night this week. That wouldn't have happened in the regular season," Mike said.
But they'll meet for dinner Friday night just like they would have during the regular season. This one will be a little nicer because his mother, Vicki, will also be there, and one of his two sisters is flying in for the game.
And there will be a moment Adam Zimmer has always dreamed about: In the previous four games, one of them, or maybe both, was in the press box. On Saturday night, both will be on the field.
"We'll be able to walk across the field and shake hands after the game," Adam said. "That will be a good moment."
It will be a nice end to a night the Bengals hope they congratulate the defense.