Updated: 5-19-07, 12:15 p.m.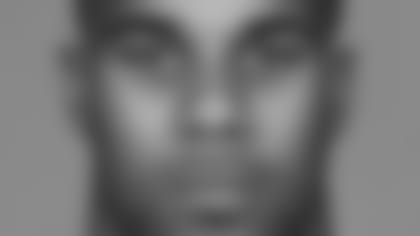 Linebacker A.J. Nicholson looks to be on thin ice with the NFL after Friday's arrest for fourth-degree assault of a woman in Taylor Mill, Ky.
With Nicholson already facing discipline under NFL commissioner Roger Goodell's new personal conduct policy, he now has as many arrests in the NFL as games played with two and could very well be suspended even before the most recent case gets resolved.
According to the Associated Press, Taylor Mill police chief Steve Knauf said police were called to Nicholson's apartment Friday by a woman saying Nicholson hit her in the face. Nicholson wasn't at the apartment, but after an officer saw that the woman had an injury around her eye, Nicholson later showed up at the police station, was arrested, and if convicted faces up to 12 months in jail and a $500 fine.
The Cincinnati Enquirer reported that Nicholson posted 10 percent of a $5,000 bond and was released after 11 p.m. Friday and that the woman did not want to press charges, but Kentucky law calls for mandatory arrest for domestic violence complaints.
Friday's incident not only complicates his standing with the NFL, but also with the Tallahassee, Fla., police and his status of two years probation. Two months ago Nicholson pleaded no contest to burglary and grand theft after being charged with stealing electronic equipment and other items from the apartment of a former Florida State teammate a month after the Bengals drafted him in the fifth round.
After Bengals defensive end Frostee Rucker agreed to a plea bargain a few weeks ago in a two-year-old case, the NFL said that he could face sanctions under the new policy because the case was resolved after he was drafted.
Nicholson was apparently also under NFL scrutiny after his March plea bargain and is now courting a call on to Goodell's carpet even if the woman doesn't press charges. Part of the policy allows Goodell to suspend players even before they are convicted.
Even before Friday's arrest Nicholson faced a long road to make the team. With the Bengals expected to keep seven linebackers, he is believed to be behind a group that includes starters Ahmad Brooks, Ed Hartwell and Rashad Jeanty, as well as Landon Johnson, Caleb Miller, Andre Frazier and Eric Henderson. Plus, the Bengals may need to make room for Odell Thurman because he's expected to be reinstated from a year-suspension in time for training camp.
Also, undrafted rookie Earl Everett out of Florida is expected to compete for a roster spot. He could be back for next week's voluntary workouts as he recovers from arthroscopic ankle surgery.